Better Buy: Hewlett-Packard Enterprise Co vs. Cisco Systems, Inc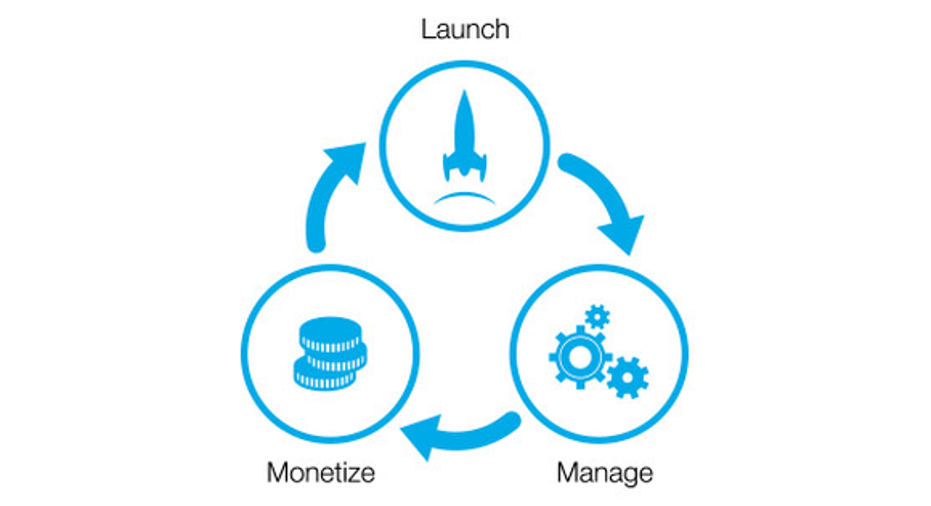 Some of the biggest players in the ever-changing tech industry have been forced to reinvent themselves, or risk becoming obsolete. For networking king Cisco (NASDAQ: CSCO), change has meant a shift away from legacy, enterprise hardware to a focus on cloud infrastructure, data security, the Internet of Things (IoT), and communication solutions.
If anything, HP Enterprise (NYSE: HPE) is undergoing even more changes than its cloud infrastructure-as-a-service (IaaS) brethren. Based on its more than 50% jump in value last year, most investors and pundits are on board with the "new" HP Enterprise. So, which is the better buy, HP Enterprise or Cisco?
Image source: Cisco.
The case for Cisco
If there were any questions as to Cisco's commitment to transitioning to fast-growing new markets, those were laid to rest when it announcedin August it would eliminate 5,500 jobs -- equal to about 7% of its global workforce -- to focus on its "key priority areas." Namely, the aforementioned cloud data centers, IoT, security, and collaboration offerings.
Cisco is already making strides where it counts. Excluding its now divested SP Video business, Cisco's revenue climbed 1% to $12.35 billion compared to a year ago. After removing one-time items, per-share earnings improved 3% to $0.61. That may not appear overly impressive, but Cisco was able to grow sales and its bottom linedespite a 7% decline in its old-school switching business.
Though switching sales remain the top revenue driver, Cisco was able to make up for the unit's decline thanks to its strong 6% jump in routing revenue to $2.1 billion, due in large part to cloud-related offerings, and a whopping 11% year-over-year improvement in data security sales. Better still, particularly in the long run, Cisco's focus on building a recurring revenue model is hitting on all cylinders.
Last quarter, subscription and software sales growth helped boost service revenue 7.5% to $3 billion. Service-related deferred revenue -- another measureof Cisco's recurring sales model -- grew to $10.4 billion, up 7.6% from a year ago. Not only do recurring sales provide a stable revenue source, it costs less to generate than new sales. Cisco's drop in expenses last quarter despite growing total revenue is a testament to that.
Image source: HP Enterprise.
The case for HP Enterprise
Changes are most certainly afoot with HP Enterprise. Not the least of which is its pending spinoff mergers. In keeping with CEO Meg Whitman's strategy of better positioning HP Enterprise to quickly adapt to new opportunities, it is mergingits Enterprise Services unit with Computer Sciences Corp (NYSE: CSC), creating a "$26 billion pure play IT services company."
The CSC news was followed by a similar moveto spin off HP Enterprise's "non-core software assets" and merge them with U.K.-based Micro Focus (NASDAQOTH: MCFUF). Both deals are expected to close at the end of March.
The result of the spinoffs, in addition to HP Enterprise becoming more nimble, includes ownership stakes of approximately 50% in each of the "new" companies for shareholders -- not to mention a tidy $2.5 billion cash payment to HP Enterprise, strengthening its already impressive balance sheet.
Last quarter, HP Enterprise's cash andequivalents climbed over $3 billion compared to a year ago, to nearly $13 billion. Not only does its rock-solid balance sheet demonstrate HP Enterprise's financial stability, it also positions it to target niche acquisitions to fill any gaps in its suite of solutions. The recent $275 million deal for big data analytics and high-performance computing provider SGI is a recent example.
Which is the better buy?
Even after its banner 2016, HP Enterprise stock is tradingat a mere 11 times future earnings, making it one of the best values in its sector. Cisco is tradingat just 12 times forward earnings, and with its nearly 3.5% dividend yield and future prospects, it's the better buy for growth and income investors.
That said, when the smoke clears, HP Enterprise will be ideally positioned to grow by leaps and bounds as 2017 progresses -- and beyond. For investors in search of pure growth potential, HP Enterprise gets the nod.
10 stocks we like better than Cisco Systems When investing geniuses David and Tom Gardner have a stock tip, it can pay to listen. After all, the newsletter they have run for over a decade, Motley Fool Stock Advisor, has tripled the market.*
David and Tom just revealed what they believe are the 10 best stocks for investors to buy right now...and Cisco Systems wasn't one of them! That's right -- they think these 10 stocks are even better buys.
Click here to learn about these picks!
*Stock Advisor returns as of Nov. 7, 2016.
Tim Brugger has no position in any stocks mentioned. The Motley Fool recommends Cisco Systems. The Motley Fool has a disclosure policy.