Better Buy: Fortinet Inc or Check Point Software Technologies?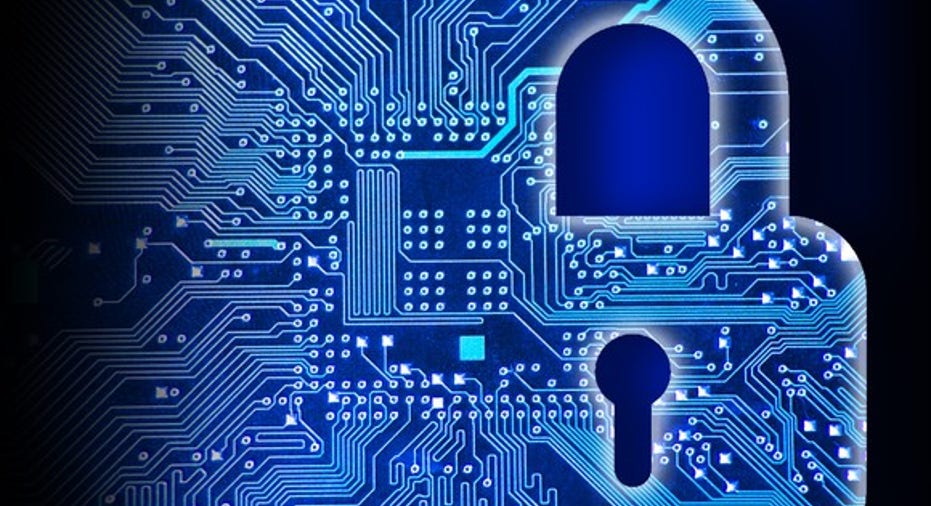 Image Source: Getty.
According to industry-watchers, the question of which is the better buy, Fortinet or Check Point Software Technologies , is a no-brainer. Check Point's consensus share price target of $86.91 is a mere 3% above its current price, while Fortinet's target of $41.19 a share is 22% above Tuesday's closing price of $33.75. But there a couple of other considerations.
First, relying strictly on analysts to determine what is, or what isn't, an appropriate investment is rarely a good idea. Second, Fortinet has opted to forego earnings for now to fuel its impressive top-line growth, while Check Point CEO Gil Shwed prefers a slow but steady approach. High-flying sales gainers will always be more attractive to some investors, but consistent growth also has a place for the more risk adverse.
Image source: Fortinet.
The case for Fortinet
Fortinet reported a 34% jump in sales in the first quarter to $284.6 million, marking its third straight quarter of 30% or more top-line improvement, and that streak will likely continue. Fortinet founder and CEO Ken Xie's initiative to drive end-to-end platform solution sales is already beginning to pay dividends thanks to its new-ish security fabric architecture.
The security fabric platform gives Fortinet customers the ability to monitor all points of their enterprise, including multivendor networks and cloud-based, big data security threats. This solution got a boost recently with its deal to buy cloud, Internet of Things, and advanced analytics security provider AccelOps for$28 million (though that price could rise to $32 million if it meets performance objectives).
Fortinet's deferred revenue and billings also bode well for a continued string of quarterly revenue increases. Deferred revenue climbed to $837.2 million in Q1 -- a 39% year-over-year improvement -- and billings of $330.5 million were 30% higher than a year ago. Both results point to a strong and growing revenue pipeline.
However, fueling Fortinet's impressive top-line growth has come at a steep price, as demonstrated by Q1's $3.43 million loss, compared to last year's meager (but still positive) $1.56 million net profit. What makes Fortinet's spending spree worrisome is that $147.4 million equal to 52% of total sales went to sales and marketing. Those high costs will continue to eat into Fortinet's bottom line, unlike one-time investments in infrastructure or developing new products.
Image source: Check Point Software Technologies.
The case for Check Point
Check Point has its own streak of revenue gains, though its sixth straight quarter of at least 9% top-line growth doesn't sound quite as impressive as Fortinet's. But Check Point's comparatively slow sales improvements only tells part of its story. It, too, saw a nice bump in deferred revenue last quarter -- that figure grew 14% to $883 million -- and Check Point is also gaining momentum from a recent offering: high-end, data center security appliances.
With the growth of the cloud, IoT, and big data, the amount of information being amassed and securely stored in data centers is growing exponentially. Naturally, one of the leading concerns of tech and business executives is ensuring all that data is secure. Data centers are the right market to target, and according to Shwed,Check Point's new offering "got off to a great start in the marketplace."
Check Point is also delivering on another key initiative: Driving recurring revenue via subscription sales. Though software updates and maintenance continue to make up the majority of Check Point revenue -- $193.4 million of its $404.3 million in total sales last quarter -- subscription revenues climbed over 18% to $88.13 million, easily making that the fastest growing of its three primary divisions.
Here's another factor Check Point has going in its favor: It continually makes a profit. Last quarter's GAAP (including one-time items) net income of $0.95 a share was a 10% year-over-year improvement. Shwed's emphasis on slow but steady growth may not wow the Street as Fortinet's does, but there's something to be said for being consistently profitable.
Though they're peers, the differences in how Fortinet and Check Point go about their businesses are striking. So which is the better buy? For investors comfortable with risk and inevitable stock price swings, Fortinet comes out on top. But for risk-averse investors who still want consistent (albeit slower)growth, Check Point is spot on.
The article Better Buy: Fortinet Inc or Check Point Software Technologies? originally appeared on Fool.com.
Tim Brugger has no position in any stocks mentioned. The Motley Fool owns shares of and recommends Check Point Software Technologies. Try any of our Foolish newsletter services free for 30 days. We Fools may not all hold the same opinions, but we all believe that considering a diverse range of insights makes us better investors. The Motley Fool has a disclosure policy.
Copyright 1995 - 2016 The Motley Fool, LLC. All rights reserved. The Motley Fool has a disclosure policy.