Better Buy: Exelixis, Inc. vs. Bristol-Myers Squibb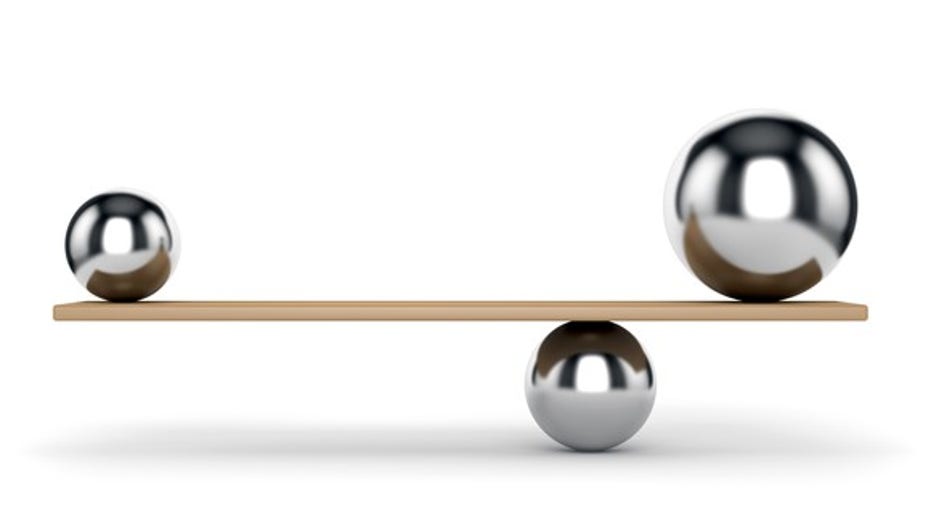 Two hot cancer drugs are being marketed by two very different companies. Cabometyx is Exelixis' (NASDAQ: EXEL) crown jewel. Opdivo is Bristol-Myers Squibb's (NYSE: BMY) rising star.
But Bristol-Myers Squibb's stock is down over the last 12 months, while Exelixis' shares have soared. Which of these two biopharmaceutical is stocks is the better pick for investors now? Here's how Exelixis and Bristol-Myers Squibb compare.
Image source: Getty Images.
The case for Exelixis
Cabometyx is definitely the primary reason for investors to like Exelixis. Although the drug generated less than $49 million in revenue during the first nine months of 2016, Cabometyx could become Exelixis' first blockbuster.
For now, Cabometyx is approved for treating advanced kidney cancer after a previous treatment wasn't successful. Exelixis has captured 20% of the market share as a second-line treatment for kidney cancer and 35% as a third-line treatment.
Results from a clinical study announced in October 2016, though, were so positive that Exelixis is moving forward with seeking regulatory approval for Cabometyx as a first-line treatment for advanced kidney cancer. Assuming the biotech wins that approval, Cabometyx could dominate a much larger market.
Exelixis also has two other drugs on the market. Cometriq, which has the same active ingredient as Cabometyx, gained U.S. regulatory approval in 2012 in treating medullary thyroid cancer.Cotellic received FDA approval in 2015 as a treatment for advanced melanoma in combination withRoche'sZelboraf.
Neither of these drugs, however, appears likely to help Exelixis as much as Cabometyx. Cometriq's sales haven't been too impressive since its approval. Cotellic has the potential for higher annual sales of perhaps up to $700 million at peak, but Roche would make more profit than Exelixis would because of the two companies' licensing deal for the drug.
Exelixis isn't profitable yet, although that could change if Cabometyx achieves expectations. Still, investors have enjoyed a fun ride with Exelixis so far, with the stock price more than quintupling over the past 12 months. It's likely that the stock's momentum will slow down, but Exelixis should have more room to run.
The case for Bristol-Myers Squibb
While Cabometyx hasn't made Exelixis a lot of money just yet, it's a different story for Opdivo and Bristol-Myers Squibb (BMS). The cancer drug generated more than $1.3 billion in 2016, a year-over-year increase of 175%.
Opdivo achieved its success after gaining regulatory approval for multiple cancer indications. However, BMS didn't get the news it expected for one the biggest indications of all. Results announced in 2016from a late-stage clinical study evaluating Opdivo as a first-line treatment of non-small cell lung cancer were disappointing.
BMS is now positioning Opdivo to become the backbone of multiple combination treatments targeting lung cancer and other forms of cancer. That's not a bad strategy, since combo treatments have been important with other indications.
Although Opdivo is key to Bristol-Myers Squibb's future, the company does have other important products in its lineup. Eliquis stands at the top of the list. The anticoagulant drug pulled in $948 million in sales in 2016, an increase of 57% over the prior year. Eliquis could eventually reach peak annual sales of more than $4 billion for BMS and its partner Pfizer.
Orencia is another major product for BMS. The rheumatoid arthritis drug generated $625 million in revenue last year, up 16% from 2015. In addition, the company's oncology portfolio outside of Opdivo is solid, with Sprycel, Yervoy, and Empliciti.
Bristol-Myers Squibb is in excellent financial shape, making $19.4 billion in revenue last year and $4.5 billion in net income. The company's dividend yields a little over 3%.
Better buy
The decision between Exelixis and Bristol-Myers Squibb isn't an easy one. Exelixis has tremendous momentum and great potential with Cabometyx. The biotech could also find itself an acquisition target, which could drive the stock up even higher.
Meanwhile, Bristol-Myers Squibb still has plenty of potential with Opdivo, Eliquis, and Orencia, but the company also must overcome headwinds for its antiviral products. However, BMS is in solid financial shape and rewards investors with an attractive dividend.
In my view, Bristol-Myers Squibb gets the nod for a factor not discussed yet -- the company's pipeline. BMS continues to pursue additional indications for several of its already approved drugs. The company also has a strong mid-stage pipeline with 13 programs across multiple therapeutic areas. Although 2017 might be challenging for the drugmaker as Opdivo loses ground in the U.S. lung cancer market, I like Bristol-Myers Squibb's chances over the long run.
10 stocks we like better than Bristol-Myers SquibbWhen investing geniuses David and Tom Gardner have a stock tip, it can pay to listen. After all, the newsletter they have run for over a decade, Motley Fool Stock Advisor, has tripled the market.*
David and Tom just revealed what they believe are the 10 best stocks for investors to buy right now... and Bristol-Myers Squibb wasn't one of them! That's right -- they think these 10 stocks are even better buys.
Click here to learn about these picks!
*Stock Advisor returns as of February 6, 2017
Keith Speights owns shares of Pfizer. The Motley Fool owns shares of and recommends Exelixis. The Motley Fool has a disclosure policy.