Better Buy: CVS Health Corporation vs. Wal-Mart Stores Inc.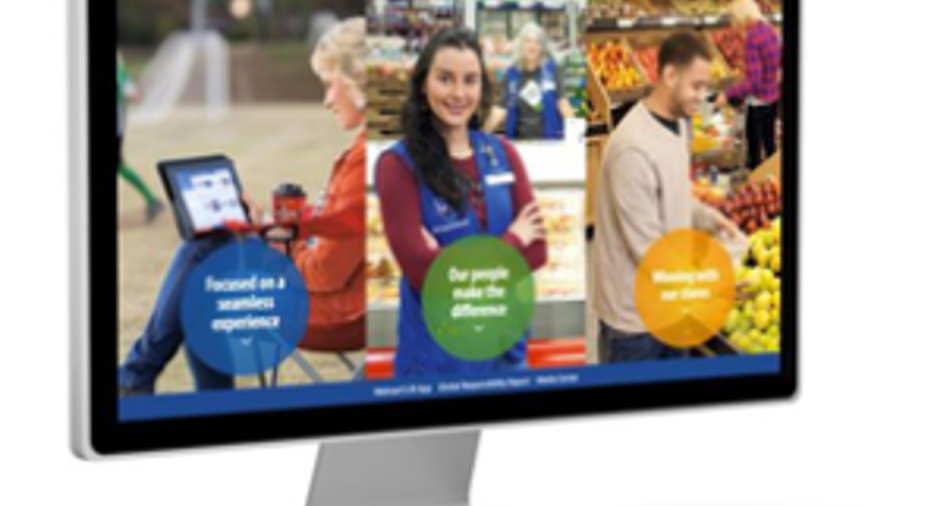 PHOTO CREDIT: CVS HEALTH.
Retail is famous for being one of the hardest industries for investors to make money in. It's extremely difficult for any company that operates in the space to build itself a competitive advantage. However, both CVS Health andWal-Mart Stores have managed to buck the trend and have grown to become two of the biggest names in retail, with annual sales that are measured in 12 digits. With a track record like that behind them, it should come as no surprise that each has been a fantastic investment for their long-term shareholders.
But which of these companies is the better bet for investors looking to jump on board today? Let's see how these companies stack up in a few key areas to figure out which is the better buy.
GrowthCVS Health's management team has been in a buying mode recently. It completed two acquisitions last year that position the company for great long-term growth. In one deal, it shelled out $12.9 billion to purchase Omnicare,a provider of pharmacy services to long-term care facilities. The move gave CVS Health a strong foothold in a market that it believes is destined for growth.
CVS Health also paid $1.9 billion to take over Target'spharmacy and clinic business, adding another 1,672 stores and 79 clinics to its empire. That boosted the company's retail footprint by 20% and provides the company's customers with anotherconvenient way to access its services.
When added to the company's other growth initiatives, CVS Health has set itself up for 17% growth on the top line this year, and analysts are projecting growth over the next five years of more than 14% annually.
By contrast, Wal-Mart has struggled to move its top line. On its last quarterly report, the company reported a net sales decline of 1.4%, and its operating income dropped by a huge 16.4%. While some of the pain has been caused by currency fluctuations, Wal-Mart's business model is under attack. At the high end, the company is seeing huge pressure from e-commerce players, and at the low end, dollar stores are chipping away at Wal-Mart's market share.
PHOTO CREDIT: WAL-MART STORES
Wal-Mart has done its best to fight back, but its efforts at the low end haven't been going so well. It recently abandoned its smaller-format Wal-Mart Express concept. Its e-commerce offerings did grow 8% last quarter, but that's well behind the 20% growth that online retail giants showed last year.
If all of that wasn't bad enough, the company is also facing huge pressure to raise wages for its workers, which could be a big win for the company's employees but will probably come at the expense of bottom-line growth.
Add it up, and Wal-Mart has forecast that its revenue in 2016 will be flat with last year and that its earnings will decline. Analysts don't have a lot of hope over the next five years, projecting profit growth of only 0.04% annually.
ValuationOne simple metric investors can use to see what kind of valuation the markets are placing on each of these business is the P/E ratio. Since both of these businesses are growing at vastly different rates, I find it useful to take a look at both their trailing and forward P/E ratios to get a more complete picture of value.
On a trailing basis, Wal-Mart's P/E ratio of 15 makes it look like the better bargain when compared with CVS Health's 22. That's especially true when you consider that the S&P 500 in general is currently trading for about 24 times trailing earnings.
However, the forward P/E ratio shows that the market isn't assigning as big of a discount to Wal-Mart's stock as you might think. Both companies are trading around 17 times next years earnings.
DividendsBoth Wal-Mart and CVS Health have been paying out healthy dividends to investors for decades.
With a dividend yield of 2.85%, Wal-Mart's stock offers investors almost twice as much income as they could get from CVS Health, which many investors might find appealing.
However, another important factor for investors to consider is dividend growth. Over the past five years, Wal-Mart has bumped its payout by 10.2%. That's a solid number, but it doesn't come close to the 31% growth that CVS has put up.
Which is the better buy?While Wal-Mart offers up a higher dividend yield and lower valuation right now, I find it hard to get excited about a stock that isn't projected to grow much at all. Over the longer term, I also have serious questions about the company's business. I'm a firm believer that e-commerce companies and dollar stores are going to continue to chip away at the company's customer base.
For those reasons, I think CVS Health is the smarter choice today, as it offers investors much better growth prospects for only a slightly higher valuation.
The article Better Buy: CVS Health Corporation vs. Wal-Mart Stores Inc. originally appeared on Fool.com.
Brian Feroldi owns shares of Amazon.com. The Motley Fool owns shares of and recommends Amazon.com. The Motley Fool recommends CVS Health. Try any of our Foolish newsletter services free for 30 days. We Fools may not all hold the same opinions, but we all believe that considering a diverse range of insights makes us better investors. The Motley Fool has a disclosure policy.
Copyright 1995 - 2016 The Motley Fool, LLC. All rights reserved. The Motley Fool has a disclosure policy.