Better Buy: Celgene Corporation vs. Merck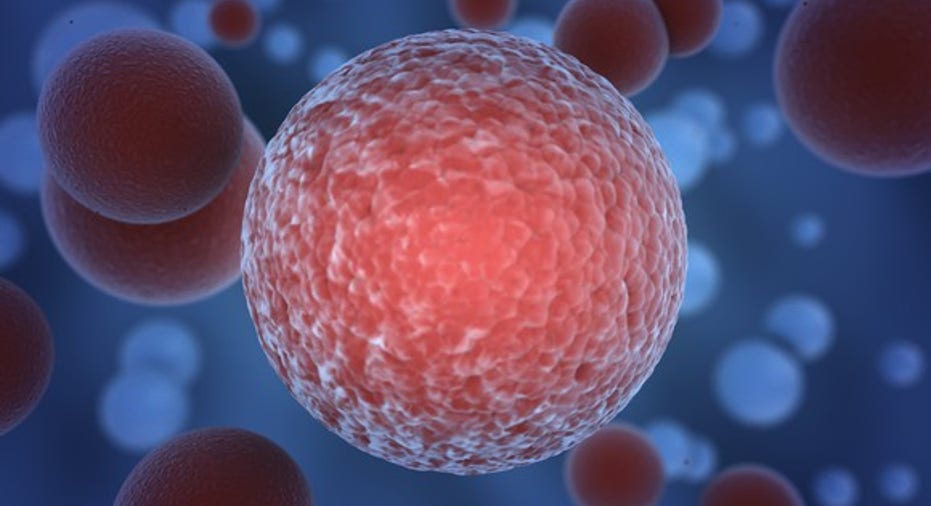 Celgene Corp. and Merck are both top-flight biopharma stocks with significant footprints in the rapidly growing oncology market. But which is the better stock to buy right now? Let's dig deeper to find out.
Image source: Getty Images.
Celgene's core centers on blood-based cancers
Celgene's hematology franchise sales rose by a healthy 16% last year thanks to the strong performance of Revlimid, Abraxane, and Pomalyst. Revlimid sales, for instance, grew to a whopping $5.8 billion last year, thanks toin large part to another label expansion in the U.S. and the EU for newly diagnosed multiple myeloma.
Going forward, Celgene hopes to maintain its dominance in hematology by evaluating Revlimid in several pivotal-stage trials for indications such as diffuse large B cell lymphoma and indolent forms of non-Hodgkin's lymphoma (NHL). Additionally, the biotech has teamed up with AstraZeneca and Juno Therapeutics to explore the use of next-generation immuno-oncology compounds in the fight against hematological malignancies.
Specifically, Celgene and Astra are assessing the utility of theprogrammed cell-death ligand 1 (PD-L1) durvalumabacross an array of blood cancers, such as NHL, myelodysplastic syndromes, and multiple myeloma. And in mid-2015, Celgene inked a billion-dollar deal to co-developJuno's CD19 and CD22 directed CAR T-cell product candidates for both cancer and auto-immune diseases.
Based on its current product portfolio and pipeline expansion efforts, Celgene is forecasting a healthy 18% CAGR for its top line and a 23% CAGR for its bottom line over the next five years. If that holds, Celgene should easily turn out to be one of the fastest-growing large-cap biopharmas in the world.
Merck is hoping to become a dominant player in immuno-oncology
Although Merck's PD-1 inhibitor Keytruda has been lagging far behind Bristol-Myers Squibb's competing drug Opdivo in terms of sales, Merck is hoping to quickly bridge this gap by beating Bristol's drug to market for first-linenon-small-cell lung cancer. While the jury is still out on which of these game-changing anti-cancer drugs will ultimately grab the lion's share of the market, the bigger issue is that Merck is making steady progress to expand its overall presence in the red-hot checkpoint-inhibitor and modular space.By signing a licensing deal with Agenus last year, Merck has now built an impressive pipeline of antibodies targeting a broad spectrum of receptors for a variety of solid tumors and hematological malignancies:
Image source: Merck.
Of course, there's no guarantee Merck and its partner Agenus will be successful in bringing any of these experimental anti-cancer drugs to market -- or beating out fierce rivals like Bristol -- but it does show that Merck is pushing to become a top dog in the emerging immuno-oncology space.
Which is the better stock to buy?
Unlike Celgene, Merck hasn't offered much in the way of long-term guidance, especially regarding the projected sales of its immuno-oncology franchise. Complicating matters further, Celgene's efforts in the CAR-T arena are far from certain because of the therapy's known problems with toxicity, along with the fact that several competitors are racing to bring their own therapies to market ahead of Juno.
That said, Celgene is probably better positioned to offer investors deeper value than Merck going forward. After all, Merck has been losing ground to Bristol in the checkpoint inhibitor market, and other big pharmas are set to enter this particular market within the next year or so. Put simply, Celgene seems to have a stronger economic moat than Merck, making it the better stock to own right now.
The article Better Buy: Celgene Corporation vs. Merck originally appeared on Fool.com.
George Budwell has no position in any stocks mentioned. The Motley Fool owns shares of and recommends Celgene. The Motley Fool has the following options: short October 2016 $95 puts on Celgene. The Motley Fool recommends Juno Therapeutics. Try any of our Foolish newsletter services free for 30 days. We Fools may not all hold the same opinions, but we all believe that considering a diverse range of insights makes us better investors. The Motley Fool has a disclosure policy.
Copyright 1995 - 2016 The Motley Fool, LLC. All rights reserved. The Motley Fool has a disclosure policy.