Better Buy: American Express Company vs. Visa Inc.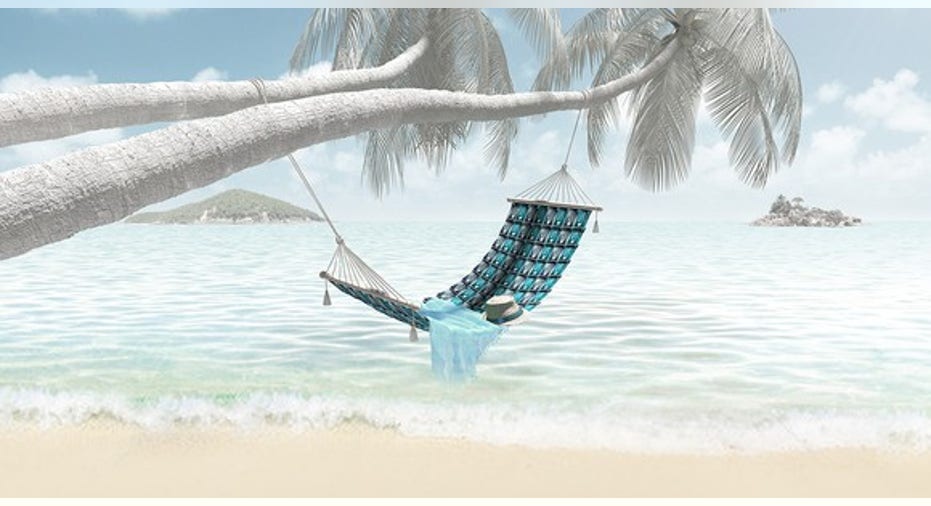 Image source: American Express.
Many people think of credit cards as being essentially the same. Even though American Express and Visa both work hard to distinguish themselves from each other and their other competitors, the people who use them mostly want to know that they can use their card wherever they want and can get valuable deals on their purchases. As the recent decision by Costco Wholesale to switch card networks from American Express to Visa shows, taking customer preferences into account is important in determining whether a card company is serving its investors well with its strategic planning.
Let's take a closer look at the future vision executives at American Express and Visa have expressed and what it says about which company might be the better buy now.
What American Express sees in its future
American Express is going through a difficult period of transition, and that shows up in its recent performance and its outlook for the future. In discussing the company's earnings projections for the remainder of 2016, CFO Jeff Campbell said the company anticipated declines in earnings during the second half of the year. The executive specifically cited the end of the relationship with Costco as the primary cause for that decline, and AmEx's second-quarter earnings will rise largely because of the anticipated gain from the sale of its legacy Costco card portfolio. Going forward, increased spending on marketing and other outreach to potential customers to replace the lost Costco business and will reduce American Express' bottom line as well.
Some other factors are also eating into American Express' performance metrics. Lower gasoline prices and airline ticket fares have hit the company's U.S. consumer segment and its global commercial services segment, because the revenue that AmEx generates is generally based on a percentage of dollar volume of transactions.
Still, American Express expects to continue to capture its share of the shift away from cash and checking account-based transactions and toward electronic payments, and AmEx is working proactively to become a vital part of the digital economy. Through partnerships with companies like Uber and Airbnb, American Express hopes to resonate with millennials and find a new generation of customers who turn to the card giant for their payment needs.
Despite its challenges, American Express remains optimistic. As CEO Ken Chenault told investors at its annual shareholder meeting, "While we continue to face substantial competitive and environmental challenges, I'm confident we can take advantage of the range of growth opportunities we have across our businesses."
How Visa is moving forward
Visa, meanwhile, has built up far more positive momentum than its rival recently. Double-digit percentage growth in payments volume both in the U.S. and internationally show the card giant's strength worldwide. Moreover, Visa has managed to produce these solid results even despite sluggish conditions in the global economy, and the company has admitted that it would have produced even stronger growth under a more advantageous macroeconomic environment.
A commitment to technology has helped Visa remain a leader. For instance, Visa has seen considerable success from its Visa Checkout product. With 12 million registered users in 16 countries and more than 675 financial institution partners in the network, Visa Checkout has signed on more than a quarter of a million merchants for the program. The card giant believes those who sign up for Visa Checkout are more likely to spend more online than others, and that provides a value proposition for customers and merchants alike.
Visa also expects substantial expansion from its buyout of Visa Europe, which is still on track to occur later this year, pending regulatory approval. The two entities renegotiated their deal in April to eliminate an earn-out provision in the original agreement, replacing it with an upfront payment plus an additional deferred fixed payment of 1 billion euros plus interest at the end of the third year following the closing of the transaction.
Finally, one of the biggest opportunities Visa has is in China. The company has prepared to apply for a domestic license, and it hopes to be in a position to compete domestically within the emerging-market giant. Partnerships with China UnionPay, the China National Tourism Administration, and two Chinese groups related to financial education and fighting poverty should help Visa establish itself whenever China moves forward in opening up its market to greater foreign competition.
The better buy for growth
For those looking for solid growth prospects, Visa has the easier road ahead as it continues to move forward on big-picture initiatives. American Express faces short-term challenges in bouncing back from its Costco setback, and that could distract the company from focusing on broader strategic plans. Visa stock is more expensive than American Express by most valuation standards, but the growth opportunities will make Visa look more appealing to many investors.
The article Better Buy: American Express Company vs. Visa Inc. originally appeared on Fool.com.
Dan Caplinger has no position in any stocks mentioned. The Motley Fool owns shares of and recommends Costco Wholesale and Visa. The Motley Fool recommends American Express. Try any of our Foolish newsletter services free for 30 days. We Fools may not all hold the same opinions, but we all believe that considering a diverse range of insights makes us better investors. The Motley Fool has a disclosure policy.
Copyright 1995 - 2016 The Motley Fool, LLC. All rights reserved. The Motley Fool has a disclosure policy.