Better Buy: Ambarella, Inc. vs. NXP Semiconductors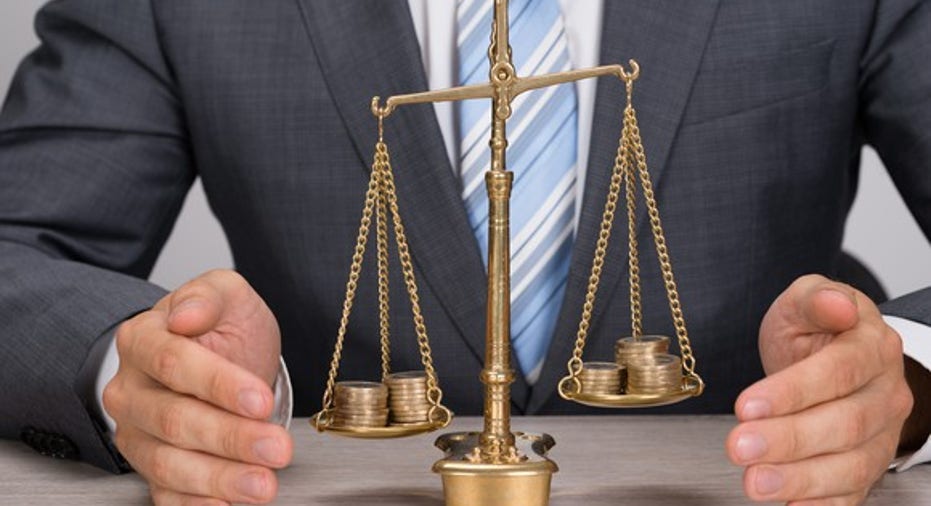 When it comes to investing in chip and semiconductor technology stocks, you may find it a daunting task to distinguish which businesses might be the best fit for your portfolio. So let's start by comparing two of the better known stocks in this fast-changing industry: NXP Semiconductors (NASDAQ: NXPI) and Ambarella (NASDAQ: AMBA).
If you had to choose today, which one is the better buy?
Image source: Getty Images.
The case for NXP Semiconductors
First, consider NXP Semiconductors, a mixed-signal semiconductor specialist that builds secure connectivity solutions for embedded applications, including everything from smart cites to connected cars, secure identification, and a broad swath of Internet of Things products.
In fact, NXP's position and product portfolio is so impressive that mobile-chip juggernaut Qualcomm (NASDAQ: QCOM) formally agreed last month to acquire the company for $110 per share, implying a total enterprise value of $47 billion. Assuming the acquisition closes as expected by the end of 2017, the combined companies will form a formidable semiconductor-industry juggernaut with annual revenue of over $30 billion. And together, Qualcomm and NXP anticipate their serviceable addressable markets will grow roughly 40% by 2020, to $138 billion.
If you're wondering how that makes NXPI stock a potentially compelling buy, note that it currently trades at just above $99 per share. Given Qualcomm's formal offer, this means NXPI offers a potential 11% return for investors willing to buy shares now and simply hold them until the transaction is complete.
But make no mistake: NXP shares trade at a discount to Qualcomm's offer, which indicates that the market has doubts about whether this gargantuan deal will actually go through. For example, regulators could balk at the idea of the combined company's resulting dominance of the automotive-chip market, causing NXP shares to plunge back to its price before the acquisition offer was finalized in the low $80 range. But even then, NXP could return to business as usual, and its own long-term growth story would remain intact.
The case for Ambarella
Meanwhile, shares of video-processing chip specialist Ambarella sit nearly 20% below their 52-week high set in October, and with a significantly smaller market capitalization of roughly $2 billion. This recent decline came, in part, as investors mulled the potential implications on the company of a painful quarterly report earlier this month fromGoPro,to which Ambarella is a key supplier.
More specifically, GoPro's latest results fell significantly short of expectations, as the action-camera maker experienced production issues that resulted in low launch volumes of its new HERO5 Black camera and Karma drone. Assuming Ambarella's chips indeed play a key role in both products, that didn't bode well considering that Ambarella management had previously suggested it would benefit from a rebound in the wearable-camera segment, which previously comprised as much as 30% of sales before demand for GoPro's aging product line began to wane earlier this year. With Ambarella's revenue expected to return to modest growth this quarter -- sales fell 22% year over year last quarter -- investors may not take kindly to wearables continuing to hold back Ambarella's results.
But on Wednesday, GoPro issed a press release indicating its new HERO5 cameras have experienced "solid" demand so far this holiday season, including a 35% year-over-year increase in camera unit sales on Black Friday alone. On top of that, we should also keep in mind that Ambarella is enjoying relative strength in each of its other business segments, andtouted new design wins across all markets including drones, home monitoring, virtual reality, and new wearable devices.
That said, investors will receive more clarity this Thursday, December 1, 2016, when Ambarella releases its latest quarterly report. So I suspect there will be plenty of volatility one way or the other, with the direction of the move depending on a combination of GoPro's effects on Ambarella's results and its ability to sustain momentum in those supplementary markets.
The verdict
So which is the better buy today? I think that depends on your situation and tolerance for risk.
NXP is definitely the surer bet in the near term, with shares trading at a modest discount to its acquisition price. But I would personally choose Ambarella today for its potential to find growth from a significantly smaller base. I will caution, however, that I loathe the idea of trading around earnings, so investors may do well to wait for the added perspective provided in its report on Thursday. But as it stands, if you don't mind the added volatility of investing in a smaller business early in its growth story, I think Ambarella is the better buy today.
10 stocks we like better than Ambarella When investing geniuses David and Tom Gardner have a stock tip, it can pay to listen. After all, the newsletter they have run for over a decade, Motley Fool Stock Advisor, has tripled the market.*
David and Tom just revealed what they believe are the 10 best stocks for investors to buy right now... and Ambarella wasn't one of them! That's right -- they think these 10 stocks are even better buys.
Click here to learn about these picks!
*Stock Advisor returns as of November 7, 2016
Steve Symington has no position in any stocks mentioned. The Motley Fool owns shares of and recommends Ambarella, GoPro, NXP Semiconductors, and Qualcomm. The Motley Fool has the following options: short January 2019 $12 calls on GoPro and long January 2019 $12 puts on GoPro. Try any of our Foolish newsletter services free for 30 days. We Fools may not all hold the same opinions, but we all believe that considering a diverse range of insights makes us better investors. The Motley Fool has a disclosure policy.