Better Buy: Ambarella Inc vs. NVIDIA Corporation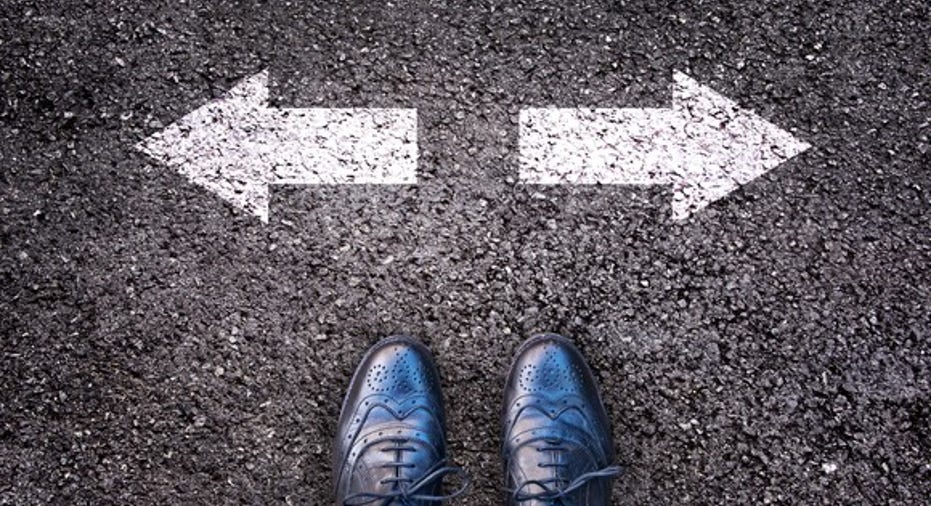 Image source: Getty Images.
Betting on chipmakers can be a risky business at times. Investors need to see that the companies are releasing new and better technologies faster than their competitors, and ensure that they're not relying too heavily on just one supplier. And it's this delicate balance that makesAmbarella (NASDAQ: AMBA) and NVIDIA (NASDAQ: NVDA) so interesting.
The two companies both had a solid run through the first three quarters of 2016, with Ambarella's stock climbing as high as 36% up until October and NVIDIA gaining 150% around the same time. But Ambarella ended the year flat, while NVIDIA returned 290% in total gains in 2016.
Here's how the two companies look right now, and what investors can expect in the near term.
Ambarella's struggle
Ambarella reported its fiscal third-quarter 2017 results at the beginning of December, and most of it was positive. The company grew revenue to $100.5 million, an increase of 7.8% year over year. Gross margin also improved by 40 basis points year over year, to 66.3%.
Ambarella also enjoyed new design wins from drone leader DJI. The company now supplies the system-on-a-chip (SoCs) for most of DJI's new drone lineup.
And the company's lucrative wearable camera market experienced more growth -- mainly from its sales intoGoPro's (NASDAQ: GPRO) cameras, which now includes the new GoPro Hero 5.
But drone revenue fell both sequentially and year-over-year because of product launch timing and, most importantly, slow sales of GoPro's Karma drone and the fact that GoPro recalled all of the drones it sold because the devices would suddenly lose power. Refunds were issued, but so far there isn't any word on when the Karma drone will come back on the market.
To make matter worse, GoPro let 15% of its workforce go in December, as a direct result of the company shutting down its entertainment division..All of this matters to Ambarella as the company still brings in around 30% of its total revenue from GoPro -- but there are bright spots as well.
Ambarella should be commended for diversifying its revenue with its continued expansion into dashboard video camera chips, more design wins in the drone market, and security cameras. But the company will need to continue to expand into these avenues -- and move slightly away from GoPro -- if Ambarella wants more investor confidence.
NVIDIA's sparkle
NVIDIA's meteoric rise over the past year has left many investors wondering whether there's more room to grow. The company's gains have come mainly from its strong performance from its core gaming business. That segment grew revenue 63% year over year in fiscal Q3 2017, and accounts for 62% of the company's total revenue.
NVIDIA dominates the graphics processing chip market over rival Advanced Micro Devices (NASDAQ: AMD) with a discrete GPU market share of 70%. AMD holds a dominant position in the console gaming space with processor deals with both Sony and Microsoft, but NVIDIA is virtually untouchable in desktop and mobile GPU market share.
Additionally, NVIDIA has moved into new markets, like supercomputers for self-driving vehicles, which is helping the company tap into the coming $77 billion market. NVIDIA is already on the second version of its Drive PX system that combines information from cameras and sensors to give self-driving vehicles situational awareness, and automakers like Audi, BMW, andTeslaare already customers.
Going forward, NVIDIA's management expects more growth in the current quarter, with revenue estimated at $2.1 billion in fiscal Q4. If the company hits that number, it'll be a 50% year-over-year increase.
The verdict
Ambarella currently trades at 38 times its trailing-12-months earnings, and NVIDIA's P/E ratio is at 66. The tech industry P/E average is about 25, so both stocks are trading higher than the average, but NVIDIA much more so. That's not to say that NVIDIA isn't a good buy, but investors should know that the company will have to continue growing quickly in order to match its current price. That might not be a problem with NVIDIA's new potential markets like self-driving technology, but it's too early to tell whether or not that bet will pay off.
Ambarella is comparably cheaper, and while it ended 2016 with investors essentially shrugging their shoulders, the company certainly has a lot of potential for more growth in the wearable action camera market, security cameras, drones, and even the self-driving car market. I'd like to see the company be less tied to GoPro, though, and that's the one thing that gives me pause right now.
GoPro's changes over the past few months could end up putting the company on a stronger footing, or could be a warning signs of bigger problems. Because of that -- and Ambarella's reliance on GoPro -- I still think NVIDIA is the better buy, but with the caveat that the company may have a hard time growing as fast as it did in 2016.
10 stocks we like better than Ambarella When investing geniuses David and Tom Gardner have a stock tip, it can pay to listen. After all, the newsletter they have run for over a decade, Motley Fool Stock Advisor, has tripled the market.*
David and Tom just revealed what they believe are the 10 best stocks for investors to buy right now... and Ambarella wasn't one of them! That's right -- they think these 10 stocks are even better buys.
Click here to learn about these picks!
*Stock Advisor returns as of January 4, 2017
Teresa Kersten is an employee of LinkedIn and is a member of The Motley Fool's Board of Directors. LinkedIn is owned by Microsoft. Chris Neiger has no position in any stocks mentioned. The Motley Fool owns shares of and recommends Ambarella, GoPro, Nvidia, and Tesla Motors. The Motley Fool has the following options: short January 2019 $12 calls on GoPro and long January 2019 $12 puts on GoPro. The Motley Fool has a disclosure policy.