Better Buy: AbbVie Inc. vs. Pfizer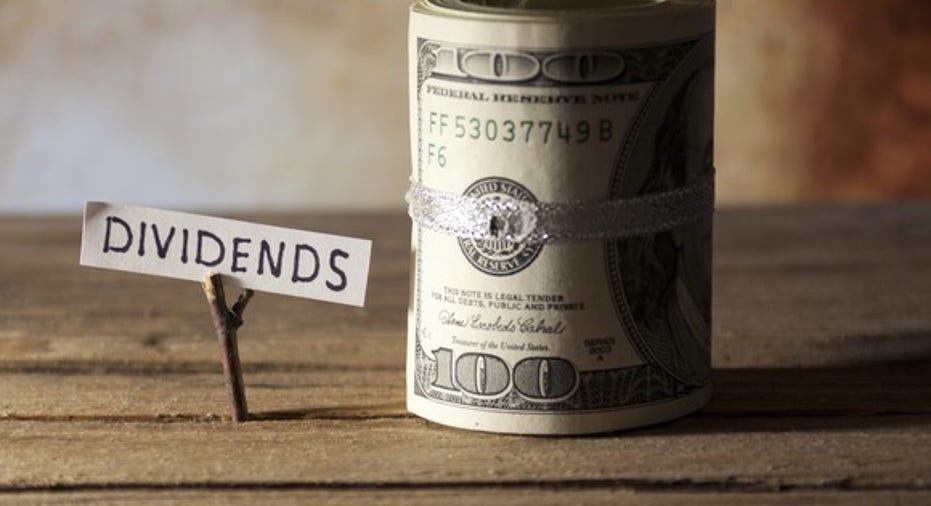 Dividend-paying pharma stocks can generate sky-high returns for investors with a long-term outlook. This particular sub-sector, after all, is starting to benefit fromfavorable tailwinds that should keep it pushing higher for the foreseeable future.And AbbVie (NYSE: ABBV) and Pfizer (NYSE: PFE) have two of the absolute best track records among major drug manufacturers when it comes to generating value for shareholders.
As such, let's consider which of these top dogs is the better buy right now.
Image Source: Getty Images.
Can AbbVie keep delivering the goods for shareholders?
Since budding off from Abbott Laboratories in 2013, AbbVie has delivered a stellarcompounded annual revenue growth rate of 11%, and it has grown its dividend by a whopping 60%. The net result is that AbbVie's total shareholder return over the last four years currently stands at an astounding 111%, which is tops within its peer group.
Going forward, though, the drugmaker might have a much tougher time producing similar levels of growth because of the recent patent expiration of its anti-inflammatory drug, Humira, in the United States. In fact, the market appears to be extremely nervous about the sustainability of Humira's sales.
AbbVie's stock is presently trading at a rock-bottom forward price-to-earnings ratio of 9.95. To put this valuation metric into the proper context, the average within the drugmaker's peer group is 14.2, implying that AbbVie's shares are trading at a 29.9% discount relative to most other major drug manufacturers.
Is the market right to worry that much about Humira's longevity? To find out, let's take a look at what a worst case scenario might look like for AbbVie moving forward.
Image Source: Getty Images.
Although the biosimilar market (generic versions of biologically based drugs, also called biologics) is just getting on its feet in the U.S. and is only a little over 10 years old in the EU, this emerging space has proven difficult to forecast accurately.
Penetration rates of biosimilars in the EU, for instance, have tended to correlate more closely with the number of companies introducing biosimilars of a given biologic rather than the magnitude of the price discount.So far, most companies have shied away from steep price discounts -- even relative to the originator. What seems to be the real driver is the amount of marketing done to convince doctors a biosimilar is a feasible alternative. So, more biosimilars means more marketing for a specific branded drug, not steeper price discounts.In other words, the more biosimilars that are launched for a product the greater the impact on the original drug's sales.
Biosimilars play by their own set of rules apparently.
Unfortunately for AbbVie and its shareholders, several companies are gearing up to launch biosimilars for Humira at home and abroad. So, an absolute worst case scenario may mean Humira's sales dropping by as much as 80%from current levels, at least based on the rather limited data available on biosimilar adoption rates.
That said, AbbVie is optimistic that it can block biosimilars from reaching the market until 2022 and perhaps even longer. If the company's legal defense does break down in the interim, though, AbbVie could be in serious trouble given the overwhelming importance of Humira to its top-and bottom-lines.
So the market's deep concerns about this particular risk factor are perhaps reasonable, even though the eventual impact of biosimilars on Humira's sales are unlikely to be nearly this dramatic. The U.S. biosimilar market, after all, is essentially a black hole in terms of real world data at this stage, and there's no telling how any proposed changes to the U.S. healthcare system may influence adoption rates here at home.
Again, this is a worst case scenario that's based on a rather limited dataset, not a probable one. But this exercise does shed some light on why the market has been unwilling to pay much a premium for AbbVie's shares lately.
Pfizer's taking the slow road to respectable levels of growth
After losing patent protection for top-selling drugs like Lipitor and Celebrex, Pfizer has been slowly bringing its next generation ofhighly differentiated medicines and vaccines online over the past few years. And in an attempt to speed up this process, the drugmaker has also spent billions to bring in new sources of revenue and broaden its clinical portfolio through a series of acquisitions and licensing deals.
The end result is that Pfizer now sports a robust portfolio of biosimilars through its acquisition of Hospira. It has also quickly become a major player in the oncology space with the buyout of Medivation and its immuno-oncology partnership with Merck KGaA.
Even so, Pfizer's growth is in bit of a holding pattern because of falling sales for its meningitis vaccine, Prevnar 13, and the termination of the development program for its novel cholesterol drug candidate,bococizumab -- which was widely expected to become a blockbuster product. Complicating matters further, the drugmaker's megablockbuster pain medication Lyrica is close to losing patent protection in the United States.
The bright side is that Pfizer does dole out a better than average dividend with a yield of 3.75%, and it has an absolute boatload of cash to execute additional value-creating deals going forward. So there are some good reasons to ignore the company's ongoing product churn and weak near-term growth prospects (2.4% projected top line growth for 2018).
Which stock is the better buy?
While AbbVie has been an outstanding growth stock since its inception and has basically trounced Pfizer over the last four years, the dark clouds gathering around Humira shouldn't be brushed aside because of the company's track record. Multiple companies, after all, are taking dead aim at Humira's ginormous market.
Pfizer, for its part, contains some significant risk factors as well, but it also has a rock solid balance sheet that should help smooth out any rough spots. In other words, Pfizer can power past the inevitable clinical and regulatory setbacks that come with the pharma space because of its stately financial condition. AbbVie's over-dependence on Humira, though, puts it in a far more precarious situation going forward. And that's why Pfizer is probably the better buy in this comparison of dividend-paying pharma stocks.
10 stocks we like better than PfizerWhen investing geniuses David and Tom Gardner have a stock tip, it can pay to listen. After all, the newsletter they have run for over a decade, Motley Fool Stock Advisor, has tripled the market.*
David and Tom just revealed what they believe are the 10 best stocks for investors to buy right now... and Pfizer wasn't one of them! That's right -- they think these 10 stocks are even better buys.
Click here to learn about these picks!
*Stock Advisor returns as of April 3, 2017
George Budwell owns shares of Pfizer. The Motley Fool has no position in any of the stocks mentioned. The Motley Fool has a disclosure policy.