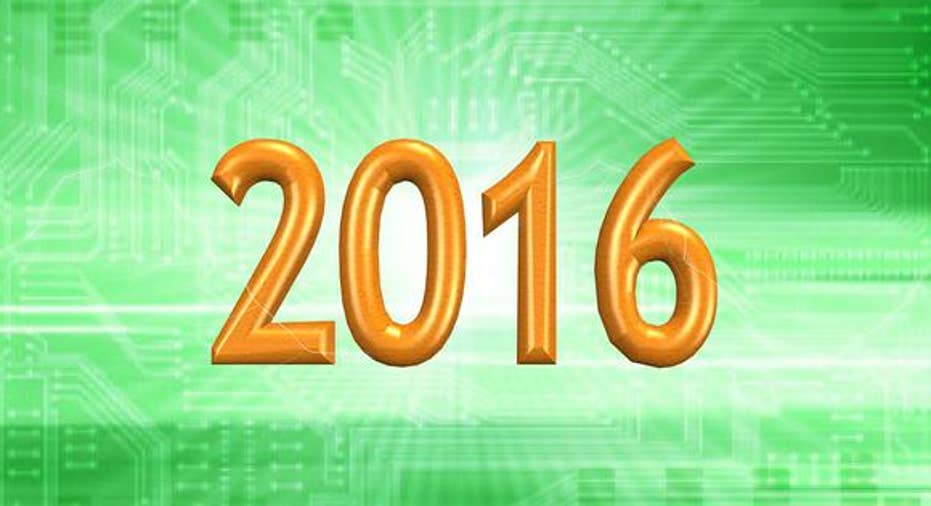 ETFs can be excellent choices for investors who want to create a diverse portfolio, but don't want to deal with the homework that comes with choosing individual stocks and bonds. Fortunately, there are thousands of ETFs that offer pre-packaged investment portfolios in the form of single, easy-to-purchase funds.
Before you get started, however, there are a few things you should know about choosing great ETF investments for your portfolio. Here's what you should keep in mind as you begin your ETF search, and some examples of great ETFs to consider in 2016.
Investment objectivesThere are ETFs for all sorts of investment objectives and risk tolerance levels. Some ETFs track a certain core stock index, such as the S&P 500 or the Russell 2000. For example, the Vanguard S&P 500 ETF invests proportionally in the 500 stocks making up the benchmark S&P 500 stock index.
Others invest in a certain sector or subsector of the market, such as technology or healthcare. To name one of my favorite examples, the Financial Select Sector SPDR invests in the financial sector, including banking, insurance, and real estate companies. ETFs like these are great ways to create exposure to a certain industry without committing to any single company.
There are also ETFs intended for dividend-seekers, international stock exposure, bond investors, commodities, and many other types of investments.
Compare the costs and performance recordOne of the most important things to consider when comparing ETFs are the costs involved. You can find this in most ETF quotes, listed as the "expense ratio." This is displayed as a percentage of the fund's assets that are used toward management fees and other expenses of running the fund.
For example, the aforementioned Vanguard S&P 500 ETF has an extremely low 0.05% expense ratio, which means that for every $100 in assets, just $0.05 goes toward expenses. In general, ETFs that track an index (passive ETFs) have lower fees, and actively managed ETFs have expense ratios on the higher end of the spectrum.
It's certainly worth comparing fees, as a small difference could have a big impact on long-term performance. For a more thorough discussion of the fees associated with ETF investing, check out this article.
With actively managed funds in particular, it's also a good idea to compare the ETFs' performance history. Now, an investment's past performance doesn't necessarily predict future results, but as far as fees are concerned, a fund that has a strong record of consistently beating its peers may be worth paying a higher expense ratio.
Some of the best ETFs for 2016Based on these criteria, here are some of the best ETF choices for 2016 in various categories. Keep in mind that this isn't an exhaustive list -- there are many solid low-cost funds out there, and there is a greater variety of investment objectives than we can fit here. (All information is current as of Dec. 28, 2015).
Index-tracking ETFs
Dividend ETFs
International and global ETFs
Bond ETFs
Sector-specific ETFs
The article Best ETFs for 2016 originally appeared on Fool.com.
Matthew Frankel has no position in any stocks mentioned. The Motley Fool has no position in any of the stocks mentioned. Try any of our Foolish newsletter services free for 30 days. We Fools may not all hold the same opinions, but we all believe that considering a diverse range of insights makes us better investors. The Motley Fool has a disclosure policy.
Copyright 1995 - 2015 The Motley Fool, LLC. All rights reserved. The Motley Fool has a disclosure policy.