Best Credit Card Sign-Up Bonuses for March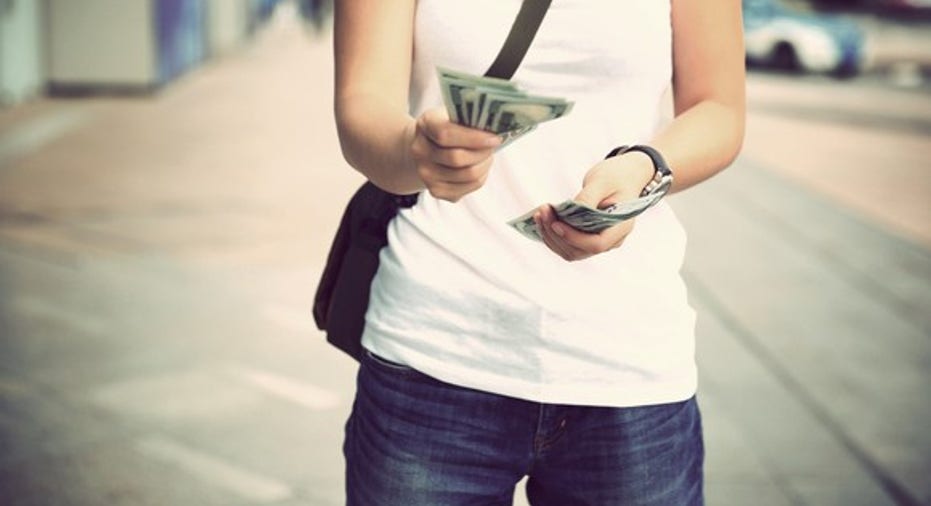 Image source: Getty Images
Credit card sign-up bonuses can be a simple way for prospective cardholders to pocket some extra cash or book cheap travel, all while establishing a long-term relationship with their cards of choice.
And with credit card interest rates in flux over the past two months, many credit card issuers have taken red ink to a favorite cardholder perk lucrative sign-up bonuses for new cardholders. With that in mind, let's dive in and cover the bases for what we think are the best credit card sign-up bonuses for March.
BankAmericard Cash Rewards
BankAmericard Cash Rewards is a feature-laden credit card that dishes out a $100 new cardholder cash rewards bonus offer after spending at least $500 on purchases in the first 90 days. There are larger bonuses on the market, but the hurdle to qualify requires far more spending, sometimes upwards of $4,000 in the first three months. The card offers up an ensemble of other valuable perks as well, including bonus-category cash back of 3% on gas and 2% at grocery stores (on up to $2,500 quarterly in combined bonus category purchases), a 0% introductory APR offer on both new purchases and balance transfers, and free access to your FICO Score. What's more, Bank of America banking clients can receive up to 75% bonus rewards through the bank's Preferred Rewards Program. That works out to a sky-high cash back rate of 5.25% for capped gas purchases at the highest tier, which may be unmatched for a no-annual-fee card. (Read our full review of BankAmericard Cash Rewards to learn more.)
Chase Freedom UnlimitedSM
Chasecredit cards tend to pack a powerful punch, and Chase Freedom UnlimitedSM is no exception. Cardholders can earn a $150 new cardholder bonus when spending at least $500 in the first three months, plus they can look forward to both 1.5% cash back on all purchases and a 15-billing-cycle, 0% introductory APR for balance transfers. A 0% introductory APR offer for balance transfers can be an indebted cardholder's best friend. For example, you can save $620 worth of interest charges paying down a $5,000 over 15 months, compared to the same scenario at an 18% APR.
While the card does offer a 0% introductory APR for balance transfers, it's worth noting that a sign-up bonus may not be a savvy move for cardholders using balance-transfer strategies to pay down debt faster. Sign-up bonuses incentivize spending and those paying down debt may be more successful with a different balance-transfer credit card.
(Read our full review ofChase Freedom UnlimitedSMto learn more.)
Chase Sapphire Preferred
The Chase Sapphire Preferred credit card offers one of the largest sign-up bonuses for a card with an annual fee below $100. Qualifying new cardholders will earn 50,000 bonus points after spending at least $4,000 on new purchases in the first three months. Perhaps most interesting for travelers, all points redeemed through Chase Ultimate Rewards are worth 25% more than redeeming for cash back, meaning qualifying cardholders can earn a bonus worth up to $625. Some ongoing purchases earn premium rewards as well, including 2 points per dollar for travel and restaurants and 1 point per dollar on everything else. Points are also transferrable to a laundry list of participating hotel, travel, and other partners. All of these premium perks come with a low annual fee of $89 (waived for the first year). These are just a few reasons many consider Chase Sapphire Preferred a must-have for sign-up bonuses and also why we picked it as one of the best travel credit cards. (Read our full review of Chase Sapphire Preferred).
What could happen to my credit score when applying?
Some prospective cardholders shy away from applying for a credit card sign-up bonus as there will be a hard inquiry, which could result in your credit score declining in the short term. It's important to note that this belief may be short-sighted and holding a number of credit cards and managing them well can actually benefit your credit score over time. Here's how: FICO scores are the industry-standard credit score, and new inquiries drive 10% of your FICO score. More inquiries means greater downward pressure.
But more importantly, establishing a solid payment history among many credit accounts influences a far greater 35% of your credit score. A further 30% of your credit score is derived from what's called credit utilization, which is the amount of debt you're carrying divided by your credit limit. Adding a new credit card to your wallet could decrease your utilization ratio with more available credit. Paying the bill on time is another piece of data FICO can crunch to better establish your payment history. Tally it all up, and a full 65% of your credit score could be favorably impacted over longer periods when applying for a new card.
5 Simple Tips to Skyrocket Your Credit Score Over 800!Increasing your credit score above 800 will put you in rare company. So rare that only 1 in 9 Americans can claim they're members of this elite club. But contrary to popular belief, racking up a high credit score is a lot easier than you may have imagined following 5 simple, disciplined strategies. You'll find a full rundown of each inside our FREE credit score guide. It's time to put your financial future first and secure a lifetime of savings by increasing your credit score. Simply click hereto claim a copy 5 Simple Tips to Skyrocket Your Credit Score over 800.
Nathan Hamilton has no position in any stocks mentioned. The Motley Fool has no position in any of the stocks mentioned. The Motley Fool has a disclosure policy.