Best Buy beats estimates, raises revenue forecast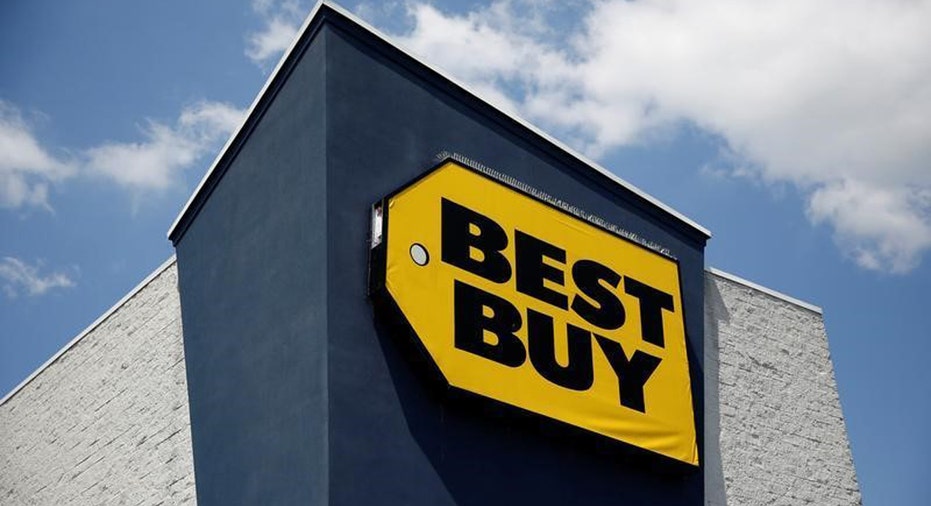 Best Buy, the No.1 U.S. electronics retailer, reported better-than-expected quarterly earnings and sales on Tuesday, helped by strong demand for smartphones, connected home and wearable devices.
Shares of Best Buy rose 2.8 percent to $64.20 before the bell after the retailer also raised its annual revenue forecast.
Best Buy's sales at established stores rose 5.4 percent in the second quarter ended July 29, besting analysts' average expectation for a 2.1 percent increase, according to Consensus Metrix.
Best Buy's U.S. online comparable sales surged about 31 percent, compared to a year-earlier growth rate of 23.7 percent, as faster shipping and improvements to its checkout process and search functionality drew more shoppers.
The company said it now expects full-year revenue to rise about 4 percent, compared to an earlier forecast of a 2.5 percent increase.
Net income attributable to Best Buy rose to $209 million, or 67 cents per share in the second quarter, from $198 million, or 61 cents per share, a year earlier.
Excluding one-time items, Best Buy earned 69 cents per share, beating analysts' estimates of 63 cents, according to Thomson Reuters I/B/E/S.
Richfield, Minnesota-based Best Buy's net sales climbed 4.8 percent to $8.94 billion. Analysts had expected $8.66 billion.
(Reporting by Vibhuti Sharma in Bengaluru; Editing by Sai Sachin Ravikumar)