Bernstein Hates Baidu: 3 Reasons Why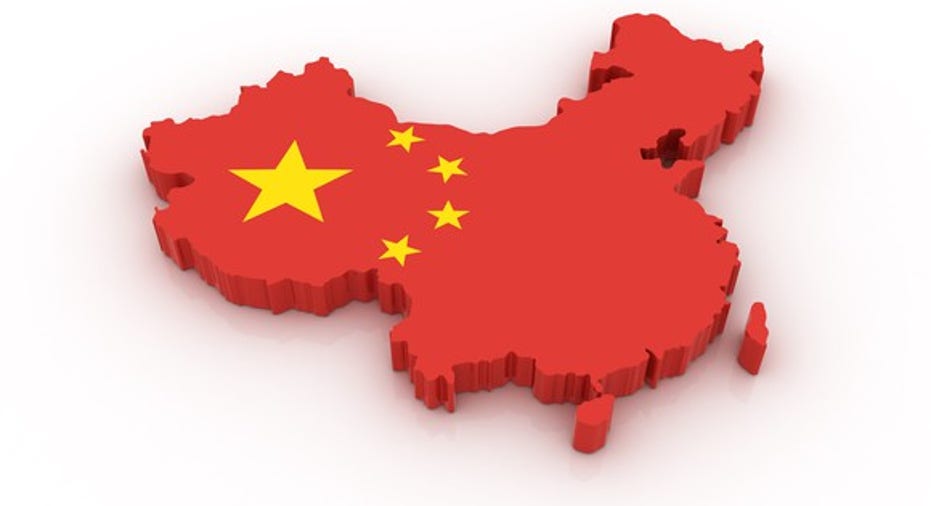 When a top 5% investor announces that a stock you own is a sell, what do you do? Ignore the analyst and its criticisms, or take a closer look at what you own?
Personally, I listen up. And from what I'm hearing, investment banker Bernstein hates Baidu (NASDAQ: BIDU) stock.
This morning, analysts at Bernstein announced initiation of coverage of Baidu stock with an underperform (aka "sell") rating. According to the analyst, Baidu shares that cost $179 today, could fall as far as $150 by the end of the year. Here are three reasons why Bernstein thinks that's likely to happen.
Image source: Getty Images.
1. Market share shrinking
As explained in a write-up on StreetInsider.com this morning, Bernstein believes that Baidu's "core search business is slowing," and the company is likely to lose as much as 5 percentage points of its current 80% market share to rivals such as Qihoo 360and Sogou over the next three years.
Now, according to data from S&P Global Market Intelligence, Baidu depends on its search business to produce 84% of the company's revenue -- and all of its profits. Accordingly, any shrinkage in market share should worry Baidu investors.
2. Video won't save this internet star
Bernstein believes that online video is one area in which Baidu can still grow its business. Problem is, it's not growing particularly well. While revenue at Baidu's iQiyi video division more than tripled over the past two years, its losses have roughly tripled as well -- to $367 million in operating losses through the end of 2015 (2016 results aren't in just yet).
Bernstein notes that Baidu faces stiff competition in video from rivals such as Tencent (NASDAQOTH: TCEHY). Until this competition abates, profits may have to wait.
3. "Online-to-offline" commerce profits are permanently off-line
Bernstein's biggest objection to investing in Baidu, however, is the company's ill-fated project to link real-world businesses to online advertising through an online-to-offline initiative that it dubs "O2O." According to Baidu, the company remains "pleased" with its "O2O initiatives" and believes "the O2O market opportunity is enormous."
But Bernstein demurs: "The distracting O2O business ... has wrecked the profitability of the company as a whole, impinged on its resources to win the video war, and seems to suffer from a structural question on normalized profits." According to Bernstein, O2O is a battle Baidu "cannot possibly win," and Baidu should shutter this business entirely -- the more so because in 2015 for example, O2O contributed to the $2 billion-plus in operating losses that Baidu incurred in its transaction services unit.
The most important thing: What if...?
Bernstein admits that if Baidu cuts back on its investment in O2O -- or cuts bait on the project entirely -- this could "create a significant pop in the stock."
Indeed, if you take the $2 billion that Baidu lost on transaction services in 2015, and add it back, the company could conceivably more than double its operating profits to nearly $4 billion, cutting its price-to-operating-earnings ratio to just 16.5. Even acknowledging that Baidu's net P/E would be a bit higher than that, after taking account of taxes, that's a low valuation on a stock expected to grow earnings at 30% annually over the next five years.
But wishes aren't fishes, and Bernstein notes that its "Underperform recommendation is based on what Baidu is, not what it could be." While it's possible Bernstein will one day reverse its opinion, and join such highly rated analysts as Brean Murray, Stifel Nicolaus, and JPMorgan -- all of which have recently upgradedthe stock -- the time for such upgrades is after Baidu has proven it deserves them.
And that time has not yet come.
10 stocks we like better than Baidu When investing geniuses David and Tom Gardner have a stock tip, it can pay to listen. After all, the newsletter they have run for over a decade, Motley Fool Stock Advisor, has tripled the market.*
David and Tom just revealed what they believe are the 10 best stocks for investors to buy right now... and Baidu wasn't one of them! That's right -- they think these 10 stocks are even better buys.
Click here to learn about these picks!
*Stock Advisor returns as of January 4, 2017
Despite some misgivings,Rich Smithstill owns shares of Baidu. The Motley Fool also owns shares of and recommends Baidu. The Motley Fool has a disclosure policy.