Berkshire's Buffett: 'Win-win situation' when US, China trade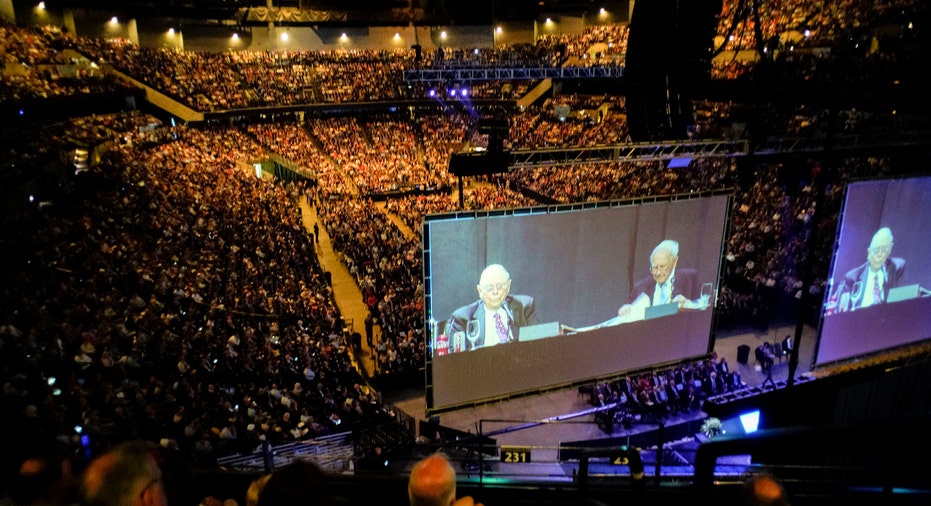 Billionaire investor Warren Buffett touted the importance of trade between the U.S. and China, the benefits of which are too huge for either economic behemoth to do something "extremely foolish."
"We have a lot of common interests,"he said during the annual Berkshire Hathaway shareholders meeting in Omaha, Nebraska on Saturday. "And like any two big economic entities, there are times when there will be tensions. But it is a win-win situation when the world trades."
Although the White House insists it's not involved in a full-blown trade war, U.S relations with Beijing have become increasingly tense since President Donald Trump announced in mid-March plans to impose tariffs of $50 billion on Chinese goods following allegations of intellectual property theft. China responded in kind with tit-for-tat, retaliatory tariffs on 106 American products.
A U.S. trade delegation, led by Treasury Secretary Steven Mnuchin, arrived in China on Thursday to discuss a wide range of issues, including unfair Chinese trade practices. Trump wrote on Twitter that he would join the discussions to determine the results but added "it is hard for china in that they have become very spoiled with U.S. trade wins!"
U.S. officials reportedly outlined a list of demands to the trade issue, which included asking China to cut its trade surplus with Washington by $200 billion in the next two years. Chinese officials demanded the Trump administration stop threats to impose tariffs on Chinese goods.
But according to Buffett, the economic relationship between the U.S. and China -- and free trade in general -- is too important to worry about a trade deficit.
"It's just too big and too obvious that the benefits are huge and the world is dependent on it," he said, adding, "It's really not the worst thing in the world [to run a trade deficit]."