Bed Bath & Beyond shares sink, CEO hints at store closures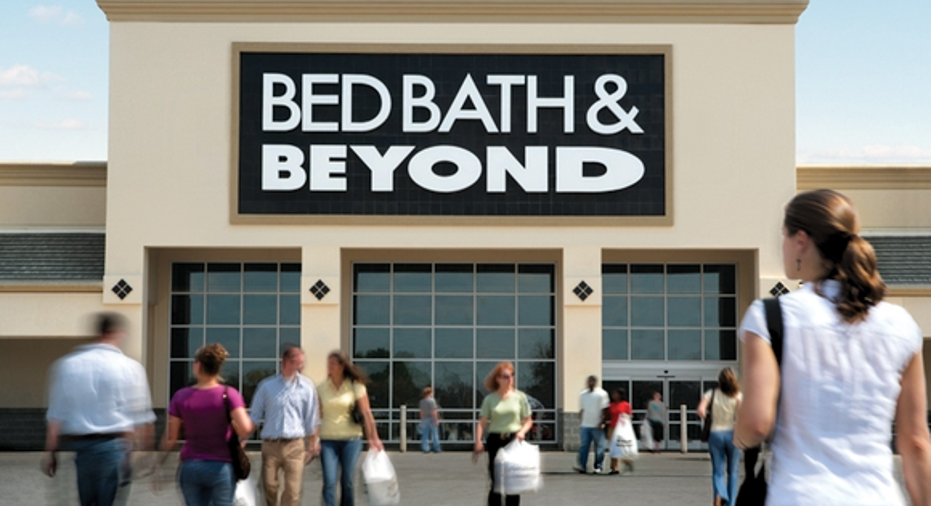 Shares of home-furnishings retailer Bed Bath & Beyond (NASDAQ:BBBY) sank more than 12% on Friday, on pace for their lowest closing level since 2009, after earnings missed expectations amid continued challenges in a highly competitive retail environment.
The Union, New Jersey-based company said profits in the first quarter dropped more than 30% from a year ago to $75.3 million, or 53 cents a share. At the same time, revenue was mostly flat at $2.7 billion as comparable-store sales – those at locations open at least 12 months – fell 2%.
Bed Bath & Beyond's CEO Steven Temares, on a call with Wall Street analysts who, on average, expected earnings of $1.02 per share on revenue of $3.08 billion, said the unexpected softness in his company's results came from lower in-store transactions and higher shipping, advertising and coupon expenses.
The first quarter brought the anniversary of the company's $29 free-shipping threshold after dropping it from a previous level of $49. Competition in that category has gotten increasingly tense as Walmart (NYSE:WMT) and Amazon (NASDAQ:AMZN) continue to duke it out amid an ongoing price war. Amazon offers its Prime members – who pay $99 per year for membership – free two-day shipping on all orders regardless of their spend. Walmart, in turn, has begun offering its own shipping and pick-up-in store discounts to better compete with its chief rival.
Temares said he is keenly aware of the battle for low shipping costs, which is part of the value proposition for his company's customers. Still, he said he feels at this point, the $29 threshold is a "sweet spot" for Bed Bath & Beyond.
As part of the strategy to attract consumers both offline and online, where the company said it saw digital sales growth of 20% during the first three months of the year, Temares said Bed Bath & Beyond has added to its online product assortment and has improved the speed of its mobile apps.
'Fewer stores'
Though the company has relied on its bricks-and-mortar business, Temares said it's not enough to just drive customers through the physical doors: His company must also encourage customers to visit their digital channels.
"The reality is that we are historically a brick-and-mortar operation that is seeing less foot traffic and that's a hard thing to make up," he said, adding that as the world turns more toward e-commerce and away from shopping in physical retail stores, his company has come under fire for not trimming its 1,548 store fleet as many other large-scale retailers like Macy's (NYSE:M), JCPenney (NYSE:JCP), Sears (NYSE:SHLD) and others have.
Though he defended his company's decision to keep profitable and high-performing stores open, he left the door open to closures in the future, citing roughly 80 to 100 store leases that will be coming up for renewal in the near future.
"That's a clear opportunity for us to say, 'OK, over the next five years, what do we see happening?,'" he said on the call with analysts. "So if we had to predict, I'd say fewer stores."
Amid rapidly rising costs of doing business, Bed Bath & Beyond's results are just another reminder of challenges facing the market, said Credit Suisse analysts who lowered their price target on the stock to $33 a share from $38.  The company's stock has posted a 23% drop over the last year and hit a fresh 52-week low of $29.59 on Friday.
"The trend isn't new and we acknowledge some positive initiatives in place to adapt, but the magnitude of the decline is concerning, with little visibility on what gets the earnings to stabilize even if sales do," the analysts said.