Bayer says had productive meeting with Trump over Monsanto deal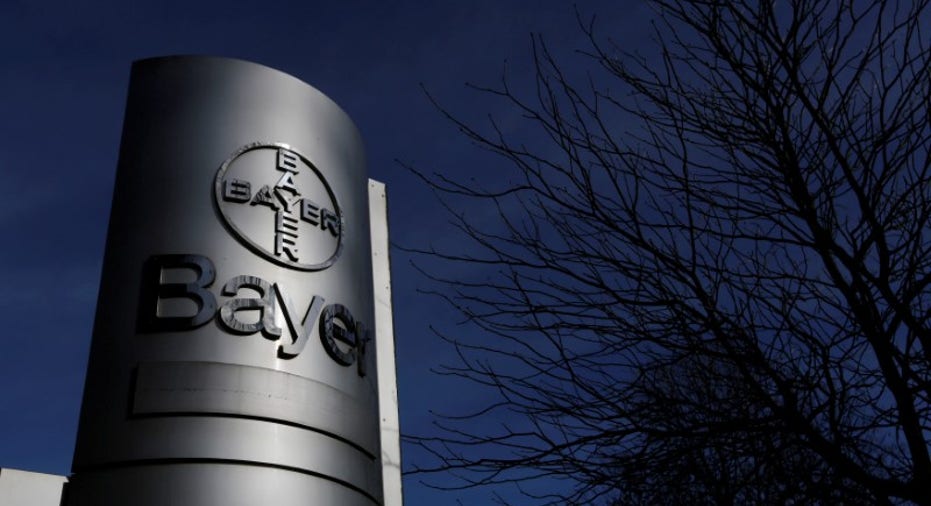 German drugs and pesticides maker Bayer , which will need regulatory approval for its $66 billion deal to buy U.S. seeds giant Monsanto , said company chief executives had a productive meeting with U.S. president-elect Donald Trump.
Trump talked to Bayer Chief Executive Werner Baumann, Monsanto CEO Hugh Grant and some of their advisers in New York, his transition team said on Wednesday, part of meetings before he takes office later this month.
"It was a productive meeting about the future of agriculture and the need for innovation," a Bayer spokesman said on Thursday, declining to provide more details for the moment.
The fate of major proposed mergers, not just Bayer-Monsanto but also Dow Chemical and DuPont , which plan to spin off their combined agriculture businesses, will be decided by Trump's nominees to lead antitrust enforcement at the Justice Department and the Federal Trade Commission.
Antitrust and industry experts see the regulatory hurdles to a deal as manageable because Bayer's main business in agriculture is pesticides while Monsanto's focus is on genetically modified seeds.
Under such a scenario, Bayer could at worst be asked to divest soybean, cotton and canola seed assets as well as LibertyLink-branded crops that are resistant to its glufosinate herbicide, an important alternative to Monsanto's Roundup Ready seeds.
But uncertainty remains over what regulators will make of the merged group's grip of the overall agriculture market, with a combined market share in seeds and pesticides of about 28 percent.
Critics argue this dominant market position will allow it to crimp research and development efforts. Bayer has said that much needed innovation will come from combined seeds-chemicals offerings and that it needs to merge to compete against other integrated suppliers such as the future Dow-Dupont.
Monsanto shares closed little changed at $108.45 on Wednesday, offering an 18 percent upside to Bayer's takeover bid of $128 per share or $66 billion in total. Bayer shares were down 0.6 percent at 100.40 euros at 0942 GMT (4:42 a.m. ET).
The meeting took place on the day of Trump's first news conference as president-elect, which also saw him slam drug companies as "getting away with murder" in what they charge the government for medicines.
Bayer, the inventor of aspirin, is among the world's top 20 pharmaceutical groups, with products including Yasmin birth-control pills and stroke prevention drug Xarelto.
(Editing by Keith Weir)