Bass Pro provides boats for Harvey rescue efforts
Bass Pro Shops is providing more than 80 boats to support rescue and relief operations in the wake of Hurricane Harvey.
Rescue crews are relying on boats to navigate the city of Houston and other areas in southeastern Texas experiencing massive flooding. Officials say more than 3,000 people have been rescued, and local agencies have asked residents who own boats to assist the rescue effort.
The fishing and outdoors retailer said it will send the Tracker boats to government agencies and rescue organizations. Bass Pro is also donating $40,000 in supplies, including protein-rich foods like beef jerky and peanuts for those in the field. The truckloads of supplies will support the American Red Cross and Convoy of Hope, a group based in Bass Pro's hometown of Springfield, Missouri.
Bass Pro said it's in close contact with Texas Gov. Greg Abbott's office, as well as first responders and store associates, to assess ongoing needs.
Bass Pro has seven stores and seven boating centers in Texas, including three in the greater Houston area. The company's Bass Pro Cares Fund is providing financial support for associates in the region.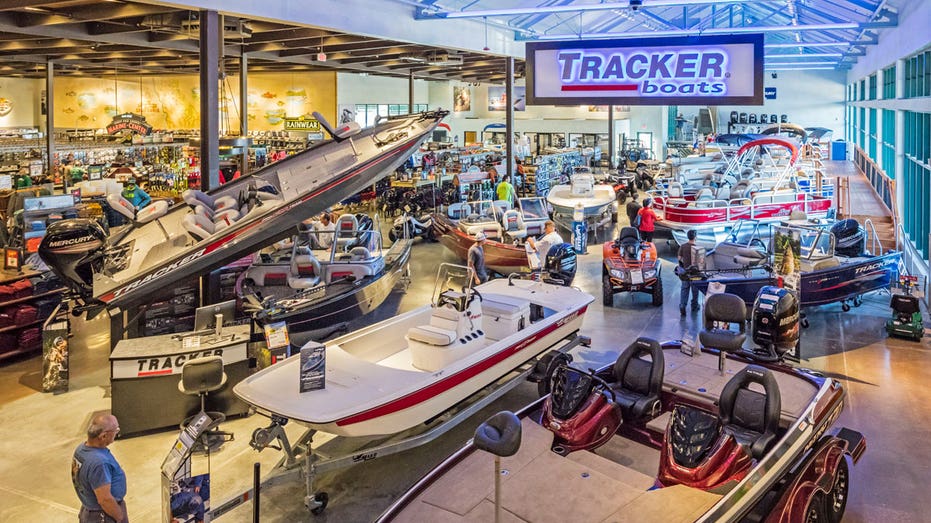 Tracker is one of several brands owned by White River Marine Group, a Bass Pro subsidiary. White River Marine Group is the world's largest maker of fishing and recreational boats by volume, according to Bass Pro's website.