Barnes & Noble to address future in first report since layoffs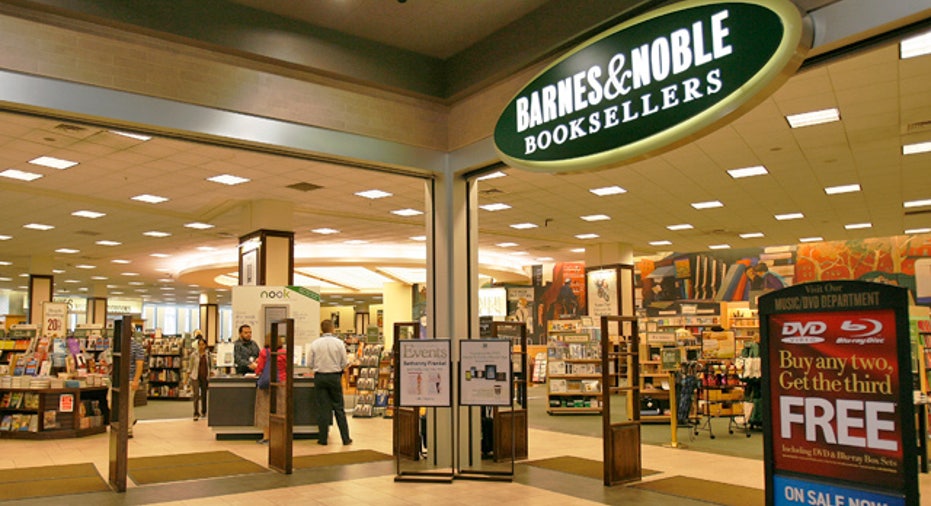 Barnes & Noble executives will address the company's uncertain future on Thursday morning when the struggling brick-and-mortar retailer reports earnings for the first time since it announced widespread layoffs.
Barnes & Noble cited weak holiday figures when it announced sweeping layoffs throughout its 632 U.S. stores last month. The company did not disclose how many of its 26,000 employees were impacted.
The company noted in an SEC filing earlier this month that it expects a charge of about $11 million in the third quarter due to "aggregate employee-related severance cuts." Barnes & Noble expects to save $40 million annually because of the job cuts.
"The new [labor] model will allow stores to adjust staff up or down based on the needs of the business, increase store productivity and streamline store operations," the filing said. "The company wants to assure its customers that this will not affect its commitment to customer service."
The Fortune 500 bookseller, which is contending with e-commerce giant Amazon and a decline in store traffic, has seen its shares plunge more than 30% since January, when it disclosed the weak holiday sale figures. Revenue fell more than 6% to $953 million during the 2017 holiday season, while same-store sales fell 6.4%.
Barnes & Noble is expected to report third-quarter earnings per share of 97 cents, according to analysts polled by Thomson Reuters. Revenue is expected to decline 6.9% to $1.21 billion.
The retailer has dealt with persistent speculation about the possibility of a sale. Sandell Asset Management, one of the company's top investors, has purportedly pushed Barnes & Noble to sell itself.