Barnes & Noble lays off employees amid sagging sales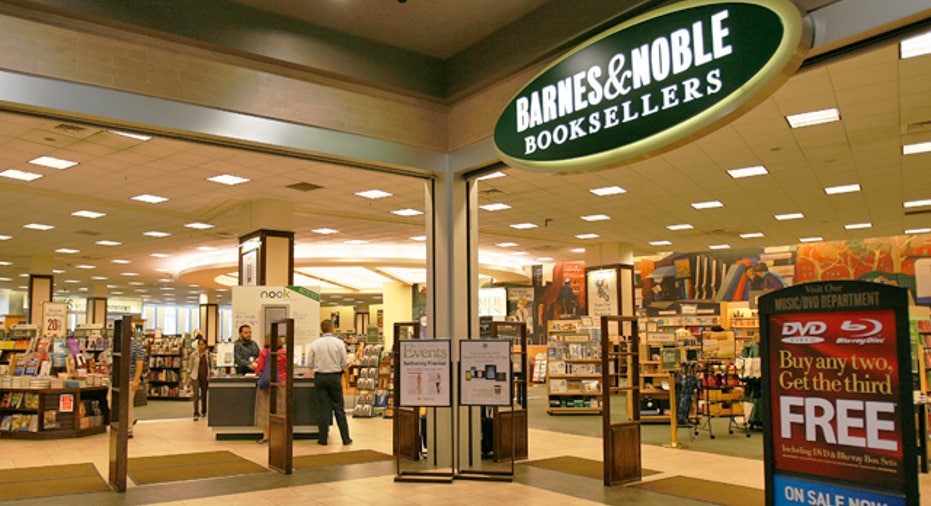 Struggling retailer Barnes & Noble (NYSE:BKS) is laying off an unspecified number of its employees after sales sagged during the 2017 holiday shopping season, a company spokesperson confirmed to FOX Business on Monday.
The layoffs will impact Barnes & Noble cashiers and digital product associates, among other company employees. A Barnes & Noble representative declined to specify how many employees were impacted in the layoffs.
"[Barnes & Noble] has been reviewing all aspects of the business, including our labor model. Given our sales decline this holiday, we're adjusting staffing so that it meets the needs of our existing business and our customers. As the business improves we'll adjust accordingly. We want to assure our customers that this will not affect our commitment to customer service," the spokesperson said in a statement.
The layoffs are unfolding about one month after Barnes & Noble said its same-store sales sank 6.4% year-over-year to $953 million during the holiday season. Online sales fell 4.5% over the same period.
CNBC was first to report the Barnes & Noble layoffs, citing sources familiar with the matter. Barnes & Noble shares sank more than 3% in trading on Monday.
Barnes & Noble is among several traditional retailers who have struggled to maintain sales amid shrinking foot traffic in brick-and-mortar locations and the rise of e-commerce companies like Amazon (NASDAQ:AMZN). The company's future has been the subject of persistent rumors in recent months amid reports that top investor Sandell Asset Management was pushing Barnes & Noble to sell itself.