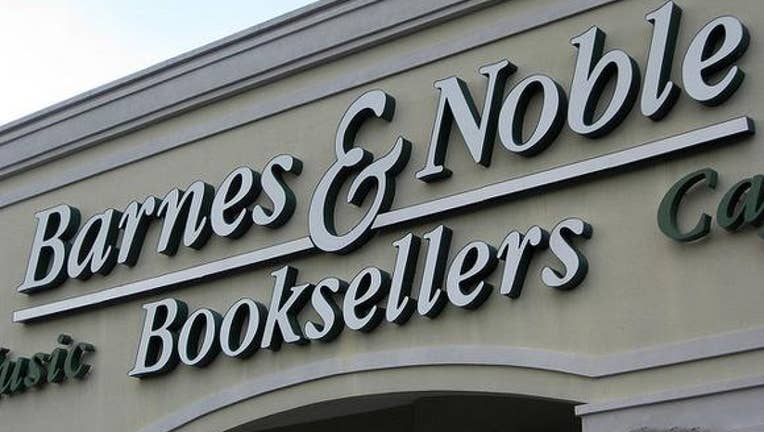 Image source: Barnes & Noble.
Barnes & Noblereleased fiscal third-quarter 2016 results Thursday, and investors are rightly pleased with its ongoing turnaround. Let's take a look at what the bookseller accomplished in its latest quarter.
Barnes & Noble results: The raw numbers
| Metric | Fiscal Q3 2016 Actuals | Fiscal Q3 2015 Actuals | Growth (YOY) |
| --- | --- | --- | --- |
| Revenue | $1.41 billion | $1.44 billion | -1.8% |
| Net Income (from continuing operations) | $80.3 million | $39.0 million | 105% |
| EPS (from continuing operations) | $1.04 | $0.45 | 131% |
Data Source: Barnes & Noble.
What happened with Barnes & Noble this quarter?
Earnings before interest, taxes, depreciation and amortization (EBITDA) rose 1.6% year over year, to $169 million.
Retail sales fell 1.2% year over year, to $1.38 billion, primarily due to lower online sales and store closures.
Comparable-store sales rose 0.2%, while Retail Core comparable-store sales -- which excludes NOOK products -- rose 1.3% year over year. That's on top of a 1.7% increase in the same year-ago period, and continues last quarter's momentum, when the metric rose 1.6% year over year
Driven by strength in adult coloring books, and the toys and games, music, and gift businesses.
Retail EBITDA fell 7.8% year over year, to $180.2 million, due to a combination of top-line declines, increased advertising, and a $4 million non-cash publishing contract impairment charge.
NOOK sales fell 33.3%, to $51.7 million, due to lower device and content sales.
NOOK EBITDA losses decreased 61.5%, to $11.2 million, thanks to Barnes & Noble's continued focus on "cost rationalization efforts."
Paid $11.5 million in dividends, and repurchased 1.8 million shares for $16.5 million (average price of $9.17 per share).
What management had to sayBarnes & Noble CEO Ron Boire stated,
Looking forwardFor the full fiscal year 2016, Barnes & Noble reiterated its guidance for comparable-store sales to be roughly flat with 2015, and for core comparable-store sales, excluding NOOK products, to rise around 1% for the year. Barnes & Noble also continues to expect to further narrow full fiscal-year EBITDA losses from the NOOK segment.
In the end, Barnes & Noble's latest quarter didn't offer any big surprises. But that's arguably just what investors had wanted to hear as it inches back toward sustained top- and bottom-line growth. As long as Barnes & Noble's core retail business continues to improve as losses from its NOOK segment narrow, the company should continue to prove ever-more capable of efficiently creating shareholder value.
The article Barnes & Noble Keeps Moving Forward originally appeared on Fool.com.
Steve Symington has no position in any stocks mentioned. The Motley Fool owns shares of Barnes & Noble. Try any of our Foolish newsletter services free for 30 days. We Fools may not all hold the same opinions, but we all believe that considering a diverse range of insights makes us better investors. The Motley Fool has a disclosure policy.
Copyright 1995 - 2016 The Motley Fool, LLC. All rights reserved. The Motley Fool has a disclosure policy.