Barnes & Noble investor Sandell presses for bookseller's sale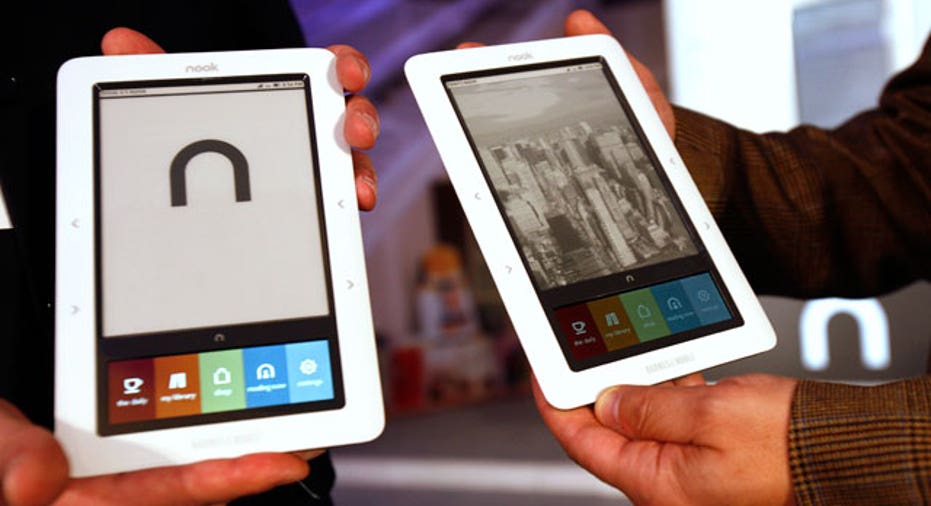 An activist investor wants Barnes & Noble Inc. to try again to sell itself, arguing the bookseller needs an owner who can invest in its beleaguered operations.
Sandell Asset Management  has recently started buying a stake in the New York bookstore chain and is already among its 10 biggest investors, according to people familiar with the matter.
Sandell believes the company could attract a bid of more than $12 a share, compared with a closing price Monday of $7.10, according to a letter reviewed by The Wall Street Journal that is to be released Tuesday.
Even though physical bookstores have declined in popularity in the U.S. in the internet age, Sandell reckons they aren't going away and that Barnes & Noble's status as the only national chain could attract a well-heeled private-equity firm or another retailer.
Barnes & Noble declined to comment.
The company has explored several possible deals to sell or break itself up over the years, including a buyout attempt by its chairman, Leonard Riggio. But none of the plans came to fruition and the stock has slumped 60% in the past two years, with the company's market value plunging to just above $500 million.
Like many retailers, Barnes & Noble has struggled to compete with Amazon.com, which dominates the online sale of physical and digital books. For the fiscal year ended in April, Barnes & Noble's revenue declined 6.5% to $3.9 billion, while earnings rose to $22 million. The bookseller, which currently has more than 600 stores, said it expects sales at stores open at least a year to show a percentage drop in the low single digits in fiscal 2018.
In June, Demos Parneros, the retailer's chief executive, said: "We're examining every aspect of the business and our customer value proposition." Mr. Parneros, who had spent nearly 30 years at office-supply retailer Staples, joined Barnes & Noble in November 2016 and was named chief executive in April. He is the chain's fifth CEO in four years.
Sandell believes Barnes & Noble investors are overreacting to the broader retail malaise, according to the letter. The activist says it takes solace in Amazon's planned purchase of Whole Foods Market as well as the recent proposed leveraged buyout of Staples, arguing those deals show there is still value in traditional retail.
Attempts to sell the company date back to at least 2010. After the company announced a sale process that year, Mr. Riggio, then and now the largest shareholder, said he was considering forming an investor group to buy the business.
In May 2011, John Malone's Liberty Media offered $1.02 billion. Ultimately, Liberty Media invested $204 million and received two board seats. One of those directors remains in place.
Nearly two years later, Mr. Riggio said he was interested in buying Barnes & Noble's consumer bookstores. Later that year, he dropped those plans.
Since then, Barnes & Noble spun off its college-bookstore business, which now has a market value of more than $330 million.
The bookseller has also come under pressure from an activist investor before. In 2009, Ronald Burkle began accumulating shares and eventually waged a proxy fight, which he lost. Any new shareholder fight at the next annual meeting, likely in September, would have to be started next month.
Write to David Benoit at david.benoit@wsj.com and Jeffrey A. Trachtenberg at jeffrey.trachtenberg@wsj.com