Bargain hunters who don't need the latest features should consider some 2015 car models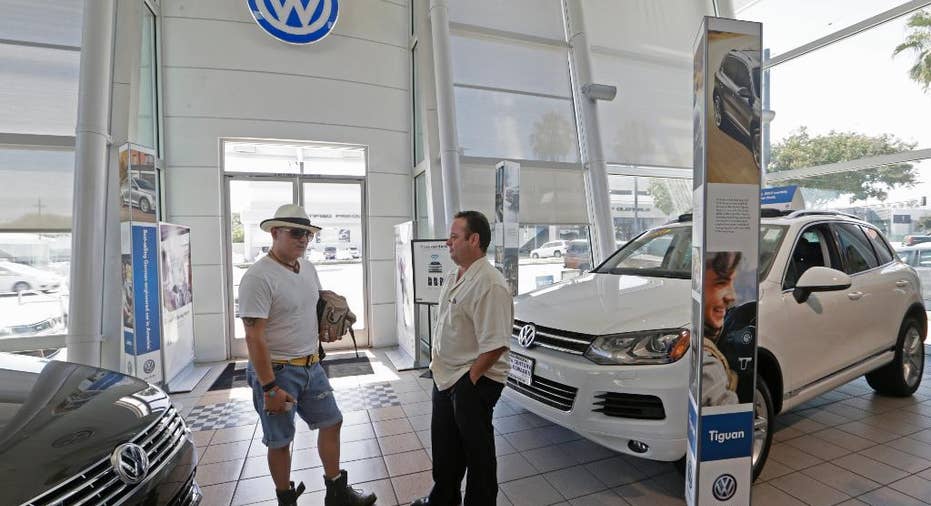 If you're looking for a bargain on a new car — and you're not too picky about getting the latest model — September is the time to buy.
At least 31 models are being redesigned for 2016, including big names like the BMW 3 Series and the Toyota Prius, according to the car buying site Edmunds.com. So, dealers are slashing thousands of dollars off the cost of 2015 models to clear them off their lots.
There are drawbacks to buying an outgoing model, such as missing out on the latest infotainment and safety features. Still, big savings on a good car might be too good to pass up, for your budget and your lifestyle.
Edmunds.com says buyers seeking the best deals should look at these five cars:
— 2015 BMW 3 Series: In some parts of the country, the 3 Series is selling for $1,500 below its market value in that area, which Edmunds.com calculates by looking at what others have paid. BMW is offering low-interest loans and lease deals, including $279 per month for a three-year lease on a 320i. By comparison, the estimated lease payment on a base model 2016 320i is $391 per month.
— 2015 Chevrolet Volt: Low gas prices have already hurt sales of the plug-in hybrid Volt. The long-awaited redesigned model for 2016 will depress them even further. Chevrolet is offering $1,000 cash or zero-percent financing for six years; dealers can pile on even more incentives. Edmunds.com is seeing offers of as much as $4,000 off the market value.
— 2015 Honda Civic: Back-to-school shoppers might want to check out the Civic, which will soon be replaced with the 10th generation of the popular small car. Honda is currently offering 0.9-percent financing through Labor Day. Edmunds.com is seeing discounts of as much as $2,000 off the market value.
— 2015 Toyota Prius: Like the Volt, the hybrid Prius has struggled because of low gas prices. Edmunds.com says buyers are paying as much as $3,000 less than the market value. Toyota is offering zero-percent financing for up to 60 months plus $500 cash.
— 2015 Volkswagen Passat: The Passat, which got its last full redesign in 2011, is getting a significant update in 2016 to keep it more competitive in the midsize car market. As a result, 2015 models are seeing some steep discounts, including $1,000 cash offers and zero-percent financing.
The Toyota Tacoma pickup, Nissan Altima sedan and Audi TT sports car are other models getting 2016 redesigns that dealers are trying to clear off their lots.
Just remember, although the 2015 model smells new, in some ways it's old.
For one thing, it won't have all the features of the updated ones. For example, the 2016 Chevrolet Volt plug-in hybrid, which goes on sale later this fall, can go 53 miles on battery power before the engine kicks in; the 2015 model can only go 38 miles on electricity. The 2016 Kia Optima will offer Apple CarPlay and Android Auto, which let drivers access certain apps from their phones on the car's touchscreen. The 2015 version doesn't offer either.
Safety features may also not be up to date. The Lexus LX570 SUV, due out later this fall, has standard safety features that aren't available on the previous model, including a front collision warning system with pedestrian detection, lane departure warning and an advanced cruise control system.
Depreciation is also an issue. A 2015 model is already worth less than a 2016 one. If you plan to sell or trade in the car in three to five years, you will take a hit on the depreciation; cars tend to lose 60 percent of their value over five years. But if you keep them for longer, the depreciation will have less affect, says Philip Reed, the senior consumer advice editor for Edmunds.com.
And, of course, there's fashion. The 2016 Chevrolet Malibu's sexy styling makes the 2015 model look bland, and discerning drivers will be able to tell if the Jaguar XF they're in is a 2016 or a 2015.
"For some people, that is completely irrelevant. For other people, that is significant," Reed said.