Barclays to Pay $452M For Manipulating Key Lending Rate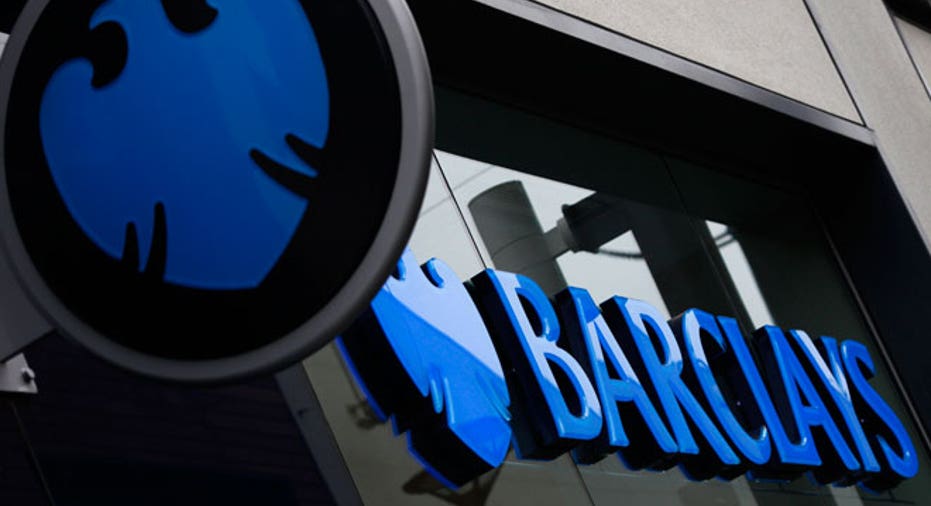 Barclays (NYSE:BCS) agreed on Wednesday to fork over about $452 million to U.S. and      U.K. authorities after settling allegations of repeatedly fudging the numbers on key benchmark interest rates used as barometers for credit around the world.
The settlement marks the end to a long-running probe into Libor and Euribor submissions by the British banking giant.
Barclays agreed to pay a $160 million fine to the Department of Justice, a 59.5 million pound ($92.8 million) fine to the U.K.'s Financial Services Authority and $200 million to the U.S. Commodity Futures Trading Commission -- the largest civil monetary penalty in the agency's history.
According to the agreement with the DOJ, London-based Barclays provided false Libor and Euribor submissions at various times by improperly taking into account the trading positions of its derivatives traders or "reputational concerns about negative media attention."
Libor and Euribor are interest rates set overnight using information supplied by the world's financial institutions. These benchmarks help set the cost of credit for everything from mortgages and student loans to complex financial products like swaps and derivatives.
"Traders at Barclays encouraged the manipulation of Libor and Euribor submissions in order to benefit their financial positions; and, in the midst of the financial crisis, Barclays management directed that U.S. Dollar Libor submissions be artificially lowered," Lanny Breuer, the assistant attorney general, said in a statement. "For this illegal conduct, Barclays is paying a significant price."
The misconduct took place between 2005 and 2007 and then "occasionally" through 2009, the DOJ said.
The settlement also said Barclays traders communicated with traders at other banks to request submissions that would help their or their counterparties' trading positions between August 2005 and May 2008.
During the financial crisis Barclays feared its submission would reflect liquidity problems at the big bank, prompting management to direct the Libor submissions to be lowered, the DOJ said.
"I am sorry that some people acted in a manner not consistent with our culture and values," Barclays CEO Bob Diamond said in a statement.
Diamond said he and three other top executives have agreed to waive their bonuses this year in the wake of the admission.
U.S.-listed shares of Barclays didn't seem to be overly-fazed by the settlement, easing 0.6% to $12.10 Wednesday morning, compared with a 0.4% gain on the S&P 500.
The CFTC said in addition to the $200 million fine, its settlement with Barclays requires the lender to take steps to ensure the integrity and reliability of future submissions as well as improve internal controls.
"The CFTC has and will continue vigorously to use our enforcement and regulatory authorities to protect the public, promote market integrity, and ensure that these indices are free of manipulative conduct and false information," CFTC Chairman Gary Gensler said in a statement.
The DOJ said its criminal probe into the manipulation of Libor and Euribor by financial institutions is still ongoing and Barclays is required to continue to cooperate.
Regulators  applauded Barclays's "extraordinary cooperation" in the civil settlement, pointing to timely and voluntary disclosure of misconduct.