Banks Repay $183B in Crisis Funds to ECB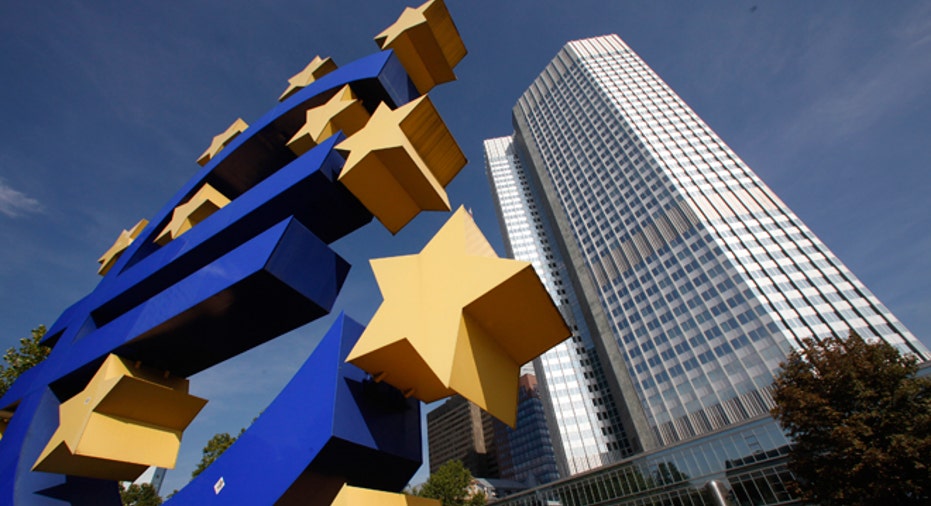 Banks will repay the European Central Bank 137.2 billion euros ($183 billion) in 3-year loans next week, opting to hand back early more cash than expected in a sign at least parts of the financial system are returning to health.
The ECB lent banks a total of more than 1 trillion euros in twin 3-year, ultra-cheap lending operations in December 2011 and February 2012 -- a ploy that ECB President Mario Draghi said "avoided a major, major credit crunch".
The ECB said on Friday 278 banks had decided to repay the first loan at the earliest opportunity, on Jan. 30. A total of 523 banks tapped the first of the twin long-term loans in December 2011.
A Reuters poll had pointed to banks returning around 100 billion euros of the first round of the cheap loans, so-called LTROs (long-term refinancing operations). Banks can repay the money early on a voluntary basis weekly from now on.
"This exceeded expectations, I expect the pace to slow down considerably in the next week," said Nordea analyst Jan von Gerich. "Quite a few stronger banks paid back as soon as possible, whereas weaker banks took money in the second LTROs."
"I don't think that repayments will reach a level where overnight interest rates will start to move up," he added.
Early repayment of the LTROs is a badge of honour for banks anxious to impress investors and rating agencies and distance themselves from more cash-strapped rivals.
However, a risk is that in their eagerness to do this, some may overstretch themselves.
Benoit Coeure, in charge of market operations on the ECB Executive Board, sought to allay such concerns last Friday by playing down the chance of banks repaying a massive chunk of their LTRO cash this month.
Coeure also said excess liquidity in the euro zone remained very high. Reuters calculations show there is around 583 billion euros more money in the market than is required for it to operate effectively.
"It is important to keep in mind that there is still plenty of excess liquidity out there," said Frank Oland Hansen, economist at Danske Bank. "Short rates are going higher, but it is still quite a moderate reaction." ($1 = 0.7477 euros) (Additional reporting by Eva Kuehnen and Sakari Suoninen, editing by Mike Peacock)