Bankrupt U.S. Retailer American Apparel Starts Layoffs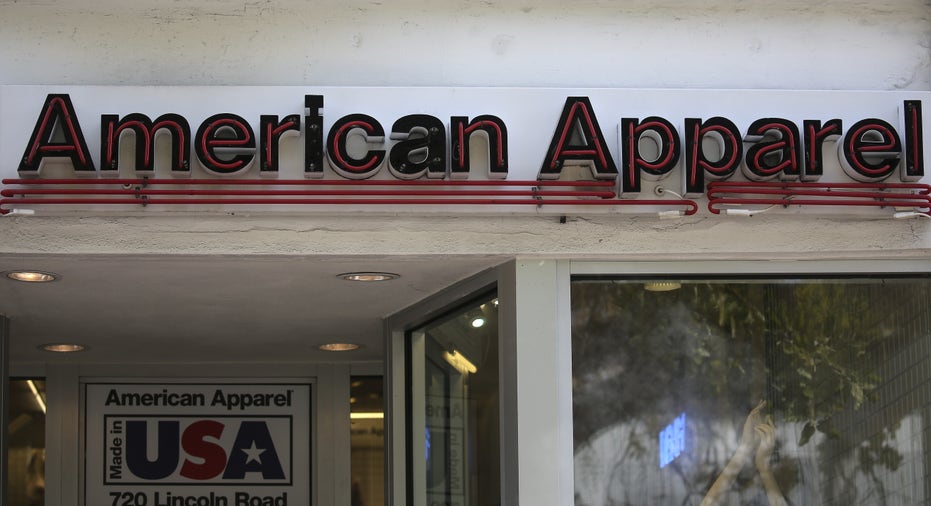 American Apparel LLC said it had started to lay off staff on Monday, after Canadian apparel maker Gildan Activewear Inc withdrew its initial plan to acquire some of the bankrupt U.S. fashion retailer's manufacturing operations.
Gildan won the rights to American Apparel's brand with an $88 million bid in a bankruptcy auction last week. It had previously indicated it would assume some of its manufacturing operations, which had made the brand synonymous with "Made in the U.S.A."
American Apparel spokeswoman Arielle Patrick said the company was laying off about 2,400 workers in Southern California. The company had 2,166 employees at its headquarters in Los Angeles, and 959 employees at the nearby South Gate manufacturing facility.
Francisco Morales, 56, who made clothes for seven years at the Los Angeles plant, was one of the American Apparel workers to be handed his employment termination notice and his last paycheck on Monday.
"It's really bad what happened here, really bad," Morales said in Spanish, according to a co-worker who translated into English. He said he had three children and was worried about finding another job with the same benefits, because of his age.
"The company issued a WARN Act notice several months ago, letting employees know that depending on the buyer of the business, a sale could result in eventual shrinkage of some business areas," American Apparel said in an emailed statement.
Last week, American Apparel reached a preliminary deal to sell its Garden Grove manufacturing site to textile manufacturer Broncs Inc, re-launching it as a knitting and dyeing facility.
"The company is pleased that it was able to secure a second agreement with Broncs, which plans to save over 300 jobs when they take over the Garden Grove facility," the statement added.
Gildan had already indicated it would not take on any of American Apparel's 110 stores. Without another buyer for these stores, American Apparel has started to shut these stores down.
American Apparel filed for a second time for bankruptcy protection, known as a Chapter 11 filing, in November with about $177 million in debt after the failure of a turnaround plan. It had filed for its first Chapter 11 in October 2015, and emerged from bankruptcy early last year.
Close to 90 percent of Gildan's 42,000 employees are Caribbean and Central American countries where costs are lower, and the company does not manufacture clothes other than socks in the United States.
Gildan had previously said it would take into account that American Apparel's U.S. manufacturing heritage is a component of the brand, but had noted that its manufacturing plan would also consider factors like transportation and energy costs.
Gildan did not immediately respond on Monday to a request for comment.
(Reporting by Jessica DiNapoli in New York and Lisa Richwine in Los Angeles; Editing by Nick Zieminski, James Dalgleish and Frances Kerry)