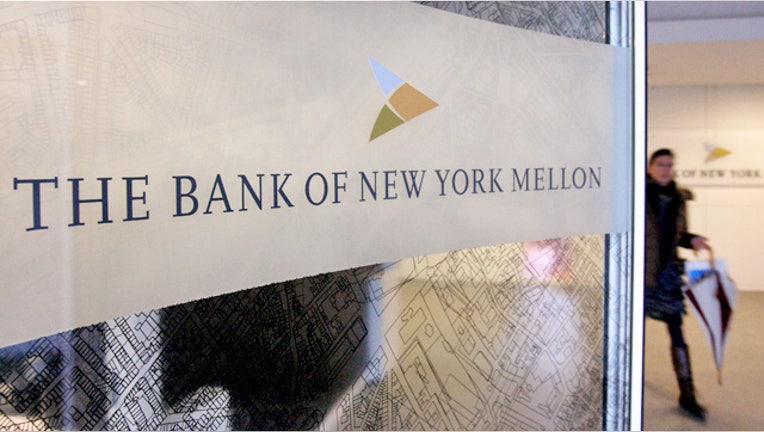 Bank of New York Mellon said profit increased in its latest quarter due to lower expenses, but revenue and assets under management both declined.
As a custody bank, BNY Mellon derives much of its business from serving trillions in assets for money managers and other clients, in addition to managing clients' investments.
The bank saw assets under management decline during the period. The stronger dollar, especially against the British pound, has weighed on Bank of New York because the bank does substantial business in Europe. Assets under management stood at $1.66 trillion at the end of the quarter, down 2.1% from a year earlier but up 1.5% from the fourth quarter.
In addition to adverse exchange rates, the decline in assets under management from a year earlier was due to net outflows that were partially offset by higher market values, the bank said.
The company reported $5 billion in net long-term outflows during the quarter, hurt by index investments which were partially offset by the strength in liability-driven investments. Net short-term inflows were $4 billion.
Fee revenue, which makes up more than three-quarters of the bank's total revenue, fell 2.2% to $3 billion from a year prior as a drop in foreign exchange revenue and outflows were partially offset by higher money market fees and the impact of the an acquisition.
Net interest revenue fell 1.5% from a year earlier to $767 million, hurt by interest rate hedging activities and higher premium amortization adjustments related to the decrease in interest rates.
The bank's net interest margin, a key measure of lending profitability, fell to 0.98% from 1.00% a year earlier and 1.01% in the first quarter. Banks including Bank of New York have been hoping the Federal Reserve's move in December to raise interest rates would help increase lending profitability.
For the quarter, Bank of New York reported a profit of $873 million, up from $853 million a year earlier. Per-share earnings rose to 75 cents from 73 cents.
Excluding litigation and restructuring charges, adjusted earnings per share was 76 cents.
Total revenue decreased 2.8% to $3.78 billion. Analysts polled by Thomson Reuters predicted 75 cents in adjusted earnings per share on $3.79 billion in revenue.
Bank of New York said it reduced its reserve for potential credit losses by $9 million in the second quarter. It reduced its reserve by $6 million in the same quarter a year earlier. It added $163 million in the fourth quarter due to an impairment charge resulting from a court decision.
Expenses fell 3.9% as the stronger U.S. dollar helped decrease expenses across the board and lower staff and legal costs.
Shares in the company, down 1.7% in the past three months, were inactive premarket.
Write to Austen Hufford at austen.hufford@wsj.com