Bank of Japan survey shows corporate sentiment worsening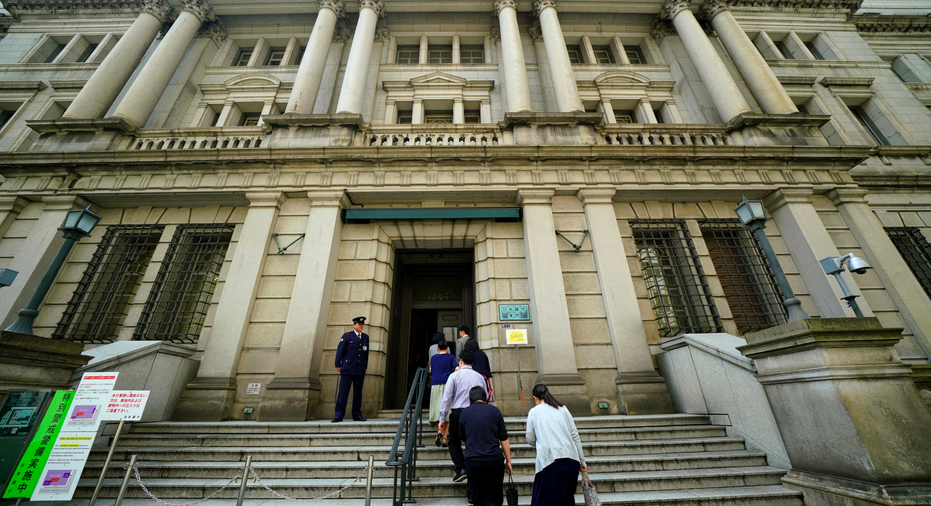 A central bank survey released Monday showed Japan's corporate outlook has worsened from three months ago, highlighting risks to this export-reliant economy from trade tensions.
The Bank of Japan's "tankan" survey measuring confidence among large-scale manufacturers was at 21 points, down 3 from the March survey, which was the first decline in two years.
The manufacturers surveyed include automakers and electronics companies that are the mainstay of Japan's economy.
Exports are vital to Japan's economy and trade friction over President Donald Trump's tariffs as well as other nations' reactions to the changes in U.S. policy, including China and Europe, could impact many industries.
The Tankan, long seen as an important indicator of economic health, looks at the difference between companies surveyed that have a "favorable" outlook and those with an "unfavorable" outlook. The results show optimists outnumber pessimists but that difference is shrinking.
The tankan showed that big non-manufacturing companies, a group that includes the service sector, reported slightly better sentiment, at 24, up from 23.
That suggests domestic demand remains robust, said Chang Wei Liang, analyst at Mizuho Bank in Singapore.
The world's third-largest economy has picked up steam in recent years under Prime Minister's Shinzo Abe's "Abenomics" deflation-fighting stimulus program, which has kept credit cheap and tried to push prices higher to compel businesses and consumers to spend more.
Although Trump's tariff policies have yet to directly dent the economy, worries are simmering that they could set off a global slowdown and deaden Japan's exports, a key force for economic growth here.
Japan's longest streak of economic expansion in about three decades, or the so-called "bubble" economy of the 1980s, ended in the first quarter of this year, marking the first pullback in two years, according to government data.
But many are expecting the economy to have rebounded in the second quarter.
___
Follow Yuri Kageyama on Twitter at https://twitter.com/yurikageyama
Her work can be found at https://www.apnews.com/search/yuri%20kageyama