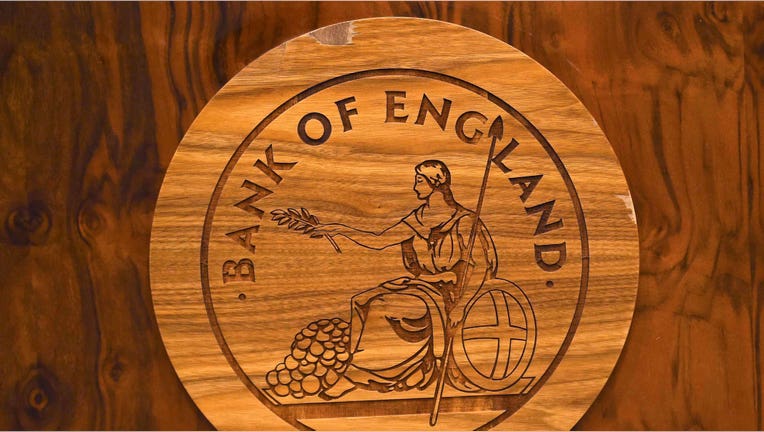 The Bank of England held its benchmark interest rate steady Thursday, saying the outlook for the global economy has darkened amid renewed strains in emerging markets from rising interest rates and a strengthening dollar.
The U.K. central bank said in a statement that its nine-member Monetary Policy Committee unanimously agreed to keep the BOE's main rate at a low of 0.25% and to proceed with a GBP70 billion ($88 billion) program of bond purchases announced in the summer.
The U.K. economy appears to be growing healthily in the second half of the year but officials continue to expect a slowdown in 2017, according to minutes of the panel's deliberations.
A slide in the pound since the U.K. voted to leave the European Union in June is fueling faster inflation, which officials said they expect to weigh on household spending next year. They noted the pound has in recent weeks recovered some of its earlier losses, but added they still expect annual inflation to overshoot their 2% target next year.
Sterling fell to a 2-week low against the dollar of $1.2455 after the BOE announcement, from around $1.2483 earlier in the day.
The BOE's decision to hold rates steady comes a day after the Federal Reserve raised short-term borrowing costs in the U.S. and telegraphed that interest rates would rise at a faster pace in 2017 than previously projected.
The Fed's decision comes amid hopes of stronger growth in the U.S. spurred by President-elect Donald Trump's plans to cut taxes, boost spending and cut regulations.
In its assessment, the BOE noted that the new administration's plans may lift growth prospects for the global economy--but added that risks to that outlook have also intensified. Among officials' concerns were capital flight from China, banking problems in the eurozone and rising borrowing costs in some emerging markets.
"The global outlook has become more fragile," the MPC said, citing an increase in "policy uncertainty."
Officials stuck to previous statements on the future path of interest rates, saying they stand ready to raise or lower borrowing costs depending on the how the economy performs. They reiterated that they are willing to tolerate a brief overshoot of their 2% inflation goal to support growth, but that this tolerance has limits.
Write to Jason Douglas at jason.douglas@wsj.com and Paul Hannon at paul.hannon@wsj.com