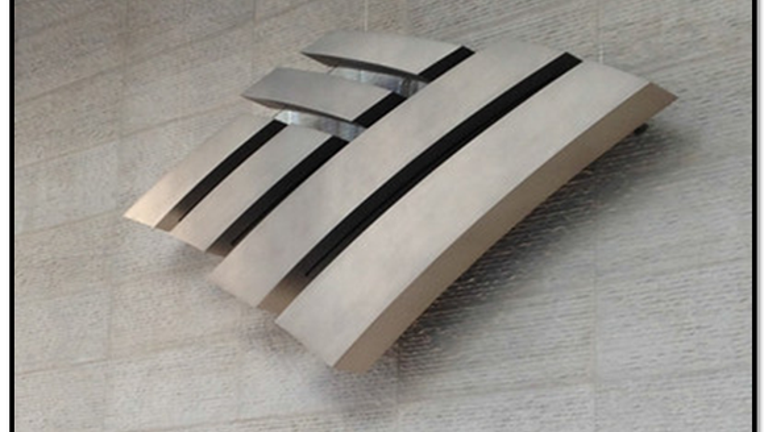 The main pillar of Bank of America's turnaround strategy since the financial crisis has been to reduce expenses. It's done a commendable job at this, but still has a lot of room to improve before it meets even its own efficiency targets.
The importance of efficiency can't be overstated when it comes to analyzing bank stocks. A bank that's able to deliver its products and services -- principally loans -- to customers at a lower price than its competitors can compete much more aggressively on price while still earning a comparatively wide profit margin.
To gauge this, investors and analysts use the efficiency ratio, which measures the percentage of net revenue a bank spends on operating expenses. A low ratio is better than a high ratio, with most banks striving to come in below 60%.
Bank of America's efficiency ratio last year was 68.6%. This means that just under 70% of its net revenue was consumed by expenses as it fell to the bottom line.
This isn't a good efficiency ratio, but it also isn't horrible. In 2014, Bank of America spent 88.3% of its net revenue on operating expenses. That's horrible. This left less than 12% to pay taxes and dividends on its preferred stock before it could add to the value of common stockholders' stakes in the $2.2 trillion bank.
Bank of America's progress has come primarily from two sources. The first is Project BAC, which was Bank of America's now-completed multiyear initiative to cut $8 billion worth of annual expenses. The North Carolina-based bank also slayed the majority of onerous legal costs that it's incurred since the crisis. The net result is that Bank of America's yearly expenses have fallen by $15 billion since 2011.
Despite this success, Bank of America must continue to improve in order to meet its own efficiency ratio target of 60%. Based on its 2015 numbers, this would boost the bank's pre-tax earnings by $7 billion.
What's important to appreciate, however, is that cutting expenses alone won't allow Bank of America to meet its goal. You can get a sense for this by looking at Wells Fargo and U.S. Bancorp , two of the most efficient banks in the country, with efficiency ratios last year of 57.8% and 53.8%, respectively.
If you normalize for size, by comparing their expenses to the size of their balance sheets, Bank of America seems to be just as efficient as Wells Fargo and U.S. Bancorp. The former's expenses as a percent of assets last year was 2.7%, compared to Wells Fargo and U.S. Bancorp's 2.8% and 2.6%, respectively.
Data source: 4Q15 earnings releases.
Why is Bank of America's efficiency ratio so much higher than Wells Fargo's and U.S. Bancorp's even though its expenses aren't any bigger after you adjust for size? The answer to this conundrum lies in Bank of America's revenue.
Because revenue is the denominator in the efficiency ratio's calculation, there are two ways for a bank to drive this down. It can reduce expenses, as Bank of America has done, or it can increase revenue. It's the latter that now provides the greatest opportunity for the nation's second biggest bank by assets.
You can get a sense for this once again by comparing Bank of America's size-adjusted revenue to Wells Fargo's and U.S. Bancorp's. Bank of America's revenue last year equated to 3.9% of its total assets. Wells Fargo and U.S. Bancorp's revenues, meanwhile, each equated to 4.8% of their respective assets.
Data source: 4Q15 earnings releases.
Going forward, this means that investors will want to watch Bank of America's top line much more closely than its bottom line. Instead of focusing on branch and employee count, in other words, the name of the game now is loan growth and cross-selling additional products to existing customers.
It remains to be seen whether Bank of America can execute on these objectives in a responsible and sustainable way. But if it can, it isn't unreasonable to think that it could earn billions more in after-tax income each year.
The article Bank of America's $7 Billion Question originally appeared on Fool.com.
John Maxfield owns shares of Bank of America, U.S. Bancorp, and Wells Fargo. The Motley Fool owns shares of and recommends Wells Fargo. The Motley Fool recommends Bank of America. Try any of our Foolish newsletter services free for 30 days. We Fools may not all hold the same opinions, but we all believe that considering a diverse range of insights makes us better investors. The Motley Fool has a disclosure policy.
Copyright 1995 - 2016 The Motley Fool, LLC. All rights reserved. The Motley Fool has a disclosure policy.