Bank of America Is "Blowing Up" the Merrill Lynch Franchise, Says Bank Analyst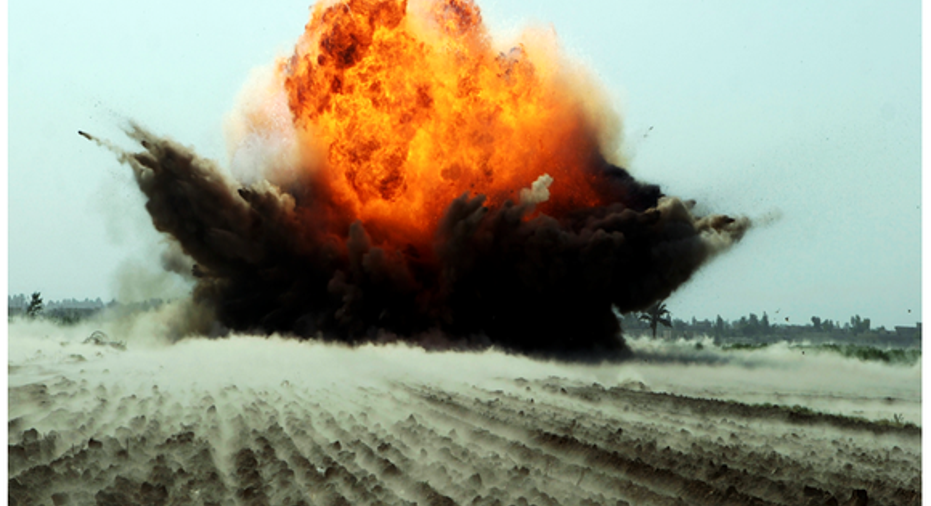 Image source: iStock/Thinkstock.
Nearly eight years after Bank of America purchased Merrill Lynch, one of the nation's leading bank analysts, Dick Bove, recently wrote that "Bank of America is simply blowing up the Merrill franchise presumably because it does not like the business or it does not know how to manage it."
Bove based his conclusion largely on an analysis of Bank of America's trading division. Since 2010, the unit's revenues, most of which stem from its Merrill Lynch franchise, have fallen from $10.1 billion a year down to only $6.5 billion. That equates to a 36% drop.
Even more telling, Bank of America generated more trading revenue in 2010 than any other major Wall Street bank, with the exception of Goldman Sachs. The same year, for instance, JPMorgan Chase , which is widely viewed as the nation's premier universal bank, generated 6.5% less trading revenue than Bank of America.
Flash forward to today, however, and the roles are reversed. In 2015, JPMorgan Chase reported over $10 billion in trading revenue, which was 55% more than Bank of America. Meanwhile, Goldman Sachs has also experienced a substantial slump in trading, but it nevertheless continues to lead the industry, with $14.5 billion in trading revenue last year.
| Bank | Trading Revenues (2010) | Trading Revenues (2015) | Change |
| --- | --- | --- | --- |
| Goldman Sachs | $22,574 | $14,541 | (36%) |
| Bank of America | $10,054 | $6,473 | (36%) |
| JPMorgan Chase | $9,404 | $10,057 | 7% |
| Morgan Stanley | $9,390 | $10,114 | 8% |
| Citigroup | $6,750 | $6,008 | (11%) |
Data source: Dick Bove, Rafferty Capital Markets.
Bank of America's problems in this regard seem to stem from three sources. First, trading revenues have been lackluster for all Wall Street firms. In the first quarter of this year, for instance, concerns about China, Europe, and low energy prices fueled heightened volatility in capital markets and caused trading revenues to plummet across the board. They fell 24% at JPMorgan Chase compared to the year-ago period, 13% at Citigroup, and 16% at Bank of America.
On top of this, regulations passed in the wake of the financial crisis -- namely, the Volcker Rule -- have caused banks to reduce their proprietary trading operations. Now, they're largely limited to trading for the purpose of hedging other risks, and in order to make markets for their clients.
Finally, under chairman and CEO Brian Moynihan's watch, Bank of America has undergone a dramatic transformation. It's cut more than $8 billion a year in annual operating expenses, sold off or shuttered numerous subsidiary operations, and closed rank around its bread and butter commercial banking and wealth management operations. Suffice it to say, as the drop in its trading revenue attests, its capital markets business didn't make the cut in terms of businesses that Moynihan has decided to focus on.
When Bank of America acquired Merrill Lynch eight years ago, the bank's then-chairman and CEO Ken Lewis proclaimed that "Together, our companies are more valuable because of the synergies in our businesses." Today, however, you'd be excused for thinking that just the opposite has come to fruition. Instead of making each other stronger, much of Merrill Lynch is being strewn aside.
The article Bank of America Is "Blowing Up" the Merrill Lynch Franchise, Says Bank Analyst originally appeared on Fool.com.
John Maxfield owns shares of Bank of America and Goldman Sachs. The Motley Fool recommends Bank of America. Try any of our Foolish newsletter services free for 30 days. We Fools may not all hold the same opinions, but we all believe that considering a diverse range of insights makes us better investors. The Motley Fool has a disclosure policy.
Copyright 1995 - 2016 The Motley Fool, LLC. All rights reserved. The Motley Fool has a disclosure policy.