Bank of America Could Double Its Dividend Soon, Says Analyst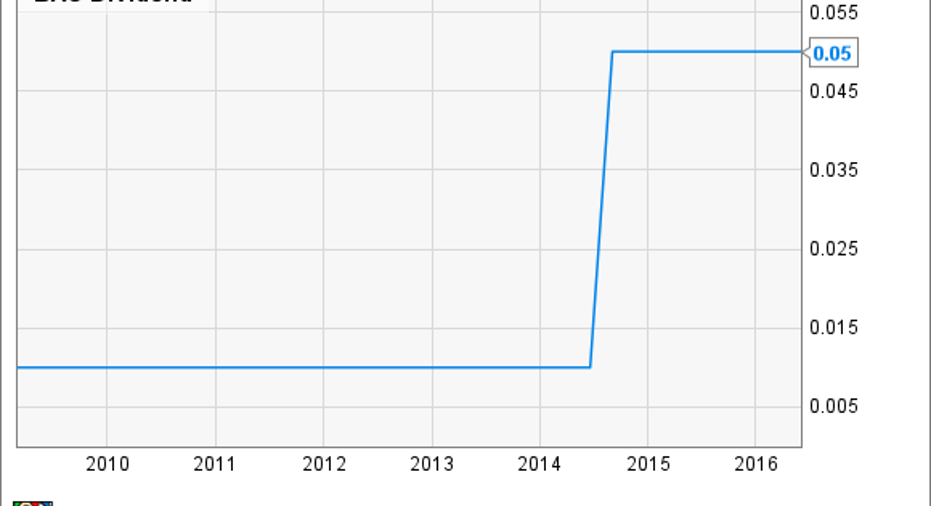 Image source: iStock/Thinkstock.
It's been a rough year so far for Bank of America's shareholders, with shares down 20%, but that could soon change. The nation's second biggest bank by assets may be on the verge of doubling its dividend, according to CLSA analyst Mike Mayo.
The issue boils down to Bank of America's performance on this year's stress test, the results of which are due out over the next two weeks. The Federal Reserve is expected to announce how banks measure up on the first part of the annual process this Thursday. The outcome of the second part, known as the comprehensive capital analysis and review, is scheduled to be reported next Wednesday, June 29.
CLSA analyst Mike Mayo. Image credit: CLSA.
The purpose of the stress test is to determine whether or not the nation's biggest banks -- those with more than $50 billion in assets -- have enough capital to survive an economic downturn akin to the financial crisis. The worst-case scenario in this year's test assumes that the unemployment rate increases to 10%, GDP falls by 6.25%, and stocks and houses lose 50% and 25% of their values, respectively.
If the Fed concludes that a bank is able to survive this environment without dipping below the minimum amount of capital that it's required to hold, then it will have passed the first part of the test.The second step then factors in a bank's proposal to return more capital to shareholders. Assuming that doing so won't cause its capital to fall below the regulatory minimum, and also that the bank has a sufficiently sophisticated capital planning process, it will get the go-ahead to increase its dividends and/or share buybacks.
While this is the sixth year that Bank of America will have faced the stress tests, it remains to be seen if it can emerge from the gauntlet unscathed. The North Carolina-based bank has struggled to do so in three out of the past five years:
In 2011, the Fed denied Bank of America's request to increase its dividend.
In 2014, Bank of America passed the test, but then discovered an error in its reporting.
And in last year's test, the Fed required Bank of America to resubmit a new capital plan to "address certain weaknesses in its capital planning processes."
As a result of these issues, Bank of America has been permitted to boost its quarterly payout only once since the financial crisis. It did so two years ago, raising it from $0.01 per share to $0.05 per share.
BAC Dividend data by YCharts.
If Mike Mayo is correct, Bank of America could soon be on the verge of increasing its dividend for only the second time since 2008. In a research report issued on Monday, Mayo predicts that Bank of America will nearly double the amount of capital that it's approved to return this year compared to 2015 levels. It returned $5.6 billion last year through dividends and buybacks, and it will return $10.3 billion this year, according to his estimates.
With respect to dividends in particular, Mayo sees Bank of America's annual payout increasing to $4.3 billion, up 95% from $2.2 billion last year. That compares to a median increase of 11% for the 23 banks in Mayo's analysis.
It remains to be seen whether Mayo's forecast comes to fruition. But either way, he's on the right track, as it isn't a question of if Bank of America will raise its dividend, but rather when it'll do so (and by how much). The $2.2 trillion bank's CEO, Brian Moynihan, made this point five years ago, saying that his objective is to eventually return the vast majority of capital generated by the bank every year to shareholders.
The article Bank of America Could Double Its Dividend Soon, Says Analyst originally appeared on Fool.com.
John Maxfield owns shares of Bank of America. The Motley Fool recommends Bank of America. Try any of our Foolish newsletter services free for 30 days. We Fools may not all hold the same opinions, but we all believe that considering a diverse range of insights makes us better investors. The Motley Fool has a disclosure policy.
Copyright 1995 - 2016 The Motley Fool, LLC. All rights reserved. The Motley Fool has a disclosure policy.