Bangladesh court delays screening of 'Rana Plaza' movie because of terrifying scenes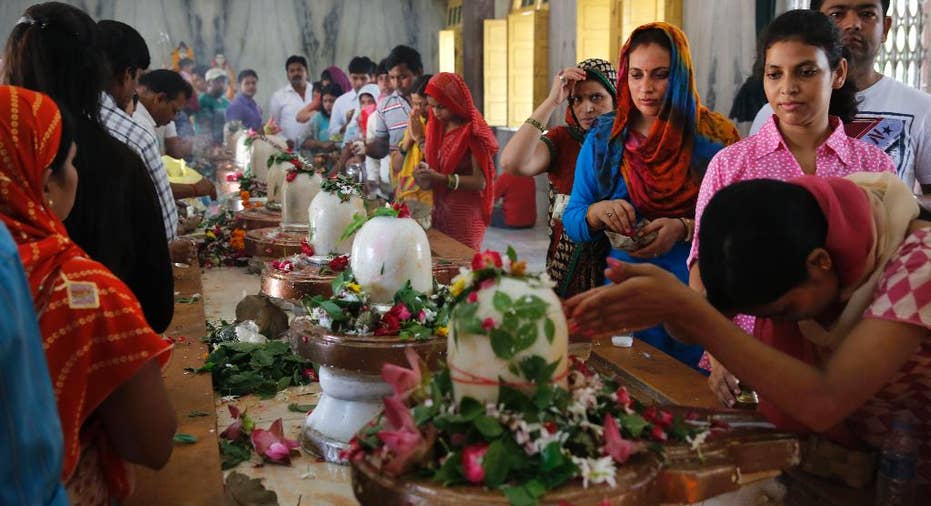 Bangladesh's High Court has imposed a six-month ban on the screening of a movie about a garment worker who was rescued from the rubble 17 days after a five-story factory complex collapsed more than two years ago, killing more than 1,000 people.
A two-member panel of judges ordered the ban Monday on the film "Rana Plaza" after a writ petition was submitted alleging that the movie has scenes of horror, cruelty and violence that could negatively affect workers in the country's vital garment industry.
The director, Nazrul Islam Khan, had earlier argued that the real-life story of Reshma Begum depicts courage amid the tragedy.
The April 24, 2013, disaster left 1,135 people dead. Thousands more were rescued from the ruins of the illegally built complex that contained five factories that supplied garments to international companies.
When the building began collapsing, Begum said she raced down a stairwell into the basement, where she became trapped in a pocket of space that allowed her to survive. She found some dried food and bottles of water to sustain her until rescuers found her.
Begum's life has changed since then as he is currently employed in a hotel owned by an international chain.
The collapse triggered criticism at home and abroad, and many big brands came forward to help Bangladesh reform the sector for better working and safety conditions.
Investigators say a host of factors contributed to the building's collapse: It was overloaded with machines and generators, constructed on swampy land, and the owner added floors in violation of the original building plan.
On Monday, the High Court also asked the country's film censor board to explain in four weeks why the clearance certificate for screening the movie should not be cancelled.
Sirajul Islam Rony, the writ petitioner and a trade union leader, said he appealed to the court because the film's producer had not removed some scenes of horror from the movie as instructed by the court in March.
Bangladesh earns about $25 billion annually from exports of garment products, mainly to the United States and Europe, although the country has one of the lowest minimum wages in the world — about $72 a month.
The industry employs about 4 million workers, mostly women who come from rural areas.