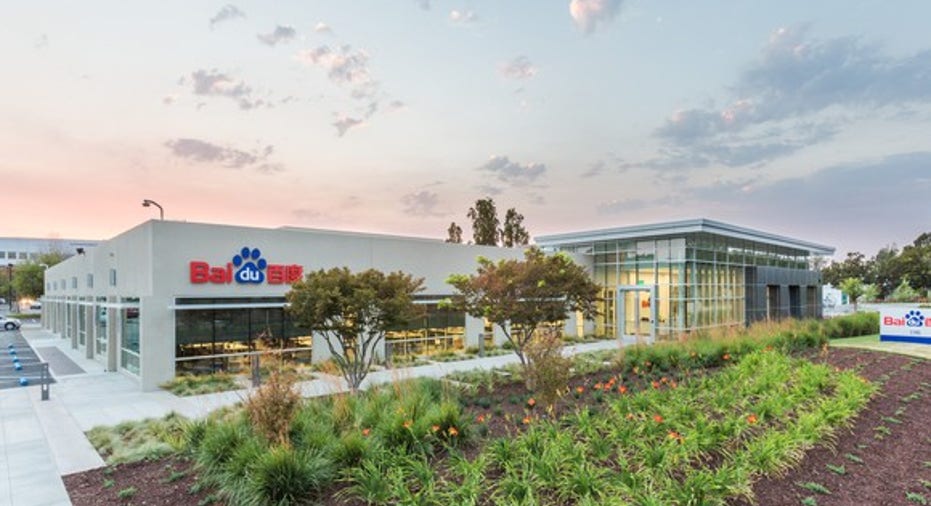 Image source: Baidu.
It's going to be harder forBaidu to make money in China in the near-term.The Cyberspace Administration of China announced over the weekend that search engines will have to do a better job of identifying paid search results, something that was widely expected in the aftermath of a cancer patient that died after seeking treatment from a center that was a sponsored listing on Baidu.
The late April death of the university student went viral, especially as he took to social media to call out Baidu and the questionable treatment center he found through the site.
The Cyberspace Administration of China'smove isn't a surprise, and even Baidu had already started to pare back on the way it was doing business. Regulatory agencies in China had already come to the conclusion that Baidu shouldn't depend on merely the highest bid in dictating which medical-related ads pop on its results pages. Reputations should matter. It was also suggested that Baidu limit the ads populating results pages to just a third of the listings.
This weekend's development may seem jarring, but Baidu was already moving in that direction. It slashed its top-line guidance two weeks ago after tweaking the way it accepts and broadcasts the once lucrative medical-related paid search listings. It went from initially forecasting $3.119 billion to $3.192 billion in revenue for the current quarter to a range of just $2.807 billion to $2.823 billion.
The new normal
The lower guidance will linger. It will probably be at least a year before Baidu's top-line growth approaches the 31% adjusted gainthat Baidu sported during this year's freshman quarter. If the new restrictions stick -- and investors have every reason to expect that to be the case -- the next four quarterly reports will be stacked against periods when Baidu was living high on the high-margin hog of unchecked health-related ads.
There's naturally going to be a fair deal of skepticism about Baidu, but it's not going to change its role as the undisputed top dog in the world's most populous nation. Everyone will have to play by the same rules, and this may actually make it even harder for smaller rivals to grow and diversify the way that Baidu can.
The naysayers are starting to show up. Short interest in Baidu exploded from 4.8 million shares in mid-May to 8.8 million shares by the end of the month. The mid-June tally finds 9.1 shares of Baidu sold short, the highest tally since late last year.
Baidu has overcome similar hiccups in the past, and it's a more diversified company these days in terms of businesses as well as regions. It's no longer merely China's largest search engine provider. That was a problem with investors last year when the stock was slumping, but now it's a silver lining in justifying Baidu's valuation premium to the market at a time when organic sales growth is slowing dramatically. Baidu will bounce back. It's just what it does.
The article Baidu Will Bounce Back originally appeared on Fool.com.
Rick Munarriz has no position in any stocks mentioned. The Motley Fool owns shares of and recommends Baidu. Try any of our Foolish newsletter services free for 30 days. We Fools may not all hold the same opinions, but we all believe that considering a diverse range of insights makes us better investors. The Motley Fool has a disclosure policy.
Copyright 1995 - 2016 The Motley Fool, LLC. All rights reserved. The Motley Fool has a disclosure policy.