Baidu Stock Upgraded: 3 Things You Need to Know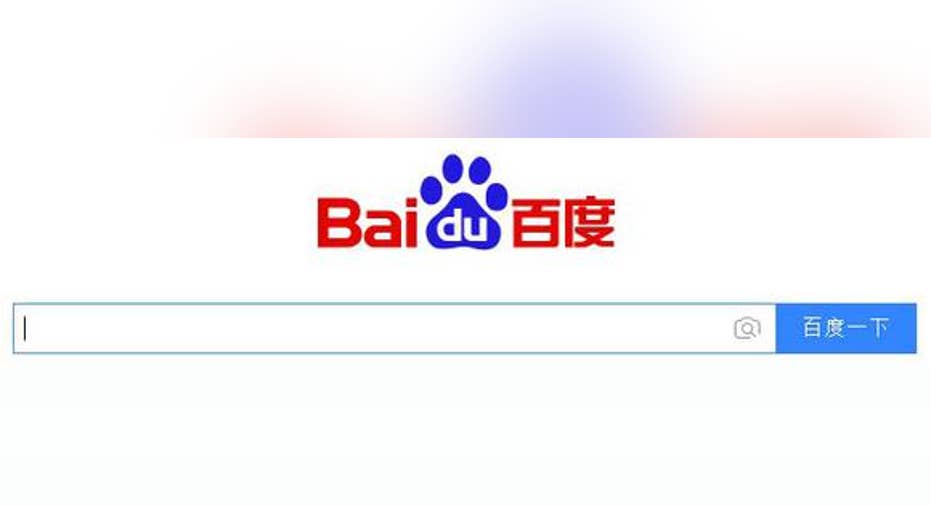 Down 8% over the past year, Baidu stock may be a star of the Chinese economy, but it's proven quite a disappointment to investors -- until today.
On Thursday, the Chinese search engine company reported blockbuster results featuring earnings of $1.06 per share ($0.05 ahead of consensus) and revenue that beat expectations as well. That news -- plus a boost in guidance -- set investors to cheering again this morning, as they bid up Baidu stock by more than 6%.
Helping to keep the rally going was a big upgrade to buy from the friendly analysts at Brean Capital. Here are three things you need to know about it.
Baidu.com. It's like Google, but with a weirder-looking doodle. Image source: Baidu.
Thing No. 1: From hold to buyBrean upgraded Baidu stock one click from hold to buy, and assigned a price target of $235 on the shares. With Baidu currently costing $196 and change, that implies about a 20% potential profit for new buyers. Baidu pays its shareholders no dividend, however, so any profits to be made must come entirely from stock price appreciation.
Thing No. 2: They had "concerns"Prior to this upgrade, Brean had rated Baidu at hold based on worries that the stock was not growing profits fast enough. Revenue wasn't the problem -- management was forecasting 21% to 26% sales growth in Q1. Rather, Brean worried that Baidu was spending too much to generate that revenue, and involved in too many money-losing businesses.
As quoted on StreetInsider.com, Brean mused: "Our concerns on the name in the past year have been its mutedearningsgrowth outlook due to the company's aggressive O2O investment on top of its increasing margin pressure from carrying multiple loss-making assets."
Thing No. 3: But those concerns are a thing of the pastBut now, notes Brean, Baidu has successfully sold off its QUNR travel website, and is getting ready to unload iQiyi (Baidu's answer to YouTube). Both have been "substantial loss-making businesses," notes Brean. And without them, what remains of Baidu should be more profitable.
Meanwhile, "O2O spending ... has potentially peaked." (O2O, for those not in the know, means "online-to-offline." It basically just refers to ordering real-world goods -- fast food takeout, movie tickets, and so on -- over the Internet.) Brean sees Baidu making progress getting local merchants to sign on to these services, and spending less on marketing them going forward.
With sales now expected to grow 28% to 31% in the current quarter, loss-making businesses leaving, and costs declining, Brean sees a bright future ahead for Baidu.
And one more thingBut just because Brean Murray likes Baidu stock again, does that mean that you should? Let's take a look at the numbers.
According to data from S&P Global Market Intelligence, Baidu has reported net income of $5.1 billion over the past 12 months. Weighed against the company's $69.4 billion market capitalization, that works out to a very attractive P/E ratio of juts 13.5. It gets even more attractive when you notice that analysts who follow the stock are predicting long-term annual earnings growth of 33% at Baidu.
One important caveat to note is that, lately, Baidu hasn't been doing as great a job at generating real cash profit, as it has been at reporting "net income" under GAAP accounting standards. Last year, free cash flow at the company amounted to just $2.2 billion -- less than half the company's fiscal 2015 net income of $5.2 billion. The good news here, though, is that free cash flow began making up the difference last quarter. Q1 FCF (operating cash flow minus capital expenditures) amounted to $607 million -- more than twice the $293 million in FCF generated in Q1 2015.
This probably still leaves Baidu with only $2.5 billion or so in free cash flow generated over the past year, granted. And that's still less than half of reported net income -- so make sure not to give Baidu's too-good-to-be-true P/E ratio too much weight in deciding whether to buy the stock. But at the very least, Baidu is starting to close the gap between its claimed "profits" and the cash profit it's actually generating from its business.
And that's a good thing.
The article Baidu Stock Upgraded: 3 Things You Need to Know originally appeared on Fool.com.
Rich Smith owns shares of Baidu. The Motley Fool owns shares of and recommends Baidu. Try any of our Foolish newsletter services free for 30 days. We Fools may not all hold the same opinions, but we all believe that considering a diverse range of insights makes us better investors. The Motley Fool has a disclosure policy.
Copyright 1995 - 2016 The Motley Fool, LLC. All rights reserved. The Motley Fool has a disclosure policy.