Bad Press, Legal Costs, Continue to Weigh on Lumber Liquidators Holdings Inc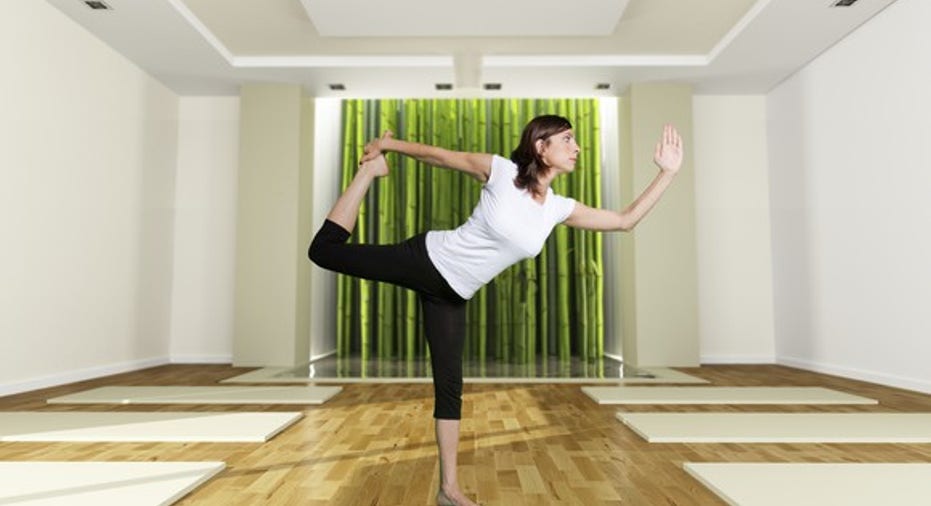 Lumber Liquidators is trying to strike a balance between stemming losses and moving forward. It's not been easy.
Beleaguered flooring retailerLumber Liquidators Holdings Inc has had a very hard year-plus, and its first-quarter earnings report, released on May 10, indicates that the company has yet to turn the corner. There is some good news: The company has largely dealt with the major legal threats it faces, and there's good reason to think that it will have a similar outcome with the last few.
There are also things that investors should be concerned with. This includes the impact of very high legal costs, which management says will stay high for some time to come, and the impact of a steady stream of bad press on the company's reputation, which continues to drive customers away from its stores.
Let's take a closer look at Lumber Liquidators' financial results, and what management had to say on the earnings call. Things are far from good at the retailer, but there has been some very important progress.
The numbers
| Metric | Q1 2016 | Q1 2015 | Change |
| --- | --- | --- | --- |
| Revenue | $233.5 | $259.9 | -10% |
| Net income | $(32.40) | $(7.80) | -415% |
| EPS | $(1.20) | $(0.29) | -414% |
Revenue and net income in millions. Source: Lumber Liquidators.
There's no getting around it: The company spent a lot more money last quarter than it brought in. The net loss was partly the product of non-cash items, but was mostly the result of much-higher expenses, including legal costs related to several ongoing lawsuits, an investigation by the Consumer Product Safety Commission, and costs related to its air-quality testing program for customers who purchased Chinese-made laminate flooring from the company in the past.
Financial impact of resolved and ongoing matters
A summary of the resolved (or nearly resolved) matters, and the financial impact of those matters:
California Air Resources Board investigation: Settled, with no formal finding of violation. Total fines of $2.5 million: $1 million recorded in the quarter, while the $15 million balance was recorded last year.
Prop 65 lawsuit in California: Judge issued favorable ruling for Lumber Liquidators, and the company expects a favorable judgement by June 30. The company had accrued $900,000 for potential expenses related to this case in 2015, but reversed this accrual in the quarter due to the favorable court ruling, and doesn't expect a material loss in connection with this case now.
Securities litigation: Company and plaintiffs have agreed, in principle, to a $42 million settlement: $26 million will be funded in cash -- which will be covered by insurance -- and 1 million shares of Lumber Liquidators stock. In other words, the company expects this case to be resolved with little-to-no impact on its cash or revolving credit. It's worth noting that, until a definitive settlement is agreed to and executed, there's the possibility that the final resolution is at a greater cost to the company.
The company recognized a net charge of $16.02 million in the quarter, which would be the net financial impact if the settlement is finalized as it now stands.
Derivative litigation: The parties conducted mediation to resolve the matter in March and April, and the company has determined that a probable cost of $5 million will be the result. The company recognized a net charge of $2.5 million in SG&A this quarter, and expects the $2.5 million balance to be covered by insurance. The agreement isn't finalized, but recognizing these charges indicates that it is moving toward a final resolution that should be close to that amount.
In summary, one of the four matters above is settled, while the other three are moving forward and likely to be settled by the end of the second quarter. In all, these matters are on track to have cost the company $5 million in cash, and shareholders 1 million shares of equity dilution.
Here are the unsettled matters:
CPSC Investigation: The Centers for Disease Control and Prevention has issued a preliminary report of the study that it initiated on behalf of the CPSC, finding a relatively low level of risk tied to exposure to Chinese-made laminate sold by Lumber Liquidators. There are two sides to this story.
The initial report was favorable, which, in light of the CARB settlement, indicates the risk of material impact of the CPSC's final report is probably low.
On the other hand -- and this stings -- the media coverage of the initial report, issued in March, simply battered the company's public image yet again, and likely had a material impact on store traffic and sales. Management said on the earnings call that they saw a big spike in calls to their customer-service center in the days following the heavy news coverage of the study's release.
Numerous product liability lawsuits: There are numerous lawsuits related to the company's liability for excess formaldehyde emissions, breach of implied warranty, fraud, misrepresentation, and numerous other similar allegations. Most of the federal cases have been consolidated.
It's difficult to say what the range of outcomes could be, but it's likely that the CPSC's final investigation report will play a big role in the formaldehyde-related allegations.
Insurance companies lawsuit: Lumber Liquidators and nine of its general liability insurers are also battling it out, as the insurers claim that they were, and are not, obligated to defend or indemnify the company in connection with lawsuits related to the Chinese-made laminate flooring matter. While there are cases pending in Wisconsin and Virginia, the Wisconsin insurers are now included in the Virginia case, and it's likely that this matter will go to trial in this one litigation. If there is significant material cost from the product liability costs, the company's ability to file with insurance to help defray those expenses would be hugely important. It's unclear how this will play out.
Numerous other product claims: There are multiple other lawsuits against the company, as well, related to other laminate products, bamboo, and hardwood flooring, with different allegations of poor quality and defects in those products.
It's the legal cost of these unresolved cases that's driving higher SG&A expenses, and frankly, until these matters start to get resolved, expenses are going to remain elevated.
What management said
Management said more than once that higher operating expenses, tied to ongoing legal matters, will remain for some time to come. CFO Greg Whirley offered some detail on legal and settlement expenses:
Sixteen million dollars of last quarter's expenses were one time, and non cash, while the $13.5 million balance is likely to be recurring for at least the next several quarters as the numerous legal matters work through the courts, and the air-quality testing program continues.
The company is making some progress on improving its operating profitability, even in the current environment. Whirley again, on gross margin:
It's taking the company some time to get its product mix right, but seeing adjusted gross margins start to recover is a definite positive.
Looking ahead
Three takeaways:
Sales continue to decline as the Chinese laminate story has stayed in the news. The comps decline seemed to slow in March, but management wouldn't elaborate on what's happened so far in Q2.
Expenses are likely to stay elevated for some time to come based on legal expenses and unresolved litigation.
A favorable ruling from the suit with insurers would likely help here, but there's no indication how this will play out.
While far from ideal, the company seems to have a strong enough balance sheet to ride this out for some time. It has $22 million in cash, $28.5 million in insurance receivables to cover settlement costs, and $61.6 million available on its revolving credit facility.
How will things play out? It's very, very difficult to say. In time, the company's sales should start to recover, and its expenses should start to fall. It's really a matter of how long it takes for those two things to happen. Unfortunately, it's impossible to know when they will.
The article Bad Press, Legal Costs, Continue to Weigh on Lumber Liquidators Holdings Inc originally appeared on Fool.com.
Jason Hall owns shares of Lumber Liquidators. The Motley Fool recommends Lumber Liquidators. Try any of our Foolish newsletter services free for 30 days. We Fools may not all hold the same opinions, but we all believe that considering a diverse range of insights makes us better investors. The Motley Fool has a disclosure policy.
Copyright 1995 - 2016 The Motley Fool, LLC. All rights reserved. The Motley Fool has a disclosure policy.