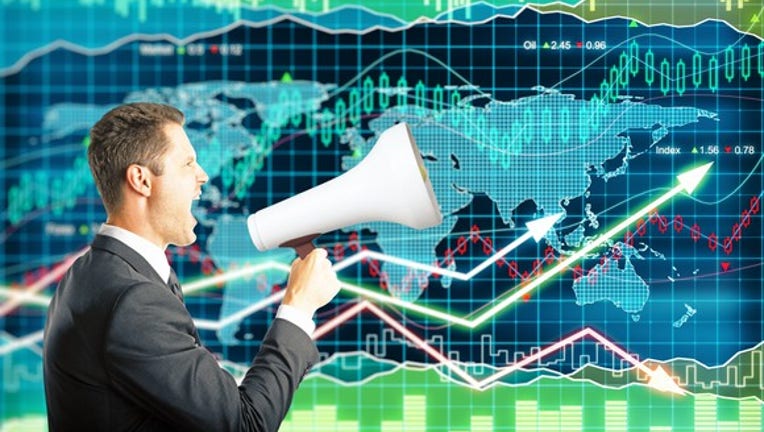 Continuing a string of pipeline misfortune, Gilead Sciences (NASDAQ: GILD)reported lackluster late-stage trial data yesterday for momelotinib, a therapy under development for the treatment of myelofibrosis, a bone marrow disease.Momelotinib's underwhelming efficacy compared withIncyte Corporation's (NASDAQ: INCY) Jakafi suggests the new drug is unlikely to displace Jakafi as the go-to therapy in the indication. That's bad news for Gilead Sciences, especially at a time when management is struggling to offset its sliding hepatitis C drug sales, but it's good news for Incyte because it means Jakafi isn't likely to lose market share.
IMAGE SOURCE: GETTY IMAGES.
Stumbles mount
Increasing competition that's led to price cuts is driving Gilead Sciences' sales of its blockbuster hepatitis C drugs Sovaldi and Harvoni lower this year.
To offset the drop, Gilead Sciences is rolling out next-generation HIV therapies that are safer and can be used in more patients. It's also pushing product candidates through its pipeline in hopes of landing another top seller.
While Gilead Sciences' HIV plans are paying off (HIV sales were up more than 20% year over year last quarter), its research and development pipeline has been dealt some big blows over the past year.
In March, the company shuttered a half dozen trials seeking to expand the use of its cancer drug Zydelig. Since then, Gilead Sciences has stopped development of GS-5745 for ulcerative colitis and Crohn's disease, and reported disappointing results for its cardiovascular drug GS-6615. Recently, results for the NASH (a liver disease) drug GS-4997 failed to impress industry watchers, too.
Given Gilead Sciences' top line was 10% smaller in the third quarter than a year ago, the company could use a win. Unfortunately, that win isn't likely to be momelotinib.
Fails to outperform
Results from two momelotinib phase 3 trials were reported, and neither of them delivered data that's likely to reshape how doctors treat myelofibrosis patients.
In Gilead Sciences' Simplify-1 study, momelotinib was statistically non-inferior to Jakafi in reducing spleen volume, with 26.5% of momelotinib patients and 29% of Jakafi patients achieving at least a 35% reduction. However, non-inferioritywas not achieved for the secondary endpoint of response rate in total symptom score.
In the Simplify-2 study, momelotinib failed to meet its primary endpoint in a study evaluating its superiority to best alternative therapy, which in most cases was Jakafi.
Gilead Sciences' chief scientific officer, Norbert Bischofberger, attempted to put a positive spin on the results by highlighting some improvements in anemia-related secondary endpoints, but Bischofberger's attempts add little confidence that momelotinib has any chance of displacing Jakafi in the indication. "The results from both the SIMPLIFY-1 and SIMPLIFY-2 studies indicate that momelotinib provides some treatment benefit, including benefit on anemia-related endpoints," said Bischofberger, adding, "We plan to discuss these results with regulatory authorities to determine the next steps."
Maintaining its lead
Incyte's twice-daily Jakafi won FDA approval for use in myelofibrosis patients in 2011 and notched an FDA green light in polycythemia vera -- another bone marrow disease -- in 2014. Sales of Jakafi have been building ever since.
In Q3, Jakafi's sales of $224 million were 39% higher than in the same quarter last year; and earlier this month, management said Jakafi's sales would be between $850 million and $855 million this year. In 2015, Jakafi's sales were $601 million. In the past year, the numbers of myelofibrosis patients and polycythemia vera patients taking Jakafi have increased by roughly 20% and 40%, respectively.
IMAGE SOURCE: INCYTE CORPORATION.
Given momelotinib's performance, it's unlikely Jakafi's position in the indication is in jeopardy, and that adds important clarity to Incyte's sales potential for 2017.
Eyes on the future
Gilead Sciences still has some promising candidates in development, including filgotinib, an autoimmune disease treatment that's in phase 3 studies. Pressure, however, is mounting for Gilead Sciences to deliver some R&D wins, or to deploy its massive cash stockpile to buy future growth. So far, Gilead Sciences' management has been coy about its acquisition plans, but it has indicated the company remains interested in expanding in oncology. Perhaps momelotinib's results mean that Incyte has become anattractive target. Regardless, it appears Jakafi's market share will remain intact, at least for now, and that's good news for Incyte investors.
Forget the 2016 Election: 10 stocks we like better than Incyte Donald Trump was just elected president, and volatility is up. But here's why you should ignore the election:
Investing geniuses Tom and David Gardner have spent a long time beating the market no matter who's in the White House. In fact, the newsletter they have run for over a decade, Motley Fool Stock Advisor, has tripled the market.*
David and Tom just revealed what they believe are the ten best stocks for investors to buy right now... and Incyte wasn't one of them! That's right -- they think these 10 stocks are even better buys.
Click here to learn about these picks!
*Stock Advisor returns as of November 7, 2016
Todd Campbell owns shares of Gilead Sciences.Todd owns E.B. Capital Markets, LLC. E.B. Capital's clients may have positions in the companies mentioned.Like this article? Follow him onTwitter where he goes by the handle@ebcapitalto see more articles like this.
The Motley Fool owns shares of and recommends Gilead Sciences. Try any of our Foolish newsletter services free for 30 days. We Fools may not all hold the same opinions, but we all believe that considering a diverse range of insights makes us better investors. The Motley Fool has a disclosure policy.