Back to Rockin' the Bakken: Jobs Returning to America's Oil Patch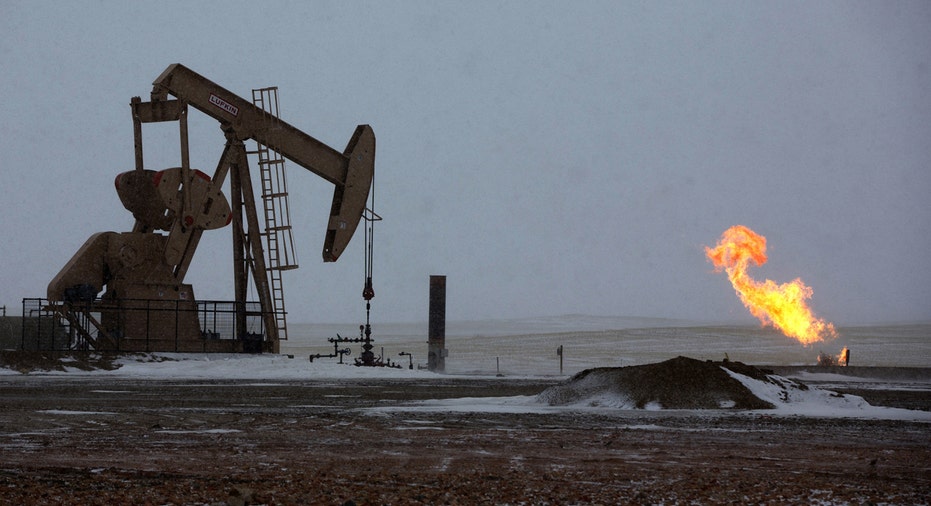 With oil prices on the mend, and an incoming president who is no enemy to drilling, energy companies in the U.S. are hiring again.
In Williston, the North Dakota town that sits at the epicenter of the American shale boom, hiring activity has picked up in the first weeks of 2017. Shawn Wenko, executive director of Williston Economic Development, said oil companies operating in the oil-rich Bakken Formation are hosting two or three job fairs each week. Four companies are expected to add a combined 300 jobs in the first quarter, partly driven by oilfield services.
The number of active rigs in the U.S. surged by 35 to a total of 694 this week, Baker Hughes (NYSE:BHI) said in its latest report. The U.S. rig count is now up 57 versus the same day in 2015. Schlumberger (NYSE:SLB), the world's largest oilfield services provider, said Friday during its fourth quarter earnings release that business was lifted during a period that saw oil companies drilling more wells.
The turnaround fueled an increase of 3,300 jobs in oil and gas extraction and support services in November, according to the U.S. Bureau of Labor Statistics. It was the first increase since September 2014. Over the previous two years, the industry lost over 155,000 jobs.
The uptick in drilling comes as President Donald Trump takes office. Trump and former Texas Gov. Rick Perry, the President's pick to lead the Energy Department, are proponents of new U.S. drilling. Rep. Ryan Zinke (R-MT), Trump's pick for secretary of the Interior Department, has pledged to explore an expansion of drilling on federal land.
"America's incredible energy potential remains untapped. It is a totally self-inflicted wound," Trump said in a May campaign speech detailing his energy plans.
Citing Trump's proposals to soften regulations, outplacement firm Challenger, Gray & Christmas said the energy sector, specifically oil-rig operators and pipeline builders, will regain its status as one of the hottest industries for new hires in 2017.
As drillers and job seekers flocked to the Bakken Formation, Williston's population nearly doubled from 2010 to 2015. Officials don't expect the same type of surge they saw at the height of the boom, but the rebound in oil prices should fuel a "significant" boost in 2017.
"This play really shows some long-term potential for us," Wenko told FOXBusiness.com, referring to the Bakken. "It's a good indicator for us, as far as what the industry is doing. They're investing in the billions and putting up long-term facilities."
Williston, the country's fastest-growing small city five years in a row, used the oil slump to catch up on infrastructure projects, including a new $240 million airport under construction.
"One of the big misconceptions is people want to say Williston went bust," Wenko said. "The slowdown helped us catch our breath."
The industry is also pouring money into the Permian Basin of Texas. Exxon Mobil (NYSE:XOM) acquired 250,000 acres of land in the Permian this week, paying up to $6.6 billion to nearly double the company's footprint in the lucrative shale play.
U.S. oil prices climbed 2.2% to $52.51 a barrel on Friday, well above the sub-$40 prices seen last summer. Prices have continued to recover after OPEC's deal to coordinate production cuts, a move that further eased concerns over swelling global supplies.