AutoNation chief, after 20 years, is turning over the keys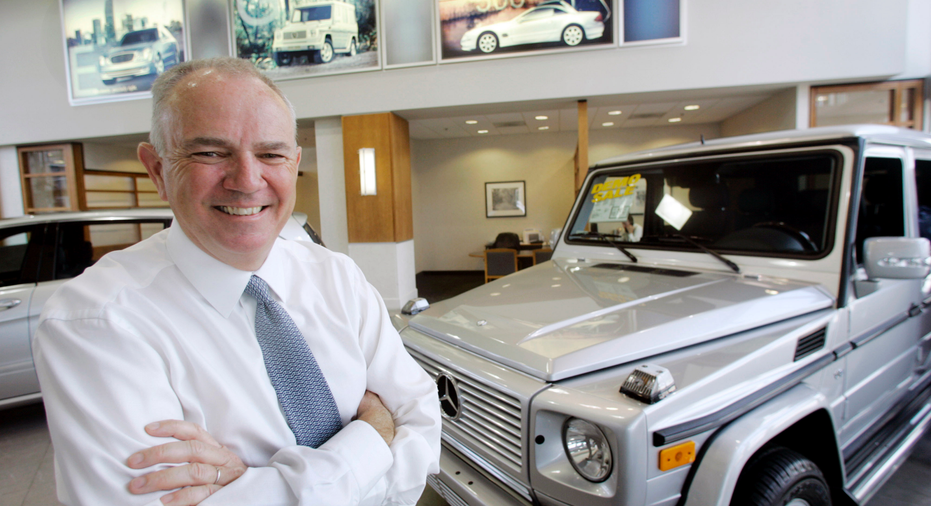 Mike Jackson is stepping down after almost two decades leading AutoNation, the largest dealership chain in the U.S.
Jackson, 69, steered AutoNation through the economic crisis and shares have increased fourfold since he took over in 1999, though he will relinquish his role as CEO next year with auto sales waning across the industry.
Jackson has become an outspoken personality in regular appearances on the business channel CNBC.
He earned a reputation as an innovator and last year, entered a multi-year partnership with Google to provide maintenance for its self-driving auto division, Waymo.
He took over the struggling business in 1999 at a time when many doubted that a centralized chain could supplant local dealers that had deep ties to their communities. Under his leadership, the chain continued to acquire dealers, and in 2013 it scrapped the local names and rebranded most of them as AutoNation.
As auto sales peaked in 2016, Jackson shifted the chain toward used vehicles, opening several stand-alone used vehicle showrooms and selling its own brand of replacement parts.
Today AutoNation has 325 U.S. locations, and the chain has sold more than 11 million vehicles.
Jackson will continue as CEO while AutoNation looks for a successor, and will hold onto the title of executive chairman until 2021.
AutoNation Inc., based in Fort Lauderdale, Florida, said Wednesday that it is considering internal and external candidates.
Shares rose more than 2 percent in early trading.