AutoNation CEO: Car Makers Are 'Overly Optimistic'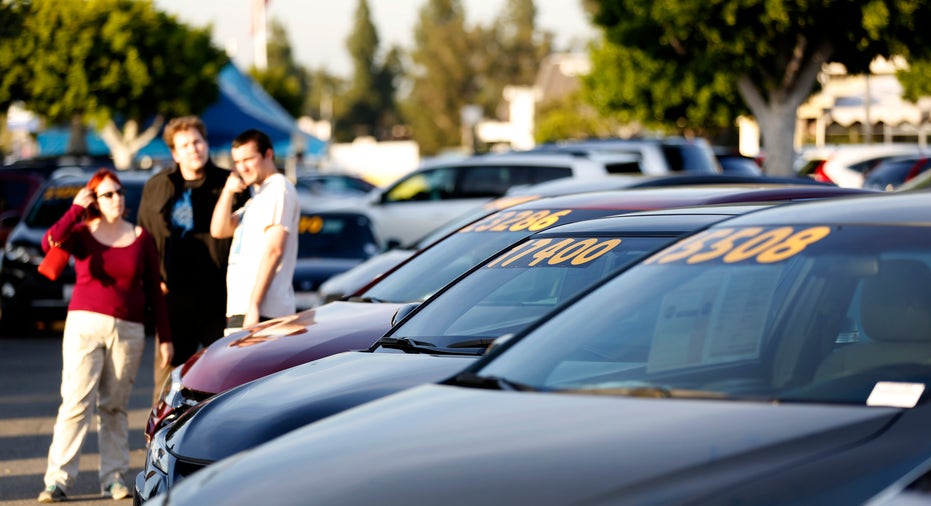 AutoNation (NYSE:AN) CEO Mike Jackson warned on Friday that automakers are "overly optimistic" in their sales goals, citing weaker retail demand in the first quarter.
AutoNation, the largest U.S. chain of car dealerships, plans on scaling back its new-vehicle orders in an effort to prevent a backlog of inventory. According to Jackson, automakers have provided AutoNation and its competitors with growth targets of 5% to 10%. Meanwhile, in the first quarter, AutoNation sold just 0.6% more new vehicles compared to the same period last year.
The company believes retail sales of cars, trucks and SUVs overall will plateau in 2016.
"The facts are, the industry's in far better shape than it was in '08 and '09 from an OEM, supplier and retailer point-of-view," Jackson said during a conference call with analysts. "However, when everybody is overly optimistic like at the beginning of the year, and we are getting sales targets from manufacturers that are plus-5% to 10% and the production plan to support it, ... that's overly optimistic and that's not going to happen this year."
AutoNation's flat sales in the first quarter came despite a 14% gain year-over-year in manufacturer incentives and an increase in the number of new vehicles that were leased.
In order to avoid leaning too heavily on incentives, AutoNation expects manufacturers to trim production moving forward, especially for small cars that are struggling to attract buyers. Jackson said production schedules have already shifted amid pushback from other auto retailers.
"If I don't speak up frankly and don't cancel our orders reflecting this change in the marketplace, then we are creating a problem in the future that is going to be much more difficult to deal with, and we should address it as early as possible…in order that we can all have a quality of earnings that is not damaged by overproduction," Jackson said.
Ticker
Security
Last
Change
Change %
AN
AUTONATION INC.
124.62
-0.07
-0.06%
GM
GENERAL MOTORS CO.
33.71
-0.03
-0.09%
F
FORD MOTOR CO.
11.51
+0.10
+0.83%
FCAU
n.a.
n.a.
n.a.
n.a.
He added, "I don't think putting the cards on the table bluntly is wrong. I clearly say that I am confident and optimistic. You also see it in my actions."
AutoNation backed its forecast for industry-wide sales of at least 17 million vehicles in 2016, and the company spent $371 million to repurchase 7.9 million shares in the first quarter.
"I'm not totally pessimistic that the industry will go blindly marching forward," Jackson said.
Wall Street reacted positively to Jackson's message, sending AutoNation shares to their highest level since early March.
Overall, the Fort Lauderdale, Florida-based company reported a 14% decline in quarterly earnings to $96 million, or 90 cents a share. Excluding costs tied to hail damage in Texas and stock-based compensation, earnings came in at 96 cents a share, better than the 93 cents projected by Wall Street. Revenue increased 4% to $5.1 billion, slightly below estimates.