Auto sales stay cool in June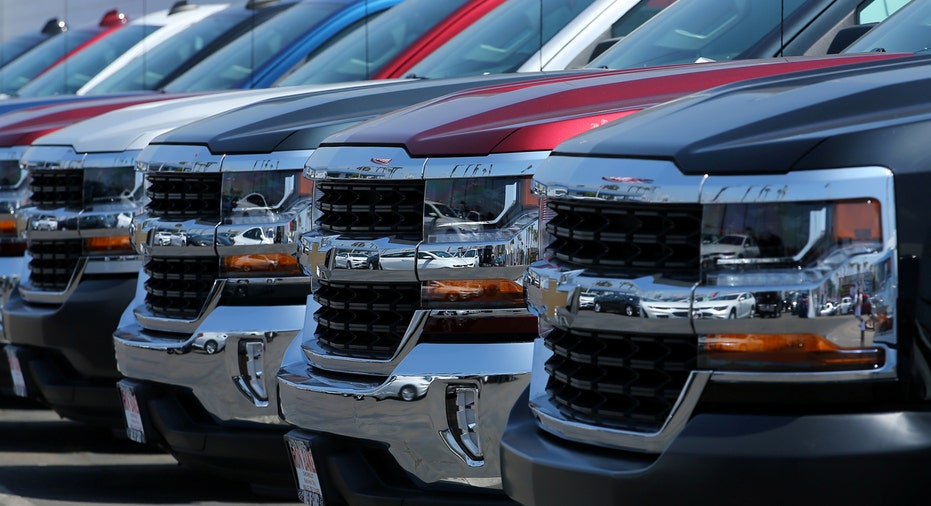 Automakers reported another slower month for U.S. sales in June, as the industry headed toward its sixth consecutive month of negative results.
General Motors (NYSE:GM), Ford (NYSE:F) and Fiat Chrysler Automobiles (NYSE:FCAU) said Monday their U.S. sales declined, although Japanese rivals including Toyota (NYSE:TM) posted monthly gains.
Coming off a record sales year in 2016, automakers are on pace to book weaker sales for the first half of 2017, something that hasn't happened since 2009. Small cars are largely responsible for this year's declines. Sport-utility vehicles and pickup trucks, which account for more than half of all U.S. sales, have continued to attract buyers. Ford estimated that small SUVs lifted their share of the retail market by two percentage points year-over-year, while pickups also gained ground in a downbeat month overall.
Vehicles are sitting on dealership lots for longer periods of time, a sign that shoppers are sitting on the sidelines. GM, the nation's largest seller of new vehicles, has seen its inventory levels climb to a 10-year high, according to Automotive News. GM has a 105-day supply, compared to the 60-day supply that automakers prefer.
GM sold 243,155 vehicles in June, down 4.7% compared to the same month last year. The company saw declines across Chevrolet, GMC and Cadillac, while Buick bucked the trend.
Ford's sales dropped 5.1% to 227,979 vehicles last month, led by a 23% decline for Ford and Lincoln passenger cars.
Fiat Chrysler's Ram trucks had their best June in history, but company-wide sales fell 7.4% amid weakness at Chrysler, Dodge and Jeep.
Toyota said its June sales rose 2.1%, and Honda's (NYSE:HMC) results improved nearly 1%. Nissan said it sold 2% more vehicles during the month.
Looking ahead to the second half of the year, home sales and U.S. infrastructure investments could allow healthy truck sales to accelerate even more, Ford Vice President of U.S. Marketing, Sales and Service Mark LaNeve said during a conference call with analysts.
Meanwhile, Edmunds noted that some potential buyers may have delayed their purchase until July, when Independence Day deals typically bring discounts on 2017 models. Jessica Caldwell, executive director of industry analysis for Edmunds, said shoppers are "savvy enough to know automakers push the deals on holiday weekends and are willing to hold off on buying until they know they're getting a hot bargain."
---
June 2017 auto sales
GM: -4.7%
Ford: -5.1%
Fiat Chrysler: -7%
Toyota: +2.1%
Honda: +0.8%
Nissan: +2%
Volkswagen Group (including Audi): +10.7%
Subaru: +11.7%
---