Auto sales skid in July amid car slump, rental cuts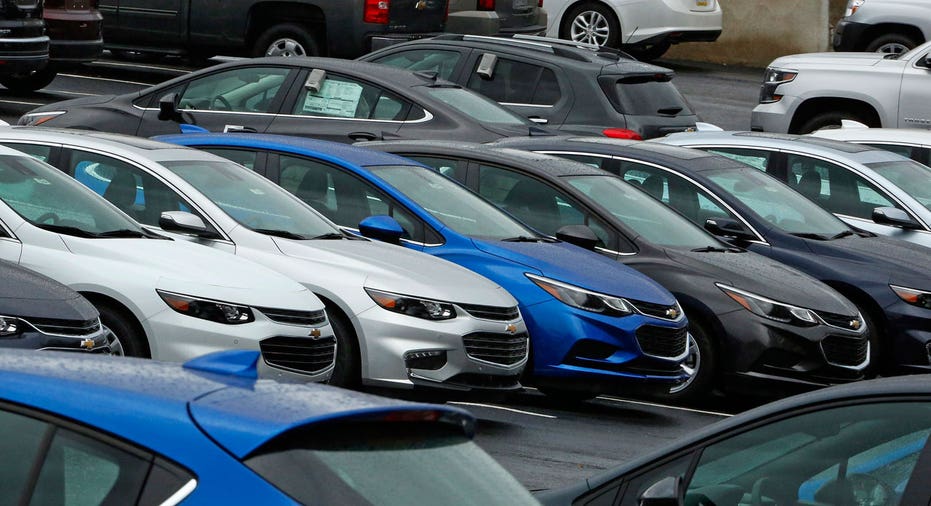 Updated
Automakers reported a seventh consecutive month of falling sales, as slumping demand for small cars continued to weigh on the industry in July.
The automobile industry has seen U.S. sales cool off following a record-setting 2016 and seven consecutive years of growth. Sales continue to find support from low interest rates and gasoline prices, but the pent-up demand that helped carry automakers in recent years has mostly dissipated. Automakers are also wrestling with a drastic shift away from passenger cars.
Ford (NYSE:F) said Tuesday its July car sales dropped 19%, while SUVs posted a 2.2% gain. General Motors (NYSE:GM) said trucks and crossovers accounted for 80% of its July sales. The popularity of lucrative SUVs and pickup trucks has kept automakers' bottom lines healthy in the midst of slower sales overall.
GM reported total July sales of 226,107, a 15.4% decline compared to the same month last year. The nation's largest automaker saw declines across the board, led by a 30% drop for Buick.
Ford's sales fell 7.5% to 200,212, although F-Series truck sales grew 5.8%. The company said its trucks sold for an average of $45,000, or $2,500 more than a year ago.
Fiat Chrysler (NYSE:FCAU) said its sales were down 10% at 161,477 units.
Honda (NYSE:HMC) and Nissan sales dropped 1.2% and 3.2%, respectively. Toyota (NYSE:TM) bucked the trend last month. The Japanese automaker sold 3.6% more vehicles in the U.S.
Including all makes, U.S. new-vehicle sales retreated 7% year-over-year, based on a tally by Autodata.
A slow month of July added to automakers' inventory woes. Despite production cuts, days to turn—the average number of days vehicles sat on dealer lots before a sale—hit 76 last month. That's the highest July level since 2009, according to Edmunds.
GM said it expects to end the year at or below 2016 inventory levels after recently hitting a 10-year high. At the end of June, GM had a 105-day supply. Automakers normally target 60 days of supply.
Beyond retail sales, GM and other manufacturers have made hefty cuts to the number of vehicles they sell to fleets like rental companies. Ford said its overall fleet business, including commercial sales, was down 26% in July. GM's daily rental sales were down 81%.
"We have strategically decided to reduce car production rather than increase incentive spending or dump vehicles into daily rental fleets, like some of our competitors," said Kurt McNeil, GM's U.S. vice president of sales operations.
A calendar quirk also created a headwind for July sales. The sales month included one fewer day compared to July 2016.
Analysts say slow sales mean potential buyers will find better deals as the summer winds down, especially with Labor Day promotions beginning later this month. Automakers have already cranked up incentives this summer in hopes of fueling demand. According to Edmunds, the average APR on new-vehicle loans hit its lowest level in six months due to more 0% promotional rates.