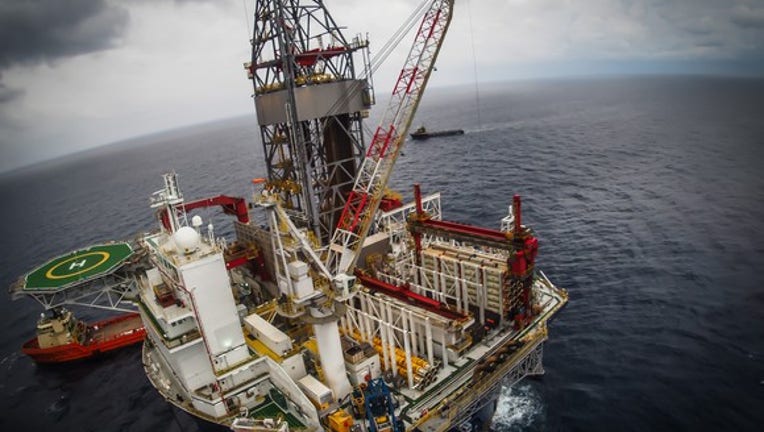 What happened
Shares of Atwood Oceanics (NYSE: ATW) rose on Thursday, closing 11% higher for the day. Fueling the offshore driller's rally was a combination of improving oil prices and bullish comments from fellow offshore driller Transocean (NYSE: RIG).
So what
Crude prices ended up about 1.5% on the day, closing at a 19-month high after crude oil inventories in the U.S. rose less than expected. Analysts thought that crude stocks would increase by 3.4 million barrels from last week, but they were only up 600,000 barrels according to the U.S. Energy Information Administration. That data suggests that OPEC's output cut is starting to drain global supplies.
Image source: Getty Images.
On top of that, leading offshore driller Transocean reported an upbeat quarter, all things considered. While revenue plunged 47.4% year over year, to $947 million, that was well ahead of the consensus estimate of $806 million. Earnings, likewise, sailed past expectations, with the company reporting adjusted earnings before interest, taxes, depreciation, and amortization (EBITDA) of $414 million versus the consensus of $394 million.
Further, the company said that the drilling market might be near a bottom due to steady customer inquiries and rising confidence. That upbeat outlook fueled a 7% jump in Transocean's stock, which flowed down to drive other drilling stocks higher, including Atwood.
Now what
Overall, optimism was the primary driver of today's rally in Atwood's stock. Higher oil prices along with bullish comments from an industry peer have investors beginning to think that the worst might be over. That said, until that optimism turns to firm contracts for Atwood's rigs, it doesn't really do much good right now because today's rally could easily deflate if oil prices take a dive should the next data release miss expectations.
10 stocks we like better than Atwood OceanicsWhen investing geniuses David and Tom Gardner have a stock tip, it can pay to listen. After all, the newsletter they have run for over a decade, Motley Fool Stock Advisor, has tripled the market.*
David and Tom just revealed what they believe are the 10 best stocks for investors to buy right now... and Atwood Oceanics wasn't one of them! That's right -- they think these 10 stocks are even better buys.
Click here to learn about these picks!
*Stock Advisor returns as of February 6, 2017
Matt DiLallo has no position in any stocks mentioned. The Motley Fool owns shares of and recommends Atwood Oceanics. The Motley Fool has a disclosure policy.