AT&T Q1 Earnings Are Solid, but Video, Wireless Show Weakness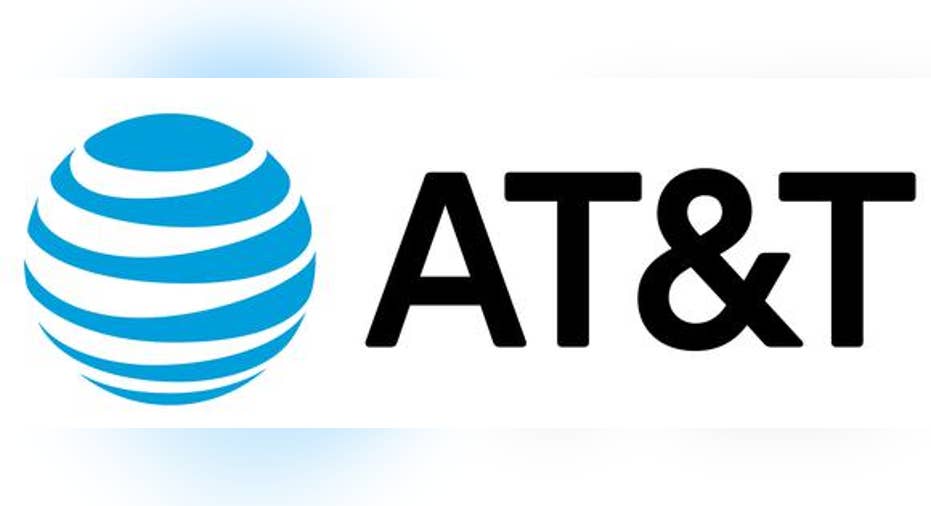 AT&T started its year with some ominous signs that its wireless and pay-television businesses may be showing some weakness.
On a financial basis, however, the company has a lot to be happy about. Consolidated revenues grew to $40.5 billion for the quarter, up 24% year over year, though the company acknowledged that was "primarily" a result of its DirecTV acquisition. Still, AT&T reported stronger earnings per share when you factor out the "$0.17 costs for merger- and integration-related expenses and amortization, $0.02 of other costs, and the $0.08 gain on spectrum transfers." That left the company with EPS of of $0.72, compared with an adjusted $0.65 in the year-ago quarter, an increase of 10.8%, the company said in its Q1 earnings release on April 26.
Image source: AT&T.
AT&T also increased free cash flow to $3.2 billion, a 17% jump from the same quarter in 2012. In addition, the company reported that adjusted margins expanded in every domestic segment.
"It was a good start to the year. We had solid financial results and executed well on our strategy to be the premier integrated communications provider for businesses and consumers," said CEO Randall Stephenson in the earnings release. "We're seeing good momentum with our initial integrated wireless, video and broadband offers. And we'll expand the integrated choices for customers in the fourth quarter when we launch our new video streaming services."
That of course is all true, but it doesn't mean the Q1 report didn't have some bad news that could undermine the company's growth going forward.
Video numbers not greatThe positive news for AT&T in pay television is that DirecTV has continued to be a strong performer. In Q1, the satellite provider gained 328,000 U.S. customers. This may have been helped by an AT&T promotion offering unlimited wireless -- something it doesn't offer new customers -- to people who bundled the TV service with a phone contract.
AT&T also expects to achieve $1.5 billion in what it called synergy savings from buying DirecTV by the end of the year.
But despite the strength of the satellite company, drops in the company's U-verse video brand resulted in an overall loss of 54,000 video customers. That follows a trend where AT&T's core brand lost 303,000 customers in 2015 while Verizon's similar FiOS product gained 178,000.
This suggests that since the July 2015 acquisition of DirecTV, the satellite service has cannibalized customers from U-Verse. So while the big losses at the company's long-held pay-TV brand are worth noting, the overall decline in video subscribers is close to industry trends and AT&T is keeping users in the family -- they aren't going to Verizon or another provider.
In fact, the numbers being lost line up with the slow, steady cord-cutting trend that the company offset by adding 186,000 broadband customers. Those numbers aren't very different in total from Verizon, which added 98,000 FiOS Internet subscribers, as well as 36,000 new pay-TV customers.
AT&T is losing phone customersWhile Verizon stayed nearly even in the more-lucrative post-paid phone customer segment in Q1, dropping 8,000, AT&T lost 363,000. When you factor in tablet customers, both companies reported gains, but the big two wireless carriers have been losing post-paid phone customers, and for AT&T it has become a trend.
"AT&T has been a share donor for six consecutive quarters in postpaid handsets, which have by far the highest customer lifetime value," said Paul de Sa, an analyst at Bernstein Research, reported Investors.com.
The company addressed these losses during its post-earnings conference call with analysts, and CFO John Stephens expressed hope that its phone sales would improve as it fully integrates all its services, according to Seeking Alpha's transcript of the call.
"As we roll out these products that we can combine, our video and our mobility and our broadband, and as we see these values net to the customers, we are optimistic we are going to be able to continue to improve our business," he said.
No need to panicWhile the video and wireless losses are worth noting, the company has done a very good job of lowering costs and maximizing revenue despite the slight declines.
"With these kinds of margins and these kinds of expansions in margins, it gives us the flexibility, and, quite frankly, it grows the universe of customers that are long-term value-creating customers for us," Stephens explained. He also noted that growth in the company's Cricket pre-paid brand opens it up to new customers and helps drive revenue. Overall, he was confident that the company would manage its way through the market changes causing it to lose customers.
"We are seeing continued improvement in service revenues," he said. "We saw it, as you can see, in the first quarter, and in ARPU. So we are very positive about that."
So far, the company's numbers have a different makeup, but they aren't that different overall from Verizon. AT&T has seen meaningful, albeit small, declines in video and post-paid wireless phone customers, but it made up for those losses with broadband gains.
For investors, the numbers mean it's more time to monitor than time to panic, as these trends only become a major problem if they accelerate.
The article AT&T Q1 Earnings Are Solid, but Video, Wireless Show Weakness originally appeared on Fool.com.
Daniel Kline has no position in any stocks mentioned. He does not like nuts on his sundaes. The Motley Fool owns shares of and recommends Verizon Communications. Try any of our Foolish newsletter services free for 30 days. We Fools may not all hold the same opinions, but we all believe that considering a diverse range of insights makes us better investors. The Motley Fool has a disclosure policy.
Copyright 1995 - 2016 The Motley Fool, LLC. All rights reserved. The Motley Fool has a disclosure policy.