Atlassian's Customer Count Surges After Trello Acquisition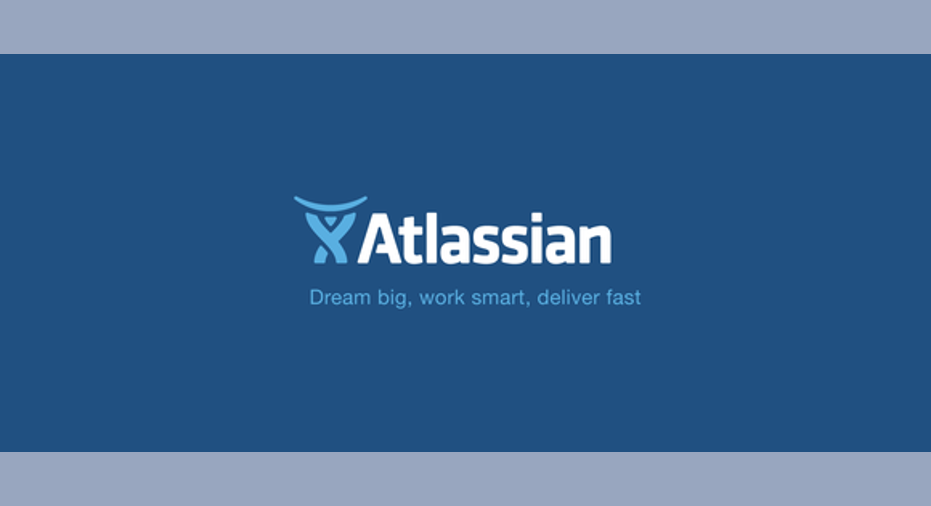 Team collaboration and productivity software provider Atlassian (NASDAQ: TEAM) reported its fiscal third-quarter results after the market close on April 27. Revenue grew at a brisk pace as Atlassian continued to add new customers, and the acquisition of Trello provided a one-time boost to the customer count. Here's what investors need to know about Atlassian's third-quarter results.
Atlassian: The raw numbers
| Metric | Q3 2017 | Q3 2016 | Change (YOY) |
| --- | --- | --- | --- |
| Revenue | $159.9 million | $117.9 million | 35.6% |
| IFRS net income | ($17.5 million) | ($1.1 million) | N/A |
| Non-IFRS net income | $18.9 million | $17.0 million | 11.2% |
| Non-IFRS EPS | $0.08 | $0.07 | 14.3% |
Data source: Atlassian. IFRS = International Financial Reporting Standards.
Image source: Atlassian.
What happened with Atlassian this quarter
Atlassian had 85,031 customers on an active subscription or maintenance agreement at the end of the quarter, up 16,194 since the end of the second quarter. The acquisition of Trello accounted for 12,789 of these new customers.
Subscription revenue rose 63.8% year over year, to $63.4 million.
Maintenance revenue rose 19.4% year over year, to $67.1 million.
Perpetual license revenue jumped 18.7% year over year, to $19.5 million.
Other revenue surged 50.1% year over year, to $10.0 million.
Cash, cash equivalents, and short-term investments totaled $503.6 at the end of the third quarter.
Atlassian generated $72.9 million of operating cash flow and $68.3 million of free cash flow during the quarter.
Atlassian provided financial targets for the fourth quarter and the full year.
For the fourth quarter: Revenue between $170 million and $172 million, including a $3 million contribution from Trello. IFRS operating margin of negative 20%, non-IFRS(International Financial Reporting Standards) operating margin of 14%, IFRS earnings-per-share (EPS) loss of $0.10, non-IFRS EPS of $0.08.
For the full year: Revenue between $616 million and $618 million, including a $4 million contribution from Trello. IFRS operating margin of negative 11%, non-IFRS operating margin of 17%, IFRS EPS loss of $0.20, non-IFRS EPS of $0.35.
Free cash flow is expected to be in the range of $173 million and $177 million for the full year.
What management had to say
Atlassian co-CEO and co-founder Scott Farquhar laid out some of the company's accomplishments during the third quarter:
In the quarterly letter to shareholders, Atlassian listed some major new customers:"Some of the new customers we added during the quarter include luxury brands Hermes and Gucci, fiber optic telecommunications services provider Hotwire Communications, France's Ministry of Agriculture, transportation and logistics company J.B. Hunt, skin care product provider Proactiv, and medical technology company Kestra Medical."
Looking ahead
The $425 million acquisition of Trello, which closed in February, gave Atlassian's customer count a big boost during the third quarter. Excluding that acquisition, the number of customers grew by 26% year over year. Revenue grew at a faster rate, driven by existing customers increasing spending on Atlassian products.
Atlassian paid a high price for Trello, which will contribute barely any revenue in fiscal 2017. But the service sports millions of registered users that Atlassian will no doubt be aiming to convert into paying customers down the line. Investors should keep an eye on customer growth in the coming quarters to see if the Trello acquisition provides a sustained boost.
10 stocks we like better than AtlassianWhen investing geniuses David and Tom Gardner have a stock tip, it can pay to listen. After all, the newsletter they have run for over a decade, Motley Fool Stock Advisor, has tripled the market.*
David and Tom just revealed what they believe are the 10 best stocks for investors to buy right now... and Atlassian wasn't one of them! That's right -- they think these 10 stocks are even better buys.
Click here to learn about these picks!
*Stock Advisor returns as of April 3, 2017
Timothy Green has no position in any stocks mentioned. The Motley Fool recommends Atlassian. The Motley Fool has a disclosure policy.