At PwC trial, Corzine defends bet that led to MF Global demise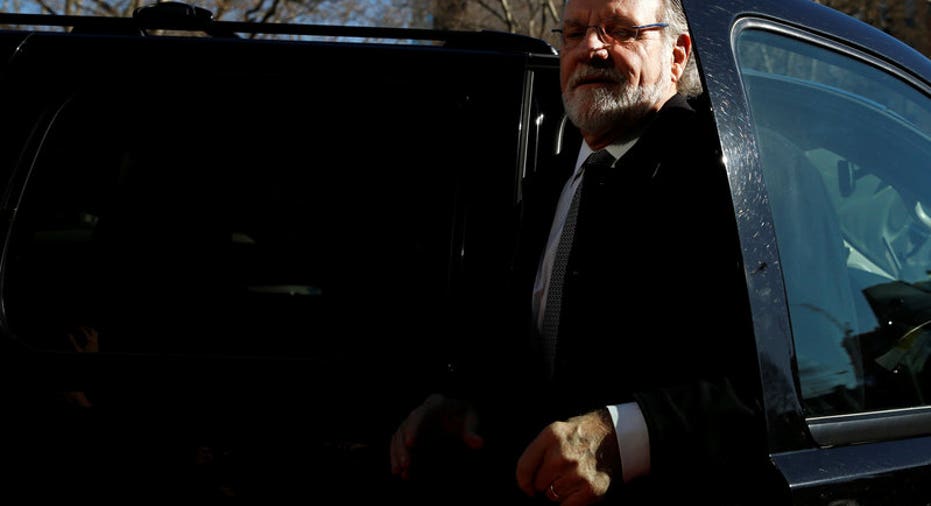 Former New Jersey Governor Jon Corzine defended his big bet on European sovereign debt at MF Global Holdings Ltd, and said market confusion over the wager and changing advice from auditor PricewaterhouseCoopers LLP [PWC.UL] were factors in the brokerage's rapid collapse.
Corzine, also a former New Jersey senator and Goldman Sachs co-chairman, made his comments on Thursday at a trial where MF Global's bankruptcy plan administrator is seeking about $3 billion from PwC for the auditor's alleged negligence.
PwC faults Corzine's own decision-making for MF Global's Oct. 31, 2011 bankruptcy.
Corzine's appearance in Manhattan federal court marked a rare return to the spotlight for the 70-year-old, after MF Global's demise upended his four-decade career and sparked Congressional and regulatory probes.
MF Global's downfall followed news about Corzine's European debt wager, a big quarterly loss, and two downgrades of the brokerage's credit rating to "junk" status, causing a cash crunch as customers, investors and lenders fled.
There was a "loss of confidence and trust," Corzine said during 4-1/2 hours of testimony for the administrator. He has also testified about MF Global before Congress.
Corzine said he had begun building what became a $6.3 billion bet on short-term sovereign debt from five western European countries in the summer of 2010.
He said he thought the bonds were "relatively low risk," would help him restore MF Global to profitability, and would advance his plan to transform the futures and commodities brokerage into a full-service broker-dealer.
The administrator has said PwC improperly let MF Global keep the bonds off its balance sheet, through the brokerage's use of so-called "repurchase-to maturity" transactions.
Corzine said he had no problems with that advice, though Goldman had treated similar transactions differently.
"We had a full discussion with PwC and our audit committee and our internal staff," Corzine said.
PwC's advice "gave me comfort," reflecting the auditor's "strong reputation," he added.
SURPRISED
But in early October 2011, Corzine said he was "surprised" when PwC said MF Global should record a loss on a future tax benefit that had been on its financial statements.
MF Global ultimately on Oct. 25, 2011 reported a $119.4 million charge related to the benefit, as well as more details about the European debt, which Corzine said would give investors "a full understanding of what it was we owned."
But Corzine said there was "confusion" in the market that the European debt caused MF Global's overall loss.
"If the market understood we did not lose this money on the Euro sovereigns, we would have been in a much more secure position," he said.
A lawyer for PwC will cross-examine Corzine on Friday.
Corzine testified two months after agreeing to settle a U.S. Commodity Futures Trading Commission civil lawsuit by paying a $5 million fine from his own pocket, a rare step, and accept a lifetime ban from registering with that agency.
He and other MF Global officials have also reached nearly $200 million of settlements with the administrator and former investors. Insurance covers much of those payouts.
Corzine has not been accused of intentional misconduct, but a Congressional panel in November 2012 blamed his risky bets and "dereliction of his duty" for MF Global's demise.
Separate probes uncovered no criminal wrongdoing at MF Global.
Corzine said he now runs a family office that focuses on charitable giving and investing his family's money.
The case is MF Global Holdings Ltd as Plan Administrator v PricewaterhouseCoopers LLP, U.S. District Court, Southern District of New York, No. 14-02197.
(Reporting by Jonathan Stempel in New York; Editing by David Gregorio and Lisa Shumaker)