At Age 225, New York Stock Exchange Is Worth $25T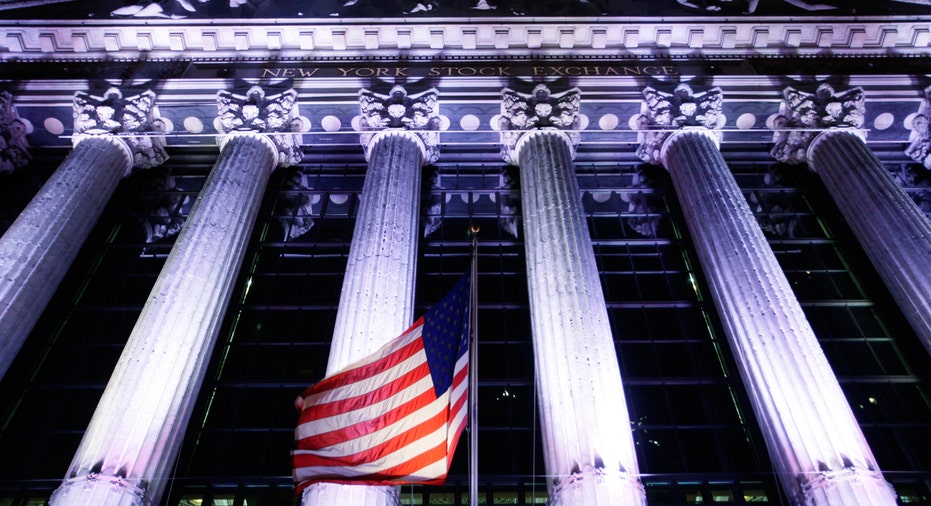 Founded in 1792, the New York Stock Exchange celebrates 225 years this week.
The idea was born May 17, 1792 "under a sycamore tree." NYSE started as an agreement among 24 brokers in what is known as the Buttonwood Tree Agreement (the agreement created a closed club in which members agreed to trade only with each other and to abide by a 0.25% commission rate).
In 1863, the organization changed its name to officially become "New York Stock Exchange." The NYSE moved to its current home of 11 Wall Street in 1922.
The New York Stock Exchange began electronic trading in the 1960s. Today, The New York Stock Exchange global listings businesses offer capital raising to and trading of over 2,400 companies globally, representing over $25 trillion in market capitalization as of December 31, 2016. The NYSE has an average daily trading volume of 3.5 trillion shares.
Milestones:
1914 - As WWI engulfs Europe, securities exchanges around the world suspend operations, and the NYSE closes its doors for 4-1/2 months, the longest shutdown in Exchange history
1929 - The market crashes on Oct. 29, five days after "Black Thursday," marking the start of the Great Depression
1985 - President Ronald Reagan becomes the first president to visit the NYSE while in office
2001 - On September 11, 2001: NYSE closed its doors for four days after the terror attacks - its longest closure since 1933 - when they reopened on September 17, 2001, trading volume hit a record 2.37 billion.
2012 - On Dec. 20, Atlanta-based IntercontinentalExchange (ICE) announces purchase of the NYSE, ending a storied 220-year reign over financial markets
Sources compiled from Fox News Research, NYSE