Ask Brianna: How do I save for goals other than retirement?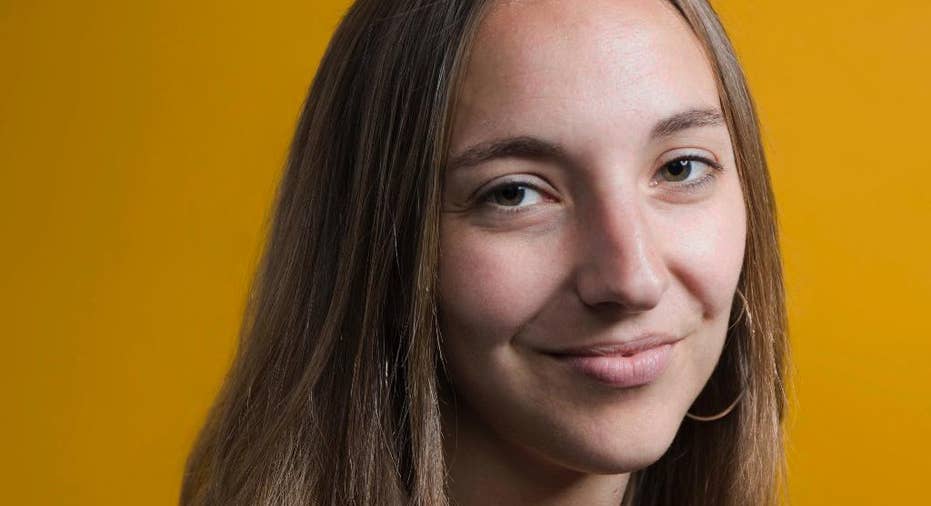 "Ask Brianna" is a Q&A column from NerdWallet for 20-somethings or anyone else starting out. I'm here to help you manage your money, find a job and pay off student loans — all the real-world stuff no one taught us how to do in college. Send your questions about postgrad life to askbrianna@nerdwallet.com.
Q: I know I should save for retirement, but that's so far away. How do I also save for the things I want sooner, like a house, a vacation or a move to a new city?
A: You'll see me write about retirement over and over in this column — it comes with the territory as a personal finance writer. Talking retirement gets my planning, strategizing, and, yes, lecturing engines going, because Americans need encouragement. Almost half of families had no retirement account savings in 2013, according to an Economic Policy Institute analysis of Federal Reserve data.
You'll need to start saving now if you want your post-work years to be filled with excitement and possibility, not anxiety over how to pay your bills. But while you save, you can also live a varied, satisfying life in your 20s and 30s. Decide on your priorities, make a plan, and be savvy about where you put your money. Smart money management now means more fun stories to tell your grandkids when you're happily retired later on.
GET YOUR RETIREMENT SAVINGS ON TRACK
As a 20- or 30-something, you have one big advantage over older folks when saving for retirement: time. The money you earn on your investments has decades to grow, so you can save a little every month without drastically cutting back on other expenses. If you wait to save, you might have to make some tough sacrifices to catch up in your 40s and 50s.
Contribute to a 401(k) if you have one at work, and add enough to match your company's contributions if they're offered. Open an individual retirement account if you don't have a 401(k). Aim to save 10 percent of your gross income for retirement, which can include an employer match.
PRIORITIZE OTHER GOALS
Pick your top nonretirement goals, decide when you want to achieve them, then create a savings plan. You can set up direct deposit at work so part of your paycheck goes straight into your savings account, says Damian Dunn, a financial planner and president of NextGen Financial Life Planning LLC in Auburn, Indiana. You'll be less likely to spend your money if it's not easily accessible, he says; federal law limits withdrawals from savings accounts to six per month.
Here's how to save for the three common goals you mentioned in your question:
— Down payment: Renting works just fine for many 20- and 30-somethings, especially if you want to be able to move easily. But if buying a house is a major dream of yours, start saving as early as you can to get close to the 20 percent down payment most conventional mortgage lenders prefer.
The best place to save depends on how soon you think you'll buy. An online savings account is the most flexible, but a certificate of deposit, also known as a CD, will offer a higher interest rate if you can wait for four or five years. CDs require you to keep your money locked away at a bank or credit union for a certain amount of time, which will keep you from dipping into your account in the interim.
— Travel: Online savings accounts are also ideal for upcoming trips; some let you set up sub-accounts you can name (say, "Costa Rica Adventure Fund") to keep you motivated. Consider using a cashback or travel rewards credit card before your trip, especially if it has a sign-up bonus, to get discounted flights or hotel stays. Pay off your balance each month so you don't pay interest, which is money that could go toward your vacation instead.
— Moving: Your 20s is an ideal time to explore careers and live in different places. But with rent and student loans to pay, you'll need to save money before you can run away to Los Angeles to pursue your acting dreams. Save at least six months' worth of necessary expenses so you have a buffer if you can't find a job right away. Before the move, try making extra money by negotiating down or canceling subscriptions like cable, taking on extra part-time work or socking away tax refunds and bonuses.
A full life is more than just planning for the future, and your postgrad job lets you afford the trips or leather jackets you could only covet when you were in college. You should enjoy those things in the decades before you retire. All you have to do is plan for them.
______
This column was provided to The Associated Press by the personal finance website NerdWallet.
Brianna McGurran is a staff writer at NerdWallet. Email: bmcgurran@nerdwallet.com. Twitter: @briannamcscribe.
Related links:
NerdWallet: Which CD Term Length Should You Choose?
https://nerd.me/3-nerdwallet-banking