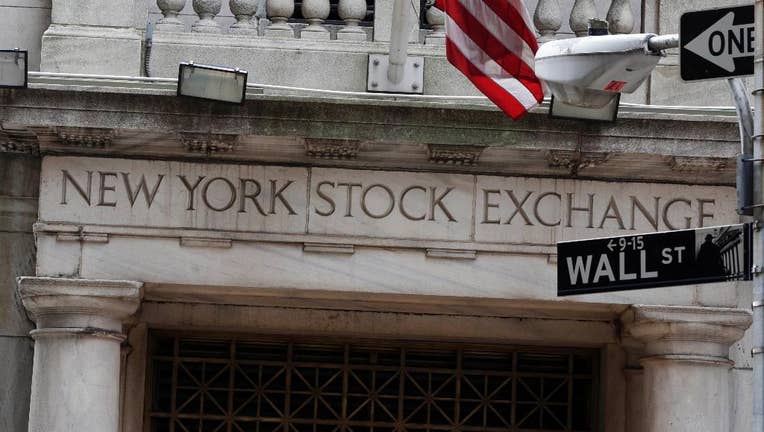 The handful of Asian stock markets open for trading on the last day of 2014 mostly rose modestly, led by China which is nearing a 52 percent gain for the year.
KEEPING SCORE: China's Shanghai Composite was up 0.7 percent at 3,187.39 on Wednesday. Its gain of about 52 percent for the year makes it Asia's best performing market; the rally was driven by hopes Beijing will do more to reverse a slowdown in the world's second-largest economy. Hong Kong's Hang Seng added 0.4 percent to 23,605.04. Taiwan and Singapore were little changed. India's Sensex rose 0.3 percent to 27,483.43 while Australia's S&P/ASX 200 dropped 0.1 percent to 5,411. Markets were closed in Japan, South Korea and most of Southeast Asia. Almost all Asian stock markets are closed on New Year's Day.
CHINA MANUFACTURING: A survey of Chinese manufacturers found their activity contracted in December in a new sign the world's second-largest economy is slowing despite government efforts to shore up growth. HSBC Corp. said its monthly purchasing managers' index fell to 49.6 on a 100-point scale on which numbers below 50 show activity contracting; markets were expecting that outcome since a preliminary version of the survey released earlier in the month also showed a contraction.
GREECE JITTERS: The Greek government was earlier this week forced to call elections that could create more economic turmoil. Investors worry that the elections might be won by the left-wing opposition Syriza party, which opposes the austerity measures associated with Greece's international financial rescue deal. The Athens stock market plunged as much as 11 percent on Monday before recovering some of those losses to close down 4 percent that day.
THE QUOTE: "Global markets are set to finish the year with a bit of downside on the back of resurfacing Greece concerns," said Stan Shamu, market strategist at IG in Melbourne, Australia. "There will be little event risk to look out for across the region today with some key markets like Japan already closed for New Year's related holidays."
WALL STREET: Lingering concerns about the political future of Greece pushed U.S. stock markets modestly lower on Tuesday. The Dow Jones industrial average lost 55.16 points, or 0.3 percent, to 17,983.07. The Standard & Poor's 500 lost 10.22 points, or 0.5 percent, to 2,080.35 and the Nasdaq composite fell 29.47 points, or 0.6 percent, to 4,777.44.
OIL PRICES: Benchmark U.S. crude was down 53 cents at $53.59 a barrel in electronic trading on the New York Mercantile Exchange, and is down about 46 percent for the year as demand weakened while supplies stayed high. The contract rose 51 cents on Tuesday. There is no Nymex trading on New Year's Day. Brent crude, a benchmark for international oils, was down 72 cents at $57.18 a barrel on the ICE exchange in London.
CURRENCIES: The euro dropped to $1.2156 from $1.2162 late Tuesday. The dollar rose to 119.69 yen from 119.47 yen.