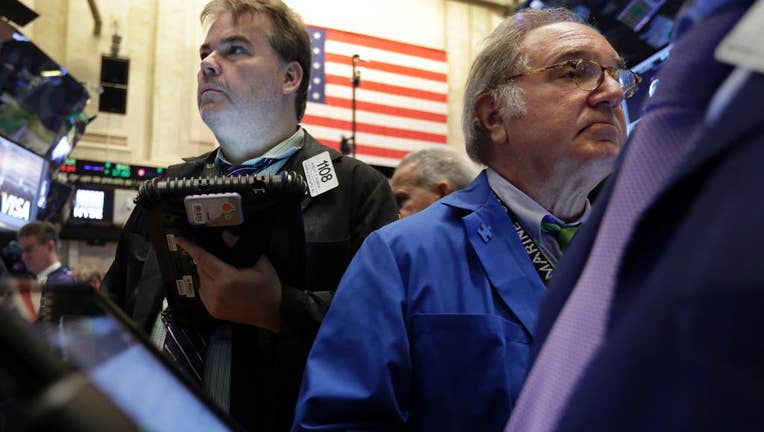 Asian stock markets were mostly lower Thursday as jitters about China's economy and upcoming U.S. jobs data kept buying appetite in check.
KEEPING SCORE: Japan's benchmark Nikkei 225 inched up 0.2 percent to 20,664.44 while Australia's S&P/ASX 200 lost 1.1 percent to 5,610.10. South Korea's Kospi fell 0.8 percent to 2,013.29. Hong Kong's Hang Seng dipped 0.6 percent to 24,371.17 and the Shanghai Composite fell 0.6 percent to 3,673.96. Benchmarks in Taiwan, Indonesia, the Philippines and New Zealand also fell.
US JOBS: Investors are awaiting the release of monthly jobs data Friday for a sign of the health of the American economy. Economists forecast the government report will show employers added 225,000 jobs, and the unemployment rate held at 5.3 percent for the second straight month. That level of job creation is likely to cement expectations for a U.S. interest rate hike this year. Ultra-low interest rates have propelled a boom in stock markets for several years.
CHINA JITTERS: Recent surveys showing that Chinese manufacturing is weakening despite government stimulus efforts have reignited concerns about a hard landing for the world's No. 2 economy. Chinese stocks have also been volatile after massive gains in the past year that peaked in early June.
BANK OF JAPAN: Markets also have their eyes on what the Bank of Japan might do or say at the end of a policy board meeting Friday. Most watchers expect the central bank to keep its easy monetary policy unchanged amid mixed signals about whether an economic recovery is gaining traction.
THE QUOTE: "What the central bank might fret about is the slowness in wage and consumption recovery. The BOJ has been hoping that monetary easing will create a virtuous cycle of recovery through boosting corporate profits, employee wages, consumption and then inflation," DBS Bank said in a report.
WALL STREET: Positive earnings reports helped break a losing streak on Wall Street. The Standard & Poor's 500 index gained 6.52 points, or 0.3 percent, to close at 2,099.84 on Wednesday. The Dow Jones industrial average lost 10.22 points, or 0.1 percent, to 17,540.47, while the Nasdaq composite rose 34.40 points, or 0.7 percent, to 5,139.94.
ENERGY: Benchmark U.S. crude slipped 25 cents to $44.90 a barrel in electronic trading on the New York Mercantile Exchange. The contract fell 59 cents to close at $45.15 a barrel in New York on Wednesday, hitting its lowest price since March. Brent crude, an international benchmark, fell 2 cents to $49.57 in London.
CURRENCIES: The dollar was trading at 124.75 yen, up from 124.44 yen on Wednesday. The euro rose to $1.0912 from $1.0903.