Asian shares track optimism on Wall Street over tariffs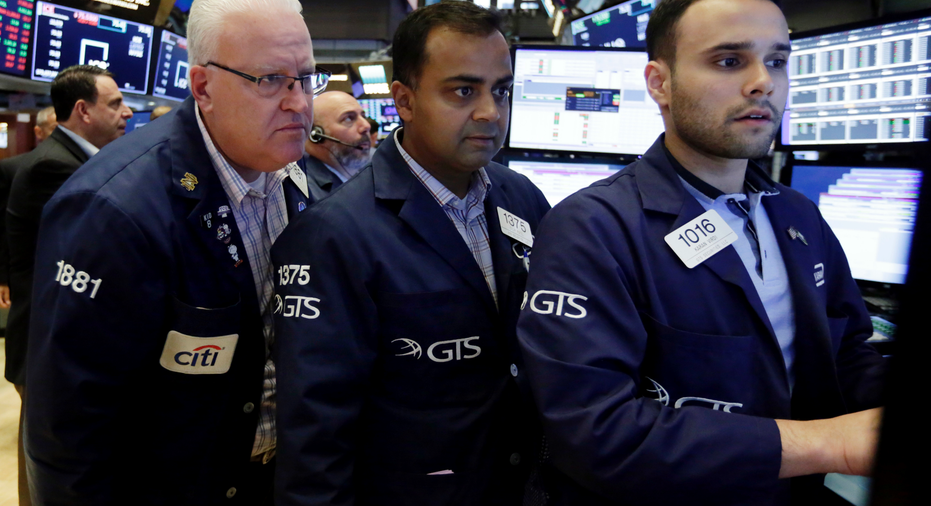 Asian markets were mostly higher on Thursday with narrow trading after news of a fresh round of tariffs by the U.S. on $200 billion in Chinese goods received a muted reaction on Wall Street.
KEEPING SCORE: Japan's Nikkei 225 was flat at 23,672.91, ahead of the ruling Liberal Democratic Party's leadership vote. Japanese Prime Minister Shinzo Abe is widely expected overcome a challenge and receive the go-ahead for his third three-year term. The Kospi in South Korea added 0.7 percent to 2,325.04. Hong Kong's Hang Seng index gained 0.4 percent to 27,528.36. The Shanghai Composite index was almost flat at 2,730.32. Australia's S&P/ASX 200 shed 0.2 percent to 6,180.10. Shares rose in Singapore but fell in Taiwan.
WALL STREET: Major U.S. indexes were mixed on Wednesday as gains by banks and other financial companies balanced out losses elsewhere in the market. Bond yields surged to the highest level in four months, driving demand for bank stocks and triggering a sell-off in utilities and real estate companies, among others. The S&P 500 index gained 0.1 percent to 2,907.95. The Dow Jones Industrial Average added 0.6 percent to 26,405.76. The Nasdaq composite was 0.1 percent lower at 7,950.04. The Russell 2000 index of smaller-company stocks dropped 0.5 percent to 1,702.93.
US-CHINA TRADE: Starting Monday, the U.S. will place a 10 percent tariff on $200 billion more in Chinese goods. The tariffs will rise to 25 percent on Jan 1. Beijing has said it would take "counter measures", which includes hitting $60 billion worth of U.S. imports, including coffee, honey and industrial chemicals with retaliatory taxes. There was no word on whether China would back out of trade talks it said it was invited to by the U.S., but a Chinese Commerce Ministry statement said the U.S. increase "brings new uncertainty to the consultations." The Trump administration has said it remains open to negotiations with China.
ANALYST'S TAKE: "Indeed, U.S investor and traders, in general, are showing little sensitivity to U.S tariff implementations, at least at current levels anyway," Stephen Innes of OANDA said in a commentary. "So, with investors in evaluation mode and with both the U.S and China likely to resume negotiations, expectations are still there for a resolution before the President Trumps deems it necessary to double down on tariffs," he added.
ENERGY: Oil prices rose on news that U.S. crude inventories fell last week and are now running at about 3 percent lower than the five-year average for this time of the year. Benchmark U.S. crude gained 46 cents to $71.23 a barrel in electronic trading on the New York Mercantile Exchange. The contract settled at $70.77 a barrel on Wednesday. Brent crude, used to price international oils, added 25 cents to $79.65 a barrel. It added 0.5 percent to $79.40 a barrel in London.
CURRENCIES: The dollar eased to 112.11 yen from 112.29 yen. The euro strengthened to $1.1686 from $1.1674.